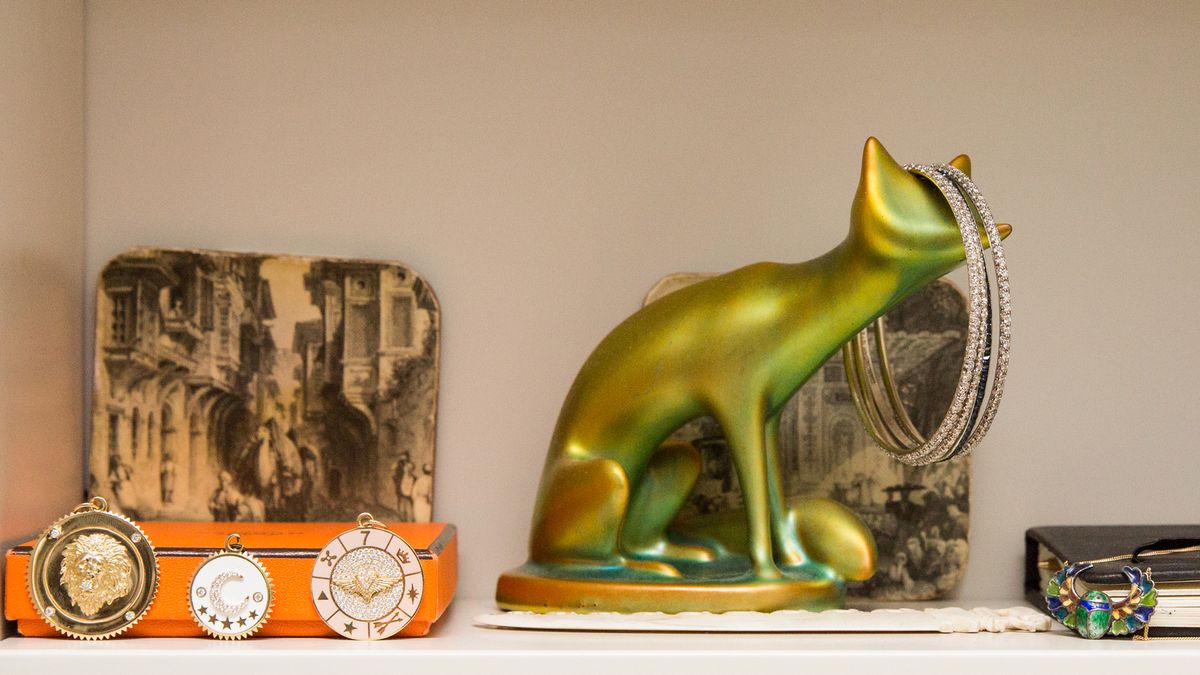 Shopping
Prepare to swoon.
To no one's surprise and everyone's delight, the founder of cool-girl-favorite jewelry brand Foundrae, Beth Bugdaycay, has an incredible personal jewelry collection. It's one that we'll be striving to emulate for, well, the rest of our lives. When we raided her stacks, we discovered that her personal style isn't too far off from the spirit she continues to instill in her own line. Her drawers are filled from top to bottom with gold bands, colorful enamel pieces, and numerous designs and stones that would have any jewelry-phile bewitched. The collection is a breathtaking synthesis of her eclectic style—one that marries an urban aesthetic with a very unique vintage personality. Each piece is more than just a beautiful emblem of spiritualism and belief—they embody inspiring and uplifting tenets and meditations, something we think everyone could benefit from embracing. It's safe to say that Bugdaycay has curated a closet of jewels to last lifetimes, and we're utterly obsessed. See below for some inspo on how to acquire your own modern heirlooms. 

 
---
1.Beguiling bangles
You can never go wrong with a good set of bangles. Whether they're stacked up
à
la Bugdaycay for a more edgy look, or kept to a minimum with just one or two, bangles are so easy to slide on when you want to add a little glam to your outfit.
2. More Than an Amulet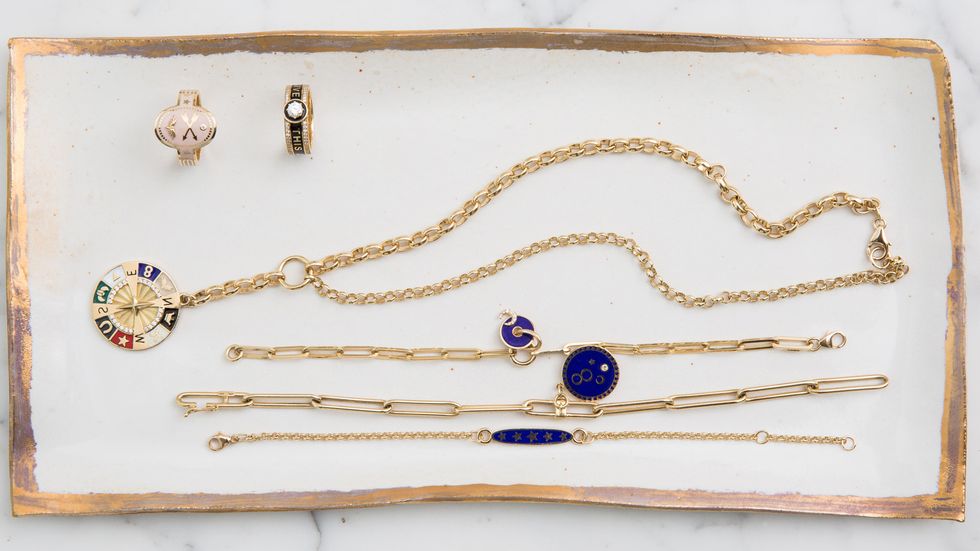 Worn with strength and confidence just like Bugdaycay, these necklaces and medallions are sure to bring your best self to surface. Hold them near and dear when you need them—they just might work.
3. Modern-Day Heirlooms for Your Fingers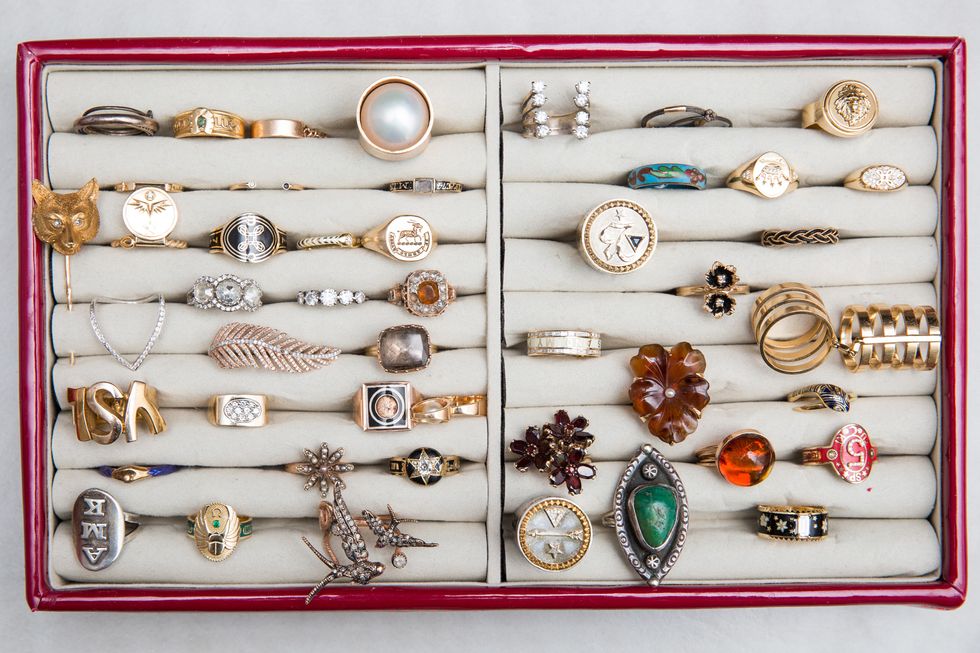 A
statement ring
is something we should all have in our collections. You don't bring them out too often, but when you do, they are sure to elevate your accessory game. They give off a certain 'I'm a boss and I know it' vibe. Stack them up, and embrace being the center of attention.