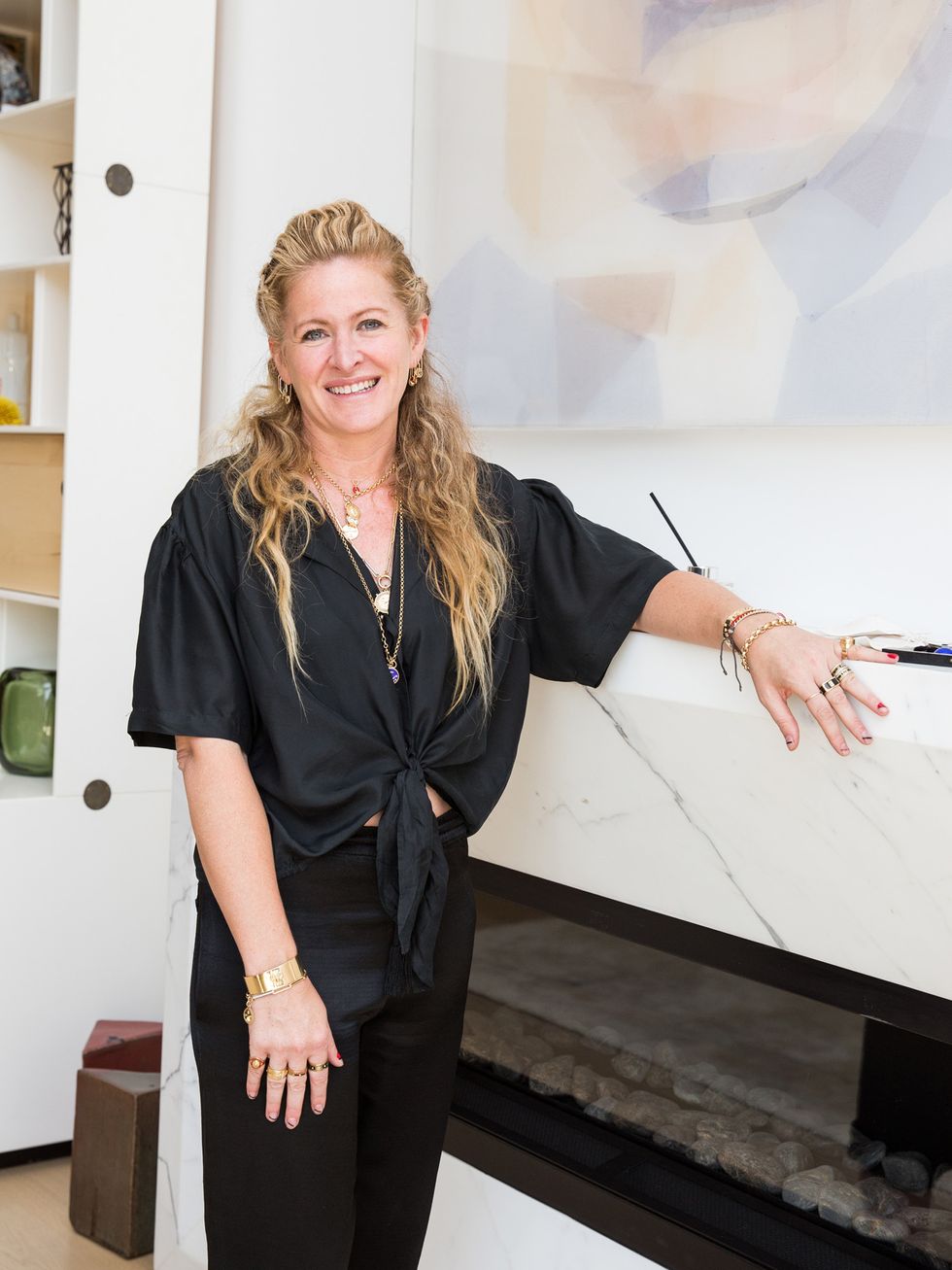 Closet
Foundrae founder Beth Bugdaycay on her collection of '70s and Victorian jewelry. New York.
Alec Kugler
Hannah Baxter
If you love looting a friend or loved one's jewelry box, imagine if their collection was actually housed in multiple drawers inside a closet full of vintage, gold, and gemstone trinkets? When we stepped inside
Beth Bugdaycay's
Manhattan home, we already knew that the former fashion CEO turned founder and designer of
Foundrae
had amazing taste in jewelry—just visit her SoHo flagship store and try on some of her enamel and diamond-encrusted medallions and cigar bands—but we had never seen her rumored personal collection, which was 100 percent out of this world. "My mom and my grandmother had a lot of jewelry," she explains as she pulls tray after tray of necklaces, rings, and bracelets from her display drawers (she was able to custom-design her closet to fit her collection). "She's always been a gold person, and she always wore medallions, so it's definitely influenced me." She pulls out one of Foundrae's signature gold chains with a navy enamel charm beloved by her celeb cult following, which includes 
Emily Ratajkowski
and
Olivia Wilde
. A ring of delicate pavé diamonds encircles it, catching the light. "I have her silver medallion, but she has several. She has a lot of antiques. My grandfather collected coins, too, so she made some of his coins into necklaces." Next are various pearl, silver, and emerald pieces from her world travels—no two alike. A miniature closet also houses her favorite costume pieces, all of them brightly colored and often worn right along with her fine jewelry. Every piece, many from the 1970s or Victorian era, has the aura of a treasured heirloom, as if each gold ring or vintage watch was passed down from great-great-grandparents. They are meant to be loved, and since Bugdaycay frequently wears upwards of 15 pieces of jewelry on any given day, she is clearly no stranger to the idea that your jewelry is meant to be seen. After playing dress-up for an hour or so, we sat down with the jewelry expert to learn just how exactly she started such a unique collection, the genesis of her label, and why she loves stopping accessories-laden women on the street of New York for a photograph.