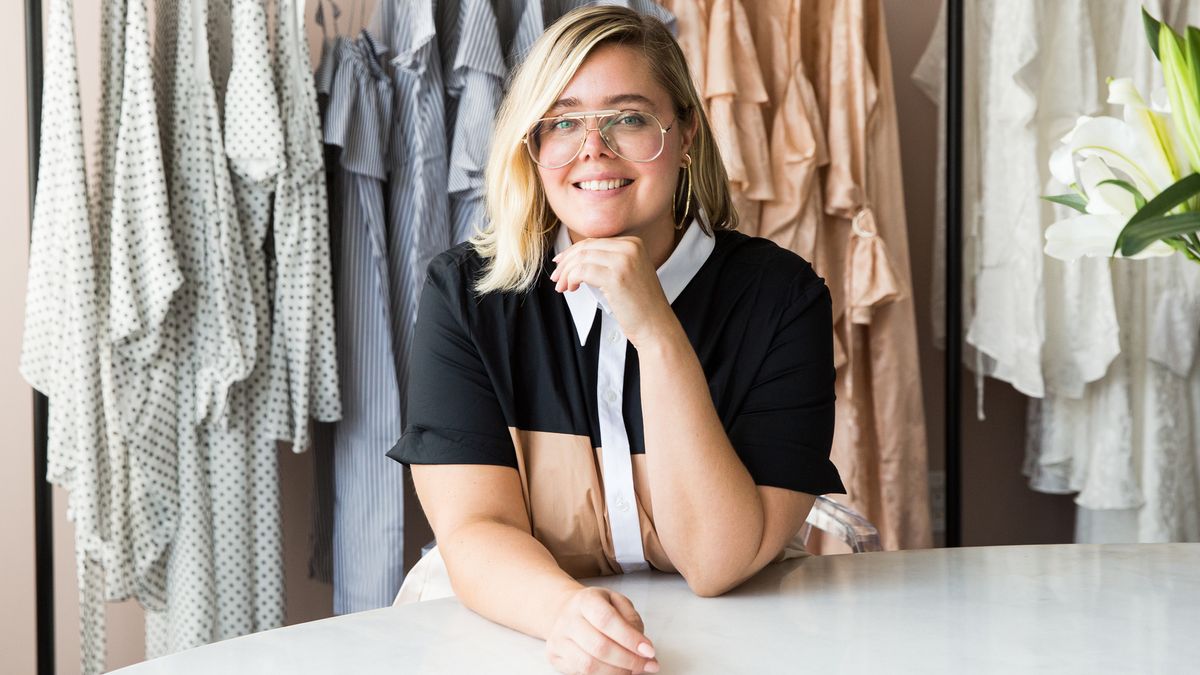 Career
The designer relies on your feedback.
Alec Kugler
As the saying goes, the customer is always right. Add to that the fact that we are in an age where even on-demand seems slow and the idea of how to please your customer could seem daunting, if not impossible. Second Sight designer Kaelen Haworth has taken it upon herself to create an inclusively sized brand that not only encourages customer feedback on fits and styles, but that also drops new product monthly, ensuring her clientele never has to wait for anything. As Haworth puts it, "I think that in the age of Instagram and just the internet in general, it's really hard to show the consumers something and then ask them to wait four months or however long the cycle is before they can buy it."

An industry vet, Haworth cut her teeth with her own label, Kaelen, and was part of the CFDA incubator program. With Second Sight, everything is made in NYC, so you get a fast fashion fix but with ready-to-wear quality. "It does still take us a couple months to make the collection—we're ordering fabric the same way, and we're designing it in the same way. It's not fast fashion, really, but it feels that way to the customer, which is what we've been trying to achieve."

Below, Kaelen talks launching a size-inclusive brand, the see-now, buy-now model, and creating a community.


---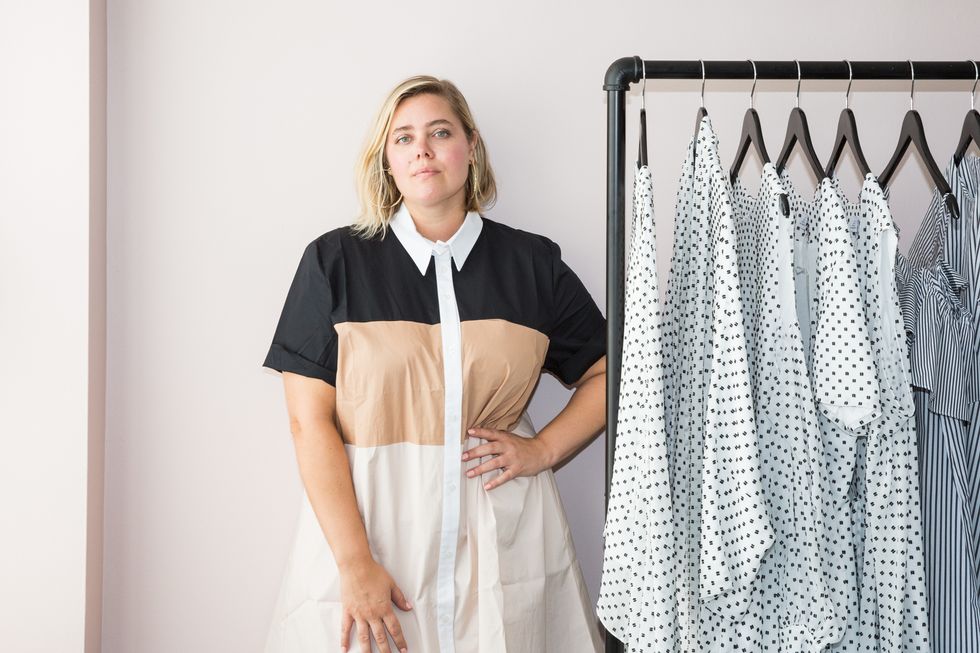 On a high level, please sum up the Second Sight life cycle and product:

"At Second Sight, we sell in editions, which are monthly. There's five pieces in each edition, and they're merchandised according to color or fabric, depending on what we're doing in that edition. We sell an inclusive size range from 00-24."

What are some differences between your old business model, wholesale, compared to your new one, direct-to-consumer?

"Well, there's two really big differences. The first one is the timeline of when you can actually purchase the pieces as a consumer versus when you first saw them, and then the other big difference is price. When you have a wholesale model, there's a middle man that increases the price by 50 percent—you just have to incur it as a customer because that's how the model works. Now that we've gone direct consumer, we actually are able to have the same quality of the clothing and make it in New York. The quality of the fabric and everything else is the same, it's just that we're able to price it a lot better because we don't have that middle step involved."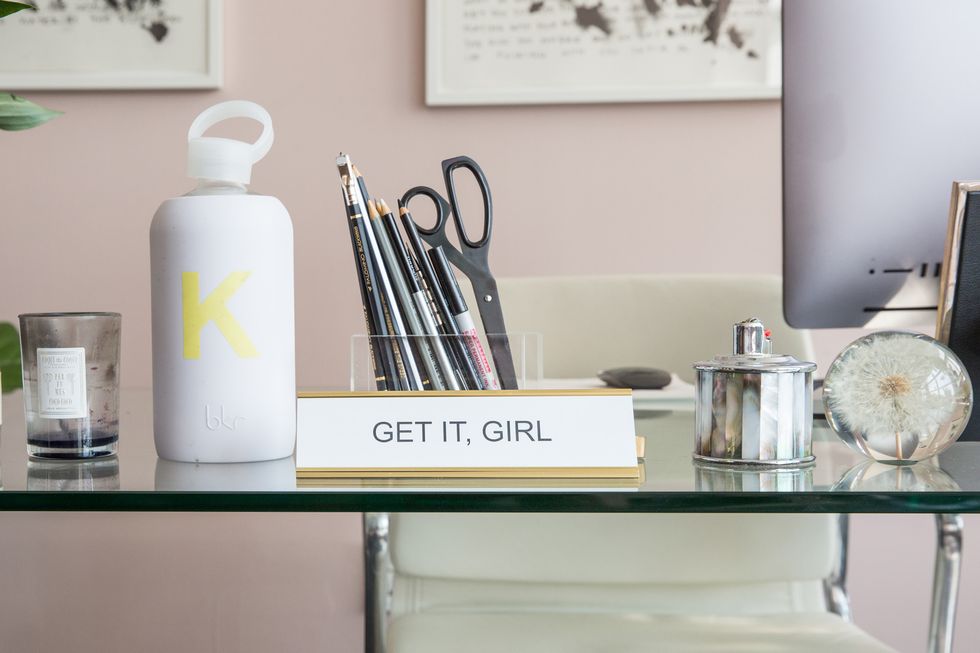 Could you explain the importance of being able to have direct contact with your customer?

"Another issue with wholesale is that you kind of let the clothes go into the wild, and you're just kind of like, 'Good luck, I hope you do well.' With the model we're doing now and selling direct consumer, we're sending them to people, but we know more about them—their age, where they live, profession—so we know more about her, and we've been asking for her feedback, too. If people return something and if we've gotten a return, it's someone saying, 'OK, I really wanted this to work, it didn't because I wish it was a little longer, but it's great, keep going.' So we've got really good feedback that is actually helpful for us, and that's something that we never had in wholesale."

How do you see the value of creating a community versus advertising?

"I think the advertising like Instagram and Facebook have made really easily and accessible tools [for] small businesses, but I don't want to use them yet because I don't know who we're targeting. I don't want to send out an ad as like, a Hail Mary, a paid ad. I don't want to guess and say, 'OK, maybe—maybe those are the people I'm looking for.' I want to wait and actually find out.

"We're kind of taking our time, and for us, the idea of inclusive also extends to the community and people—being nice and finding like-minded people who care about similar things, so even if that thing is fashion. One way we build that community is by our shoots. We shoot on people who we know and like, and then they become kind of like brand ambassadors for us. If you have a good experience, which most people do, it's just like another arm and another way of having people spread the word in an authentic way."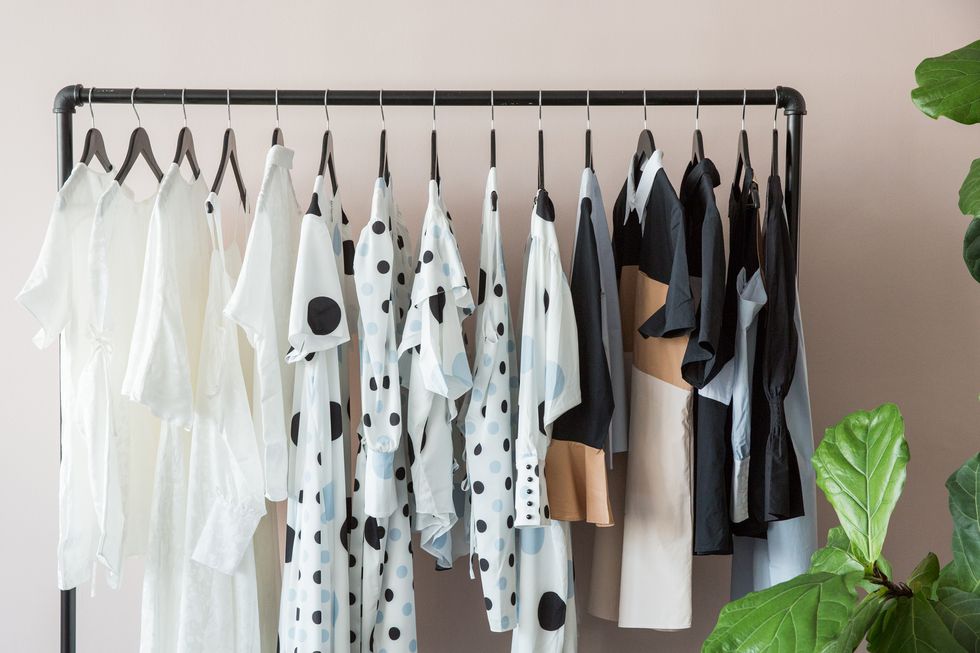 What is it like creating smaller and more edited collections?
"When I started Kaelen, I was like, 'I'm going to make everything because then someone will buy something, but that's not how it works. Then everything gets diluted and it just doesn't make sense. I made so many pencil skirts, and nobody bought a fucking pencil skirt from me. I don't even like pencil skirts, I just kept doing it because I was like, 'Oh, you can merchandise with this pencil skirt.' This time around, we just made stuff we wanted to make, and we made five pieces per edition, and if we don't like it, we don't make it. It's so liberating. I feel like the message is just make the stuff you want to make and don't think about pleasing everyone, think about who that person is that's going to love that and go all in for that."
What are the differences in creating a collection with a wider range of sizes? Do you think that people try to recreate your type of business?
"It's actually really hard to do. It took two years to get the right plus size. Fit is the cornerstone, it has to fit. So if you don't put the work in and you're just making plus sizes, you can't grade from a 0 to a 24. It just doesn't work, and we didn't even know that when we were starting. There's so many things that you figure out along the way that end up making it actually a good garment, and I think it's really hard for people to just jump on a bandwagon [of creating lines with regular and plus sizes]. There's a couple things that I think are going to be interesting to see, and that's whether the monthly thing is appealing to customers—like, I know people want things fast, but is it fast enough? Is it too fast? All these things will be interesting to learn, and I'm eager to see if people kind of test out that type of selling as well."
Want more stories like this?
J
ulee Wilson Talks Her Career in the Beauty and Fashion Publishing Industry
How French Sneaker Brand Veja Is Changing the Fashion Industry
Negative Underwear Founders Talk Briefs, Bras, and Business