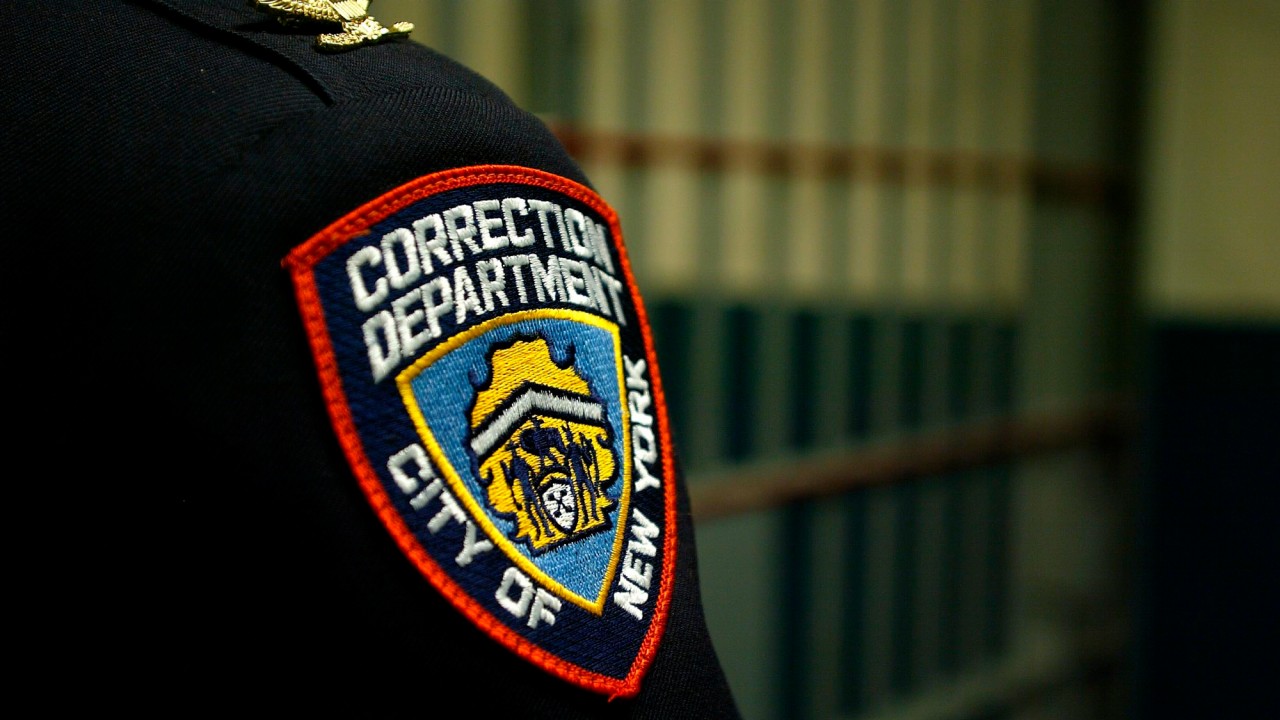 1,500 Inmates Might Wind Up at . . . the Manhattan Marriage Bureau
I do?
Upstairs from the Manhattan Marriage Bureau where Justin Bieber and Hailey Baldwin may or may not have gotten married last month (emphasis on may, if you believe this story and others), 1,510 inmates from Rikers might be housed sometime in the future. Not tomorrow. Not this year or next. But if city officials have their way, a soaring new jail could be built atop the existing structure at 141 Worth Street in lower Manhattan, à la the Hearst Tower's hulking glass-and-steel addition completed in 2006.
The TL;DR on this is that Mayor Bill de Blasio announced in February of this year that the Rikers Island jail would be closing ASAP. The idea is that Rikers is riddled with problems, and it also would be better to have inmates closer to the courthouses in which they inevitably will have to appear. If hundreds of inmates are moved to the Louis J. Lefkowitz State Office Building on Worth Street, they'd be across the street from the Manhattan Criminal Courts Building. Hard to get much closer than that.
De Blasio predicted a 10-year timeline on shuttering Rikers and transporting inmates elsewhere. Preservationists are swinging into action now, since work would have to be started soon on the Lefkowitz Building, a rectangle that resembles a bank or a fortress, built in the 1930s and boasting Art Deco accents.
Thing is, the Marriage Bureau has only been housed in this space since 2009, after a $14.75 million renovation (in 2018 dollars). Previously, if you wanted to get hitched spontaneously (or cheaply, or in a low-key manner), you'd hit up the Municipal Building, which was drab at best. Since the building's facelift and the bureau's move-in, people have been moved to marry in its shining quarters. In 2016, the building's busiest year, 25,000 couples wed there, 59.1 percent more than in 2008, the last year at the Municipal Building.
The most historic moment so far at the new location was July 24, 2011, the first day that same-sex couples could be married in New York City. Connie Kopelov and Phyllis Siegel were the first couple to wed, married by the city clerk.
Not surprisingly, preservationists are up in arms. The Historic Districts Council has submitted a request to the Landmarks Preservation Commission that the Lefkowitz Building be designated a landmark. And there will be Community Board hearings before any plans for a jail can be approved, giving the floor to anyone who has an opinion.
It's unlikely that Bieber and Baldwin will show up in support of the location remaining a symbol of love and commitment, rather than imprisonment and punishment. But you can bet a lot of New Yorkers with ties to the space will—and they just might have their way. The spirit of a New Yorker is fierce.
Photo: Getty
Want more stories like this?
Will Affirmative Action as We Know It Change Forever in Higher Education?
The New "Bling Ring" Used Social Media to Plan Their Attacks
New Climate Report Predicts High Risk of Crisis by 2040