City Guide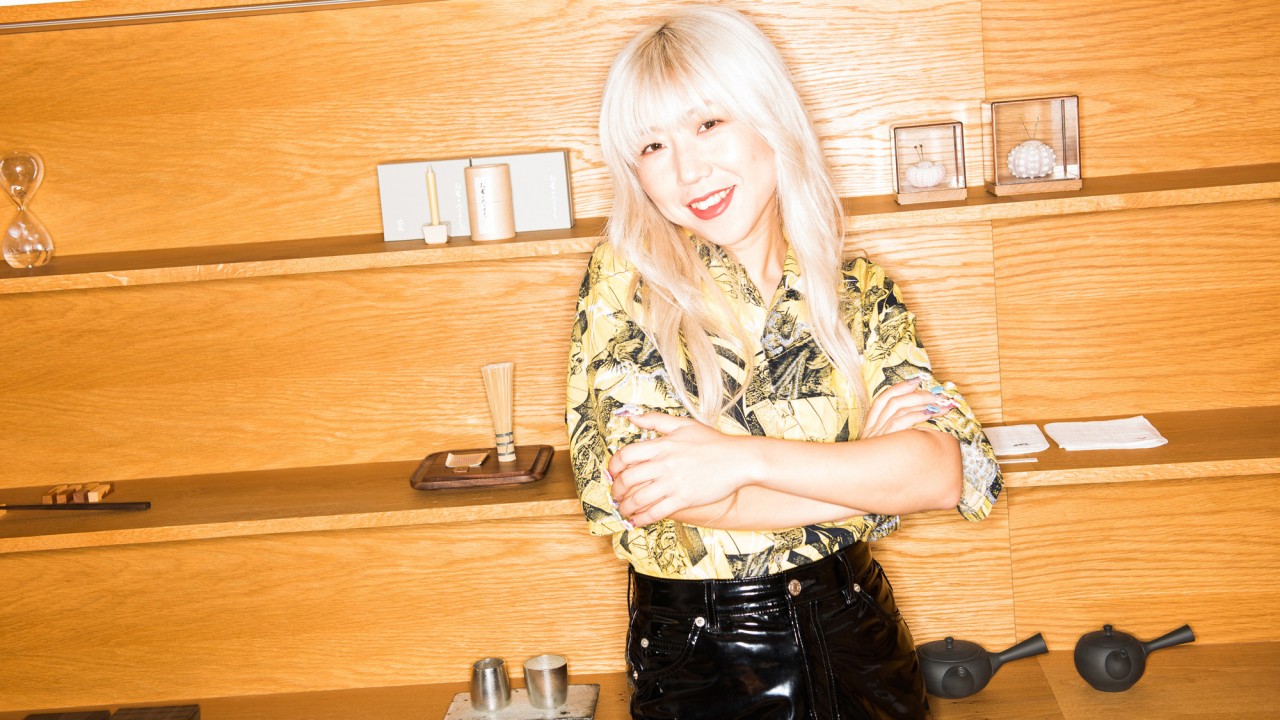 Fashion's Favorite Manicurist Gave Us a Tour of Tokyo in NYC
Nail artist Mei Kawajiri has us seeing the city in a whole new light. In collaboration with Shiseido.
We've long been fascinated with the Japanese capital and are a sucker for anywhere we can get a little taste of Tokyo here in NYC. That goes doubly for all things Japanese beauty—also known as J-Beauty, or the industry's latest (and long-standing) obsession.
And so we called on the mind-blowingly talented fashion favorite nail artist  Mei Kawajiri  to create a host of looks inspired by the capital (think: bold colors, inky liners, gel textures, dewy skin) as she let us in on her tour of just a few of her favorite Japanese-inflected spots in the city.
---
Nalata Nalata
2 Extra Place, East Village
---
Entering Nalata Nalata's glass-walled storefront, all light-washed wood and clean lines, is enough to drive you to throw out all of your belongings in the name of a more minimalist lifestyle. Tucked away off a side street in Manhattan's East Village, you'll find the elegant, understated home goods boutique—safe to say it's essentially impossible to walk out without a little something to give your space a wabi-sabi-inspired upgrade. (It also happens to be on the same block as Mei's hairdresser, another Japanese expat.)
The perfect Japanese-inspired beauty look for a day of shopping? Something light and glowy, with a focus on perfect skin—"Fresh, so your skin can breathe. Not too much coverage," Mei explained. To achieve the look, Mei began with Shiseido's Glow Enhancing Primer to create a radiant base (it also has SPF) before topping it with their Synchro Skin Glow Luminizing Fluid Foundation. We love this formula because although it's incredibly light, it gives great coverage, too. She then tapped Aura Dew—Shiseido's new all-over powder highlighter—on the high points of her face for a hint of sheen. A your-lips-but-better shade of lipstick (their ModernMatte Powder lipstick, appropriately titled Semi Nude) brings the whole look together. "I love the lipstick color—I usually only wear red. This was a strong pink kind of beige, which I really liked."
---
Bar Goto
245 Eldridge Street, Lower East Side
---
For grown-up izakaya vibes, look no further. Mei's go-to order? "They serve okonomiyaki, a Japanese pancake, which I love. I'm from the west side of Kyoto, where okonomiyaki is really popular. The drinks are great, too. They're also very attentive, Japanese-style!"
Naturally, a night out (complete with a cherry blossom, or sakura, martini) calls for a little bit more of an amped-up look—something it goes without saying Mei's no stranger to.
"When I go out with my friends, I usually use turquoise blue eyeliner for a '90s look. I'll wear it with one of my pairs of crazy glitter pants." To get her go-to look, she expertly shaded around her eyes with Shiseido's Kajal InkArtist pencil in Sumi Sky, a bright teal hue. The creamy waterproof formula blends effortlessly and won't sweat off or budge, no matter what you get up to.
---
Ivan Ramen
25 Clinton Street, Lower East Side
---
The story behind Ivan Ramen goes something like this: Long Island native moves to Tokyo, dominates the local ramen scene, only to move back to New York to open up his own noodle shop in downtown Manhattan. We swung by around lunchtime one afternoon to slurp soup and talk shop with Mei, who cops to loving her a good bowl of either ramen or soba. The only suitable beauty look for such an occasion? A no-budge, bulletproof ruby-red semi-matte lip. Shiseido's formulas are no joke—Kawajiri didn't need to reapply even once. (If you're taking notes, it's their VisionAiry Gel Lipstick in Ginza Red.)