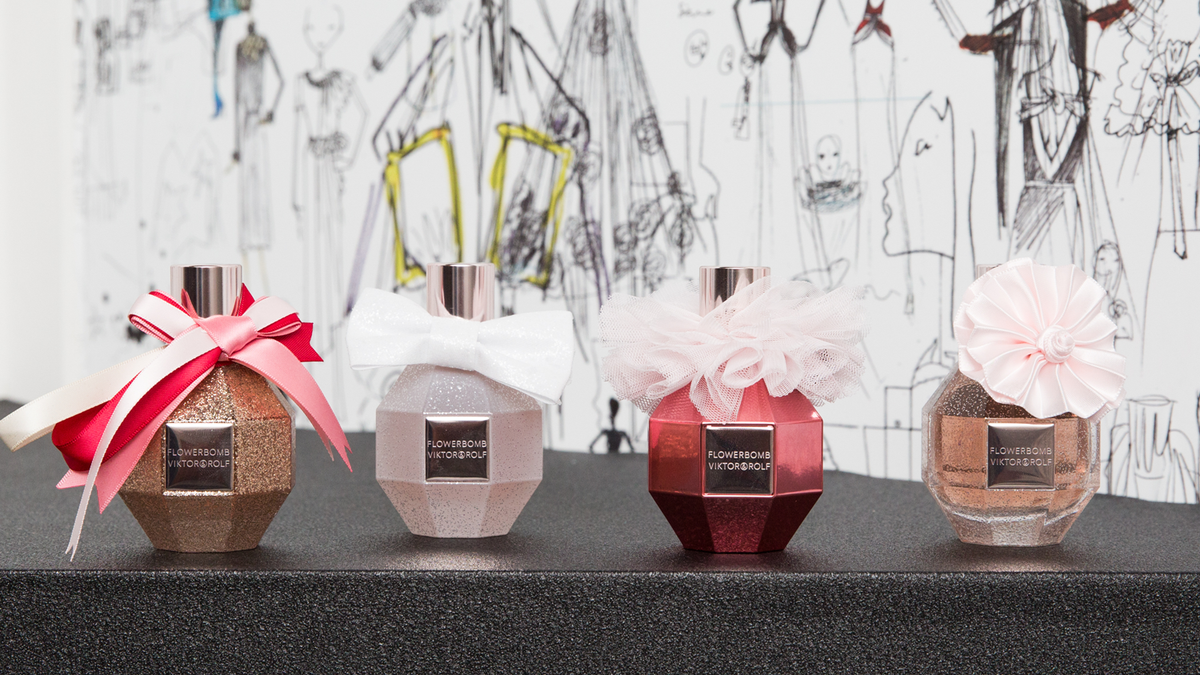 Beauty
We Sat Down with Viktor and Rolf to Celebrate Their 25th Anniversary
And came out with tons of life advice.
Alec Kugler
Stephanie Mark
While there are more designer fragrances available than we can (or would care to) count, there are those few that have hit cult status. Think CK1 by Calvin Klein, Black Orchid by Tom Ford, and what might possibly be the ultimate, Viktor and Rolf Flowerbomb. To celebrate the brand's 25th anniversary, they came out with a number of limited-edition bottles as well as a retrospective exhibit we got to check out in NYC. They also launched their new site where you can
dress up your bottle
any way you
'
d like. (How fitting!).
Getting any business off the ground is extremely impressive, not to mention one that has withstood fashion's grind and countless trend cycles for 25 years. When we were given the opportunity to sit down with the legendary minds behind the brand, Viktor Horsting and Rolf Snoeren, we thought the best thing we could do to celebrate their milestone was drill them for their advice on how to launch and sustain a brand. It is our pleasure to now pass those learnings on to you. 
---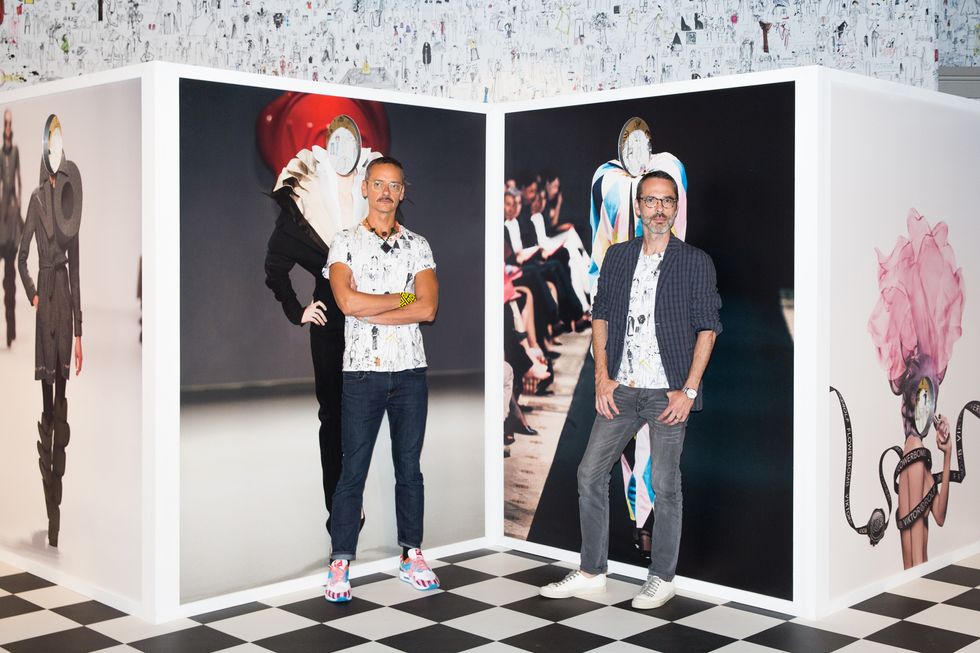 The advice they wish they had given themselves 25 years ago:

"Relax and have more fun."

On their need to create being essential:

"Every season we thought, 'Oh, this might as well be the end,' hand to mouth, really, like, no money. But somehow, we were so ambitious, we were so artistically motivated and creatively motivated that we somehow made it work. There was always the need to make something, the need to create something."

It's OK to not know everything when starting a business:

"When we started out, we had a creative education, but to be honest, we had no clue about fashion as a business. We had no clue whatsoever about the system, about how to enter the fashion system, and in a way, that was also a source of inspiration for us."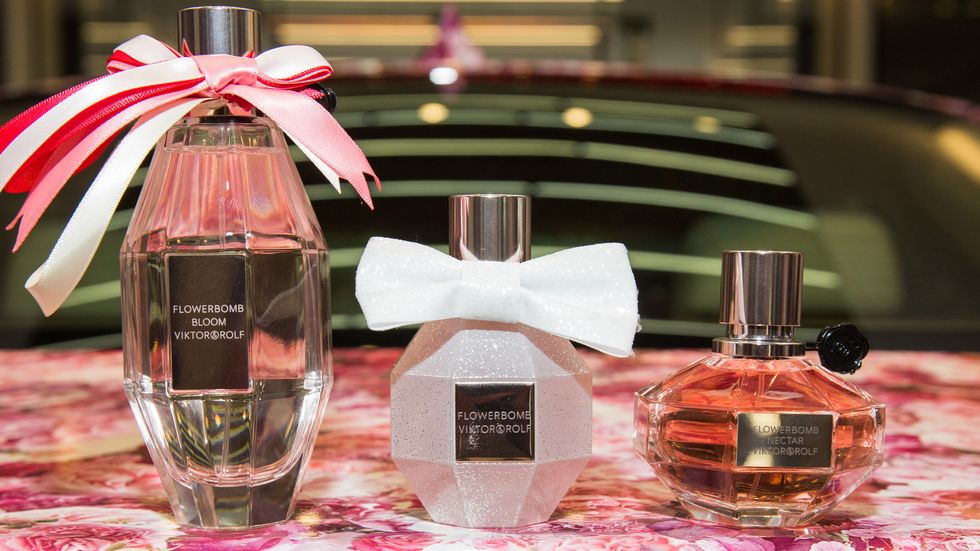 Taking a risk might very well pay off and become your pivotal moment:

"We did a show that's called 'The Russian Doll Show,' where we dressed the model onstage in nine consecutive layers. It was an important moment because it was very successful. It was, artistically, something new that nobody had ever done, so it was a risk, and then the reaction was so positive that that was a very important moment."

Success isn't always monetary:

"We always say that the biggest accomplishment in our career is our friendship and how it survived and what it became."


Envision your own success:
"Well, interestingly enough, we never added fragrance. In our minds, it was always a part of our universe from the beginning, and a good example is that very early on, we did a lot of things in the art world. We showed at a lot of galleries, and we once made an installation called 'Viktor and Rolf, le parfum,' where we created a fake perfume. This was basically a comment, basically showing our ambition to be famous designers and to have our own fragrance. This was in 1995."
Originality is key:
"If you do something, make something that nobody else does, that nobody else has seen."
It's OK to say no:
"Once you find a fragrance that you want, you know, there's hundreds of variations, but it's basically saying no 98 percent of the time to everything you smell. It's like, 'No, no, no,' that's the hard part because it feels like finding a needle in a haystack."
Want more stories like this?
The Fragrance and Candle Pairings We're Currently Obsessing Over
O
ur Editors Review Cartier Carat- Meant to Smell Like a Diamond
Proenza Schouler Designers Talk Their New Fragrance Arizona