Maison Pyramide Is Discovering the Best New Designers So You Don't Have To
The founders of the fashion platform share how they built their business.
Career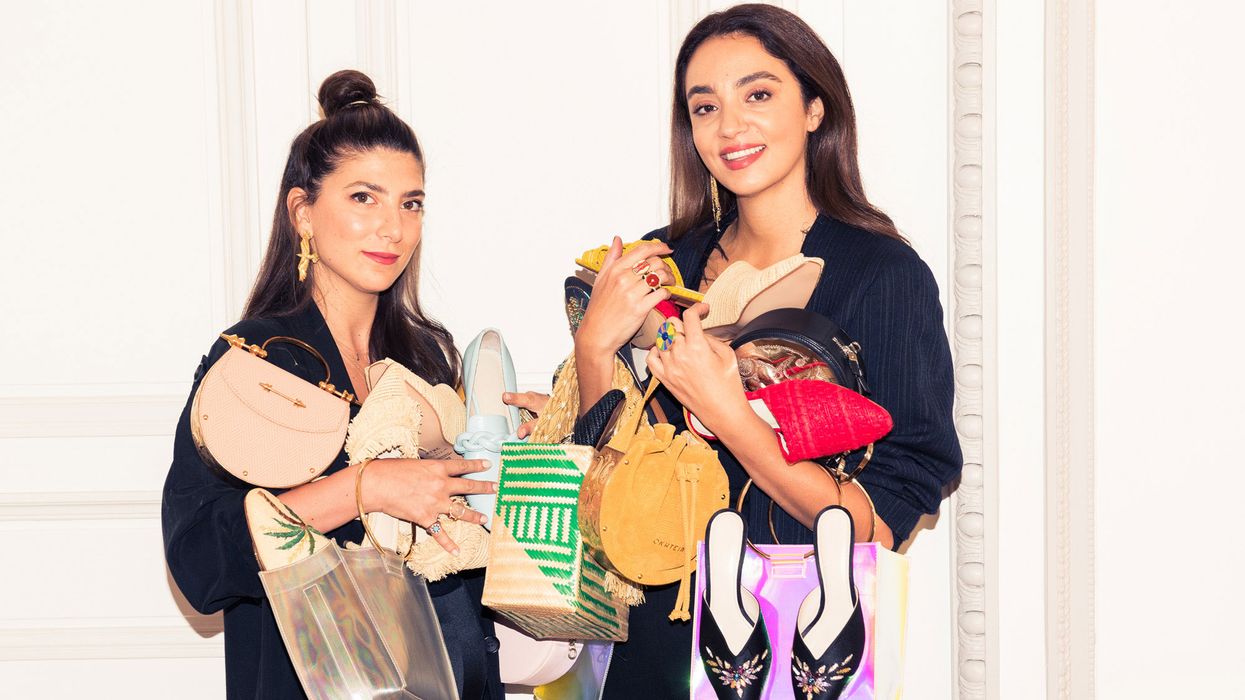 Paris Fashion Week
is finally over, with a truly stunning CHANEL show set at a faux indoor beach, no big deal. We made the most of the end of fashion month
with a party
co-hosted by international sales, PR, and brand consultancy platform
Maison Pyramide
. There was a bathtub filled with rubber duckies and plenty of champagne
—
enough said. Before we boarded our plane back to New York, we sat down with two of the co-founders, Giovanina Attieh and Nathalie Mroue, at their pop-up space in Paris to learn more about how they started the company that's shining a spotlight on the biggest emerging labels in fashion. We also got the chance to preview a few of their favorite designers with an impromptu photo shoot, because honestly, who doesn't want to run around Paris wearing the season's best new pieces?
Check out what advice Attieh and Mroue have for other aspiring entrepreneurs and how they're challenging the world's leading retailers to look for fresh talent.
---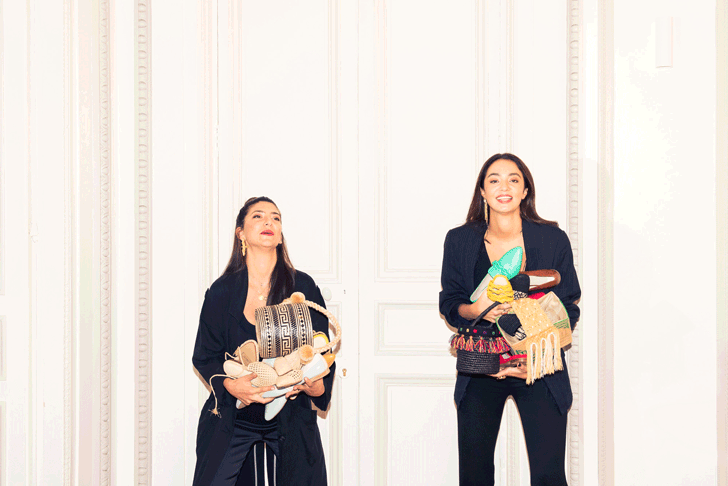 What are your respective backgrounds in fashion?

Nathalie: "I started my career at Stella McCartney in London and moved on to head the new media & PR department at Elie Saab for seven years. I actually still work closely with the brand as a consultant. It's a second home to me."

Giovanina: "I've been in the field for over 10 years, beginning my fashion career at Vivienne Westwood in Milan [in] PR, followed by Al Ostoura as a buyer managing their luxury portfolio for brands such as Chloé, Alaïa, Lanvin, Alexander McQueen, to name a few. I was lucky enough to work closely with Najla Maatouk, who is a retail legend, to say the least."

How did you meet?

Nathalie: "We met through my sister on a blind date during Paris Fashion Week while I was there prepping for an Elie Saab show and Nina was on a buying trip. She insisted we meet as she thought we shared many characteristics, one of them being the constant need and desire to accomplish more, the second being that we're both slightly crazy in our own special ways. It was actually that night when the idea of starting a showroom in support of emerging talent first came up, and here we are today!"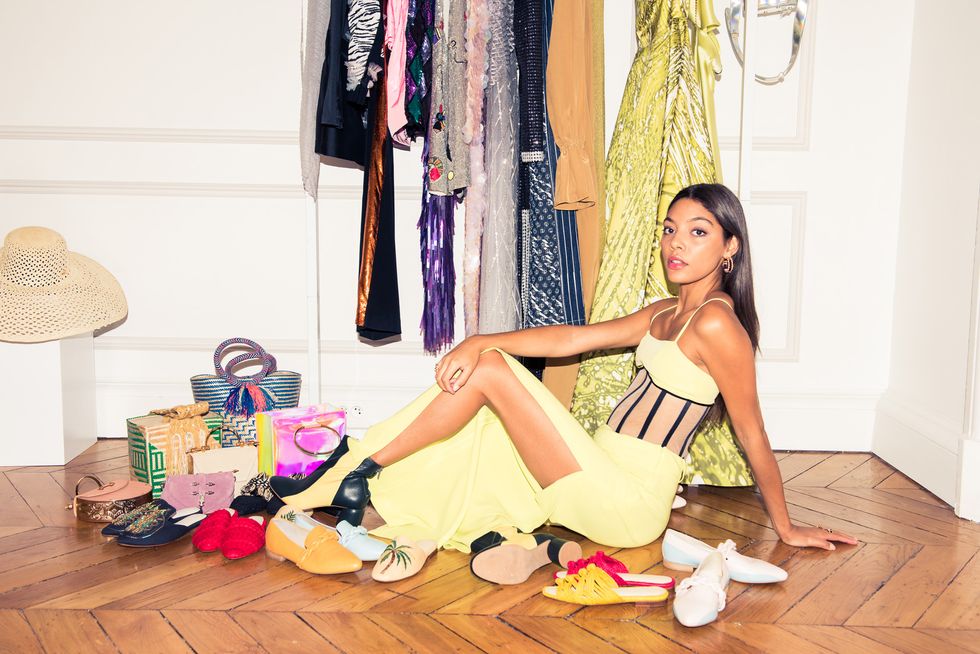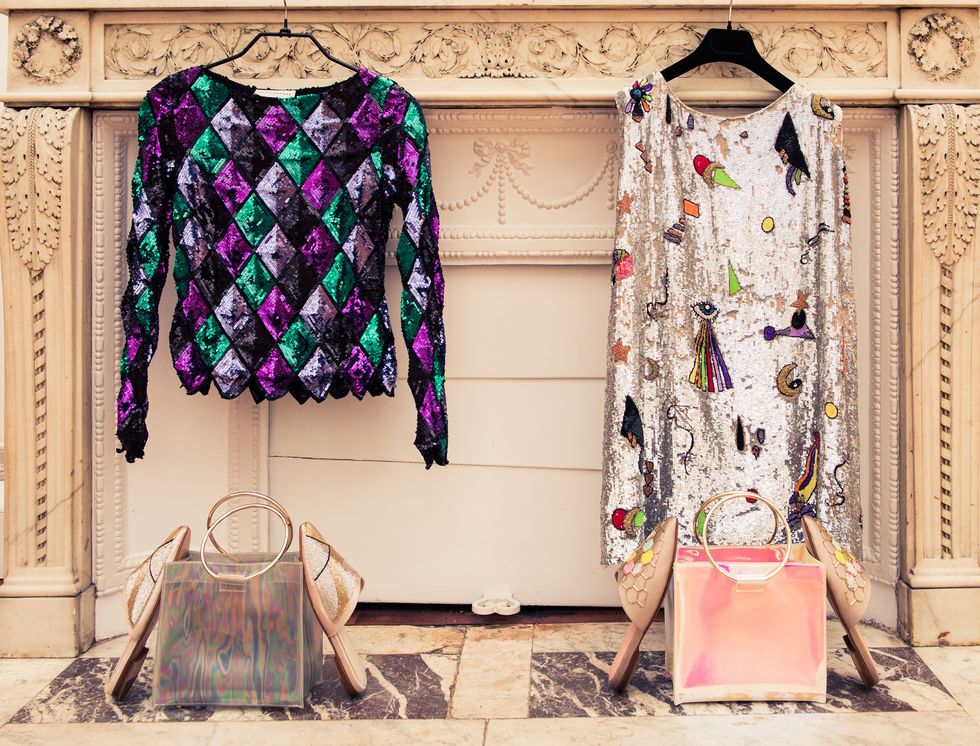 What was the genesis of Maison Pyramide? Where did the idea come from?
Giovanina:
"Our third partner, Maria Munoz
—
[who] manages our other subsidiary, The Factory
—
and I moved to Cairo, overwhelmed and intrigued by its vast population and its unexplored territories, especially within fashion. [We] decided to take the entrepreneurial road. We gathered a small team of three creative and fashion-savvy talent and launched our creative and strategic agency, Maison Pyramide
—
The Factory. A year later we founded Maison Pyramide
—
The Showroom, our Sales and PR platform, and international arm with Nathalie. Today Maison Pyramide is made up of a team of 40 talents based out of Cairo, Beirut, operating also in Paris."
What was the goal of the business at the start?
Both:
"For the showroom part of our business, our goal was to become a must-stop destination for international fashion buyers looking for the industry's freshest talent and labels. Today our client list runs nowhere short of leading retailers such as Bergdorf Goodman, Net-a-Porter, Selfridges, Moda Operandi, and Lane Crawford, to name a few."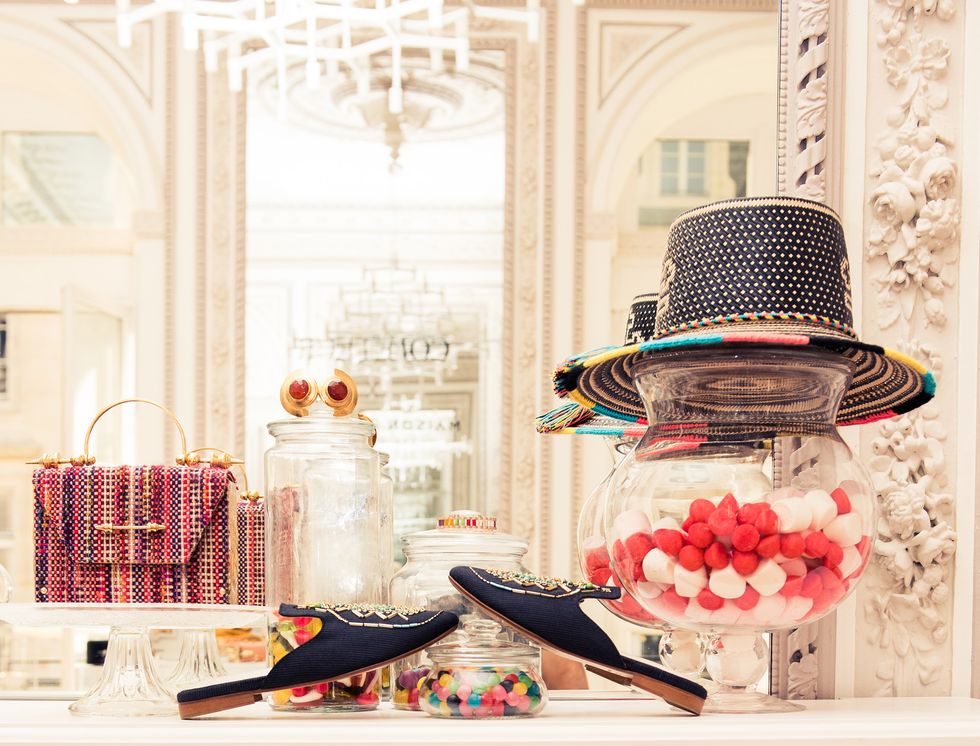 How did you go about merchandising and selecting what pieces and brands would be in your inventory?
Both:
"We select our brands and merchandise with the millennial consumer in mind, not looking much farther than ourselves. The designer behind the brand also makes a big impact on our selection process. We look for drive and realistic creativeness, and perseverance is
key
. On a strategic level, price point is a great determining factor on whether or not a brand would fit in between our roster. We look at offering timeless and special pieces, with great technique and craftsmanship sold below the market price for luxury contemporary wear. We always are welcoming of brands that are sustainable, whether environmentally friendly or by having a certain social mission, such as working with local artisans.
Okhtein
,
Zyne
, and
Yosuzi
[are examples].
Nafsika Skourti
and
Liase
[have] mindful sourcing, and Tara Zadeh gives back to the community."
You established your company in the social media era—how have you utilized Instagram to grow professionally?
Both:
"Social media, and Instagram predominantly, are our most important marketing and promotion tools, as it is to most businesses today. For The Factory, social media content creation and management is one of the services we offer, therefore it's only natural that our platform is the best representation of our brand in order to attract business in return. As for The Showroom, we adopted a strategy for online marketing from the very beginning. We've always made sure that within our activations and showroom spaces, the number of creatives working on content creation are [equal to] those working on sales and PR, which we believe has contributed to our growth and differentiates us from other showrooms in Paris."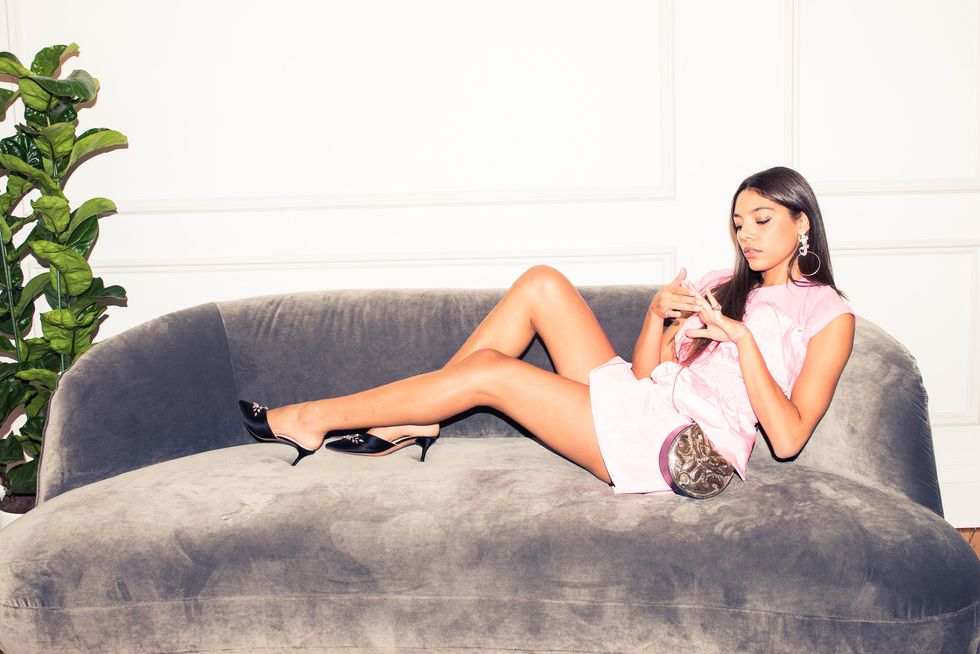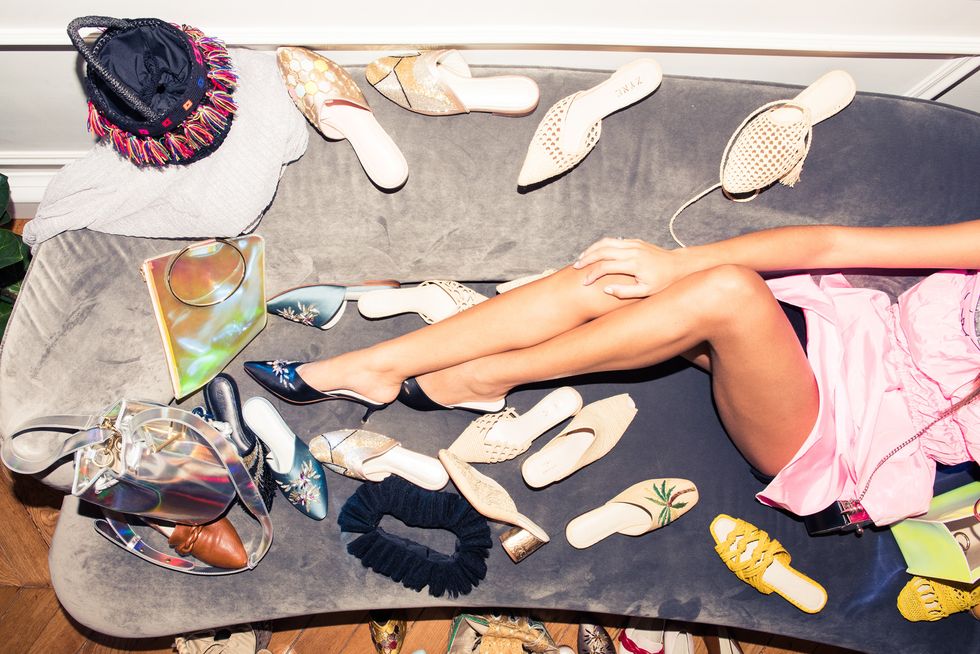 What advice would you give other aspiring entrepreneurs to be successful?
Nathalie:
"If you're a good team player, find yourself partners that complement your weaknesses, highlight your strengths, and make this endless roller-coaster ride more enjoyable. If you're a solo rider, I would say find a mentor. No one can or has done this alone."
What has been the most rewarding aspect of building this company?
Both:
"What surprises us the most are the applications we receive daily from millennials at the start of their career eager to work with us, and the applicants from major corporations to which we aspire that are looking to grow within our platform. Our Maison Pyramide team of strategists and talent make the daily challenges worth it with their excitement and utmost trust in us."
Want more stories like this?
Brian Atwood Talks Glamour, Shoes, and Working with Gianni Versace
29 Jackets Everyone Will Be Wearing This Fall
How to Be More Productive in 60 Seconds