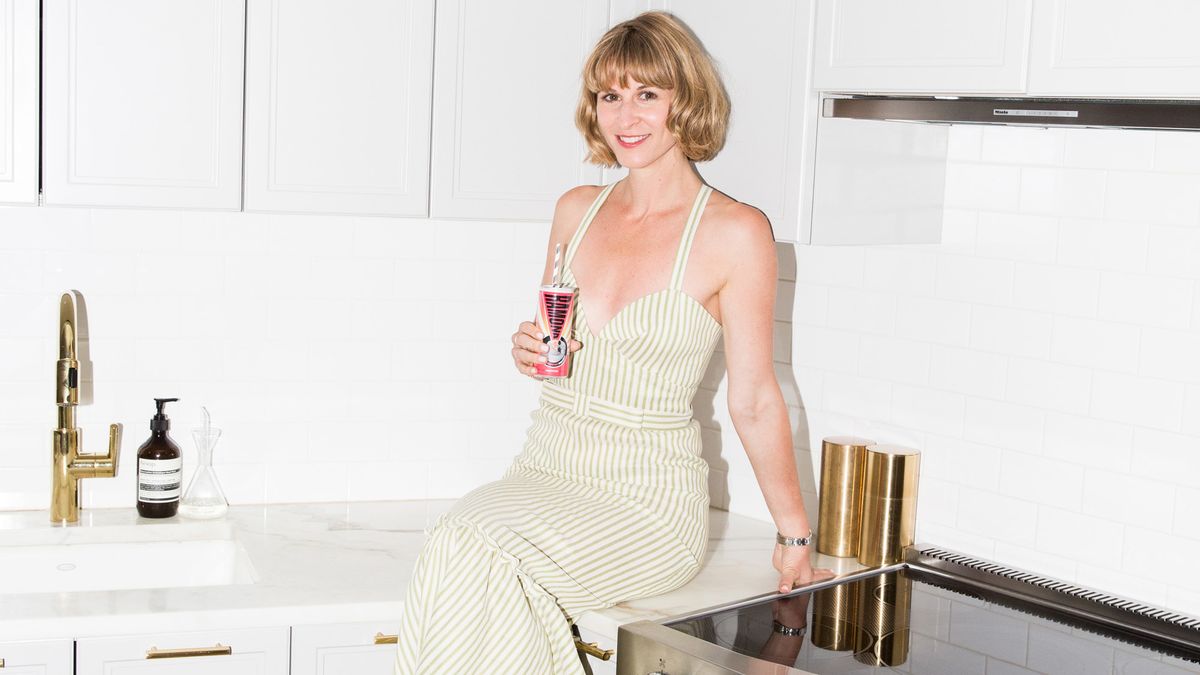 Career
How One Sommelier Is Disrupting the Wine Industry with a Dash of Fizz
Jordan Salcito of Ramona on how she created our favorite wine spritzer.
Alec Kugler
In the hierarchy of wines, it seems like
rosé
is often designated the embarrassing step-sibling of reds, whites, and their more sophisticated varieties. But while some people might view it as a frivolously unrefined beverage,
Jordan Salcito
sees rosé as a more accessible starting point for future wine connoisseurs. That's why the sommelier and restaurant industry veteran founded
Ramona
, aka your new favorite drink, in 2016. As the company's tagline promises, "It's wine, but cooler."
Describing the founder as a
wine aficionado
seems woefully inadequate (we learned more about vino in our half-hour conversation with her than in our entire adult life), but she tells us that her affection for the beverage happened gradually. "There was never some sort of intimidation around it," says Salcito when we stop by her SoHo office. "It sort of worked its way into my life unexpectedly." She explains how her dad used to help her grandfather make wine in his Connecticut basement. "There was always this romantic connection between wine and my father and grandfather. As a result, my father would always offer us sips of wine when we were growing up."
---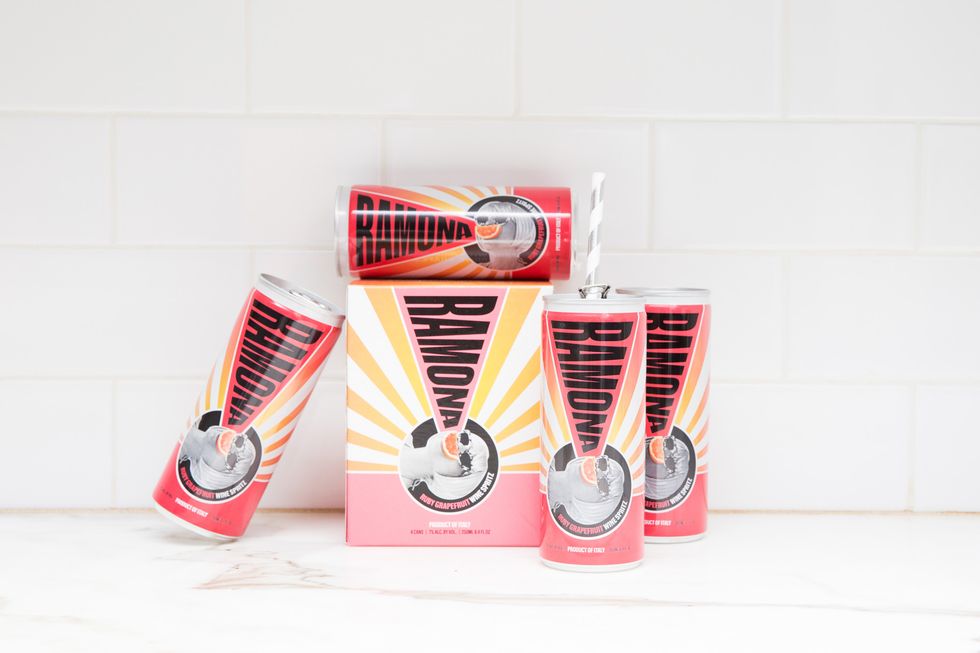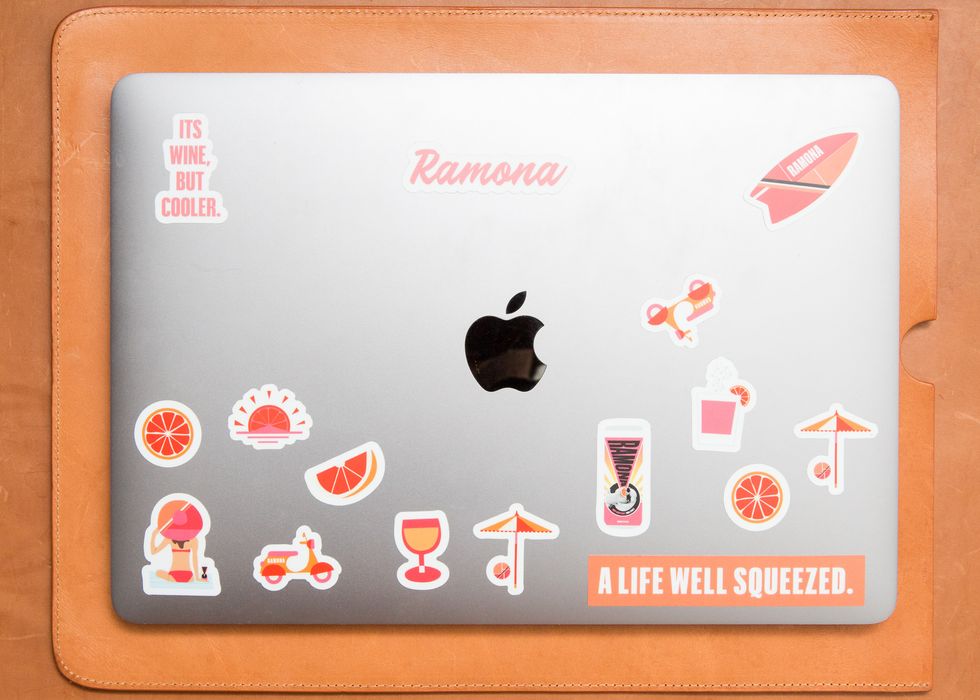 This early exposure to wine sparked her curiosity and eventually blossomed when she took a restaurant job in New York after college. "I kept on getting promoted and eventually was put in charge of these wine tastings. I thought,
'
I'll do this until I get back to writing.'" The literature major soon found herself working with chef Wylie Dufresne, a pioneer of molecular gastronomy, to open his restaurant, WD-50. But it wasn't until she was cooking alongside culinary titan Daniel Boulud at a wine event in Aspen that she realized wine was her true calling. "That is when everything clicked," she says. Burgundy wine became her newest fixation, which, for Salcito, meant not just tasting and learning from her home in New York, but traveling to Burgundy, France, for the harvest for eight straight years. "It's a magical experience where you're there," she recalls fondly. "You're up at dawn, drinking coffee and [eating] bread, and then you're out in the rain in these rubber boots, and your back is so stiff that you can't stand up. Then I would go to the winery every night, [which] was this whole other education."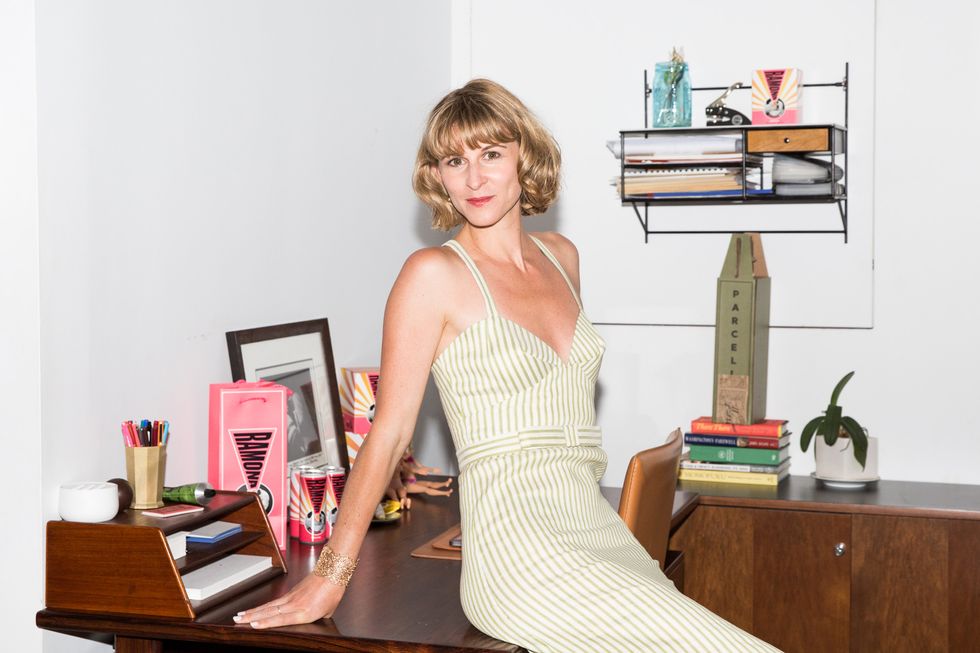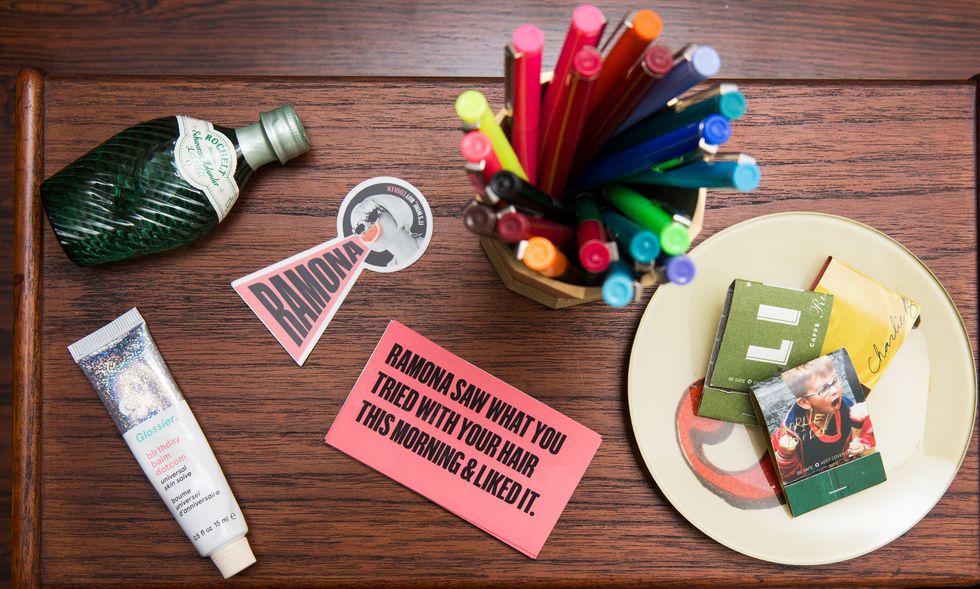 Somewhere, in between taking the multi-part master sommelier exam, writing the beverage program at chef
David Chang
's U.S. Momofuku restaurants, nabbing a James Beard semifinalist nomination for her beverage programs, and having her son, Henry, the idea for Ramona wines began to take shape. "It sort of came together when I was on maternity leave," she says, sipping from a can of Ramona. "That was when I decided to invest in this idea that had lived in the back of my head that I had never really given time or attention to because everything else seemed more important."
As a firm non-beer-drinker, Salcito had dreamed of an alternative fizzy beverage that could be enjoyed in a similar way. She recalls a house party in her 20s when she was first exposed to the popular wine coolers of the 1980s. "It just tasted better [than beer], and it was fun," she says. "That was my first exposure to a wine cooler which was really— If you dial back and zoom out, the wine cooler is like a crappy Americanized version of the spritz. And the spritz has a whole bunch of integrity. [I thought],
Why isn't there something that is lower in alcohol—almost like a wine cooler, or a spritz—to fill in these beer moments, or Aperitif moments, but adheres to the same quality standards in everything that I consume?
I felt like I was well positioned to give it a shot. Fast-forward [to] Labor Day 2016, we canned our first test batch."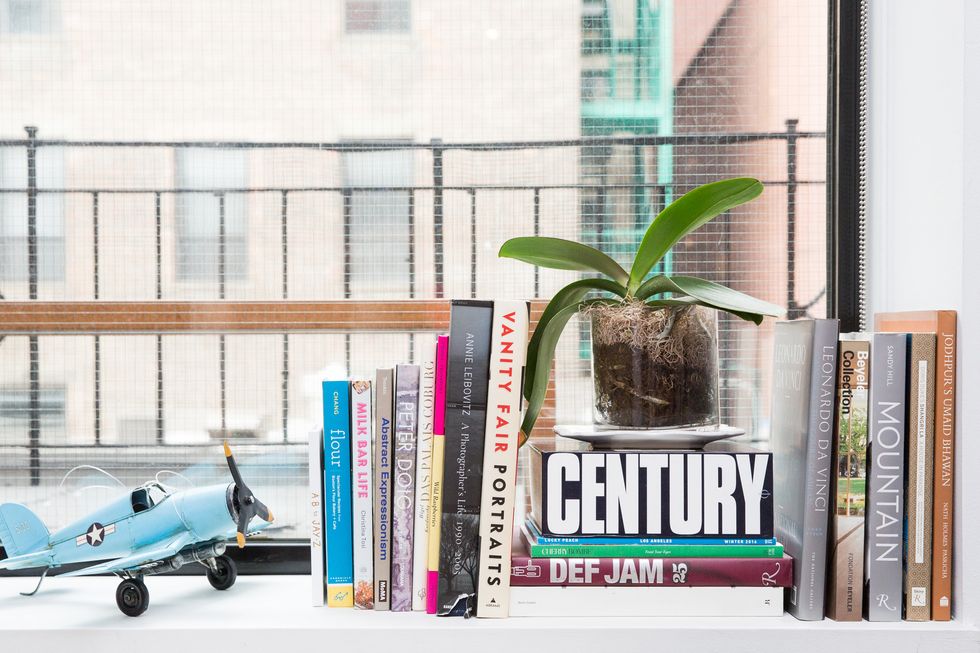 So why the desire to give a canned
wine spritzer
, so often associated with cheap summer cocktails and college kids, a new life? "Wine can be intimidating," she admits, "and there's a lot to learn and a lot to know. I think the thing about rosé is that you don't have to enter with these barriers; you can just drink a glass and enjoy it. That's the beauty of it, and that's what I wanted for Ramona in a different way." Now, with her ruby grapefruit flavor fast becoming a cocktail staple (this writer has two packs in her apartment alone), Salcito has set her sights on expanding Ramona with the launch of the brand's second flavor—a crisp, delicious lemon. "I'm really excited about it," she says brightly.
As we prepare to leave, arms laden with packs of Ramona, the founder reminds us why wine snobs, who might turn their nose up at a fun, decidedly female-friendly, and undeniably tasty spritzer, are simply missing the point. "The point is—and this is the thing that I think is so valuable—it gets more people drinking wine." You can't argue with that logic.
Want more stories like this?
How to Drink Good Wine On a Budget
Everything You Need to Set Up the Perfect Home Bar
The Go-To Outfit The Wing's Brand Director Swears-By for Big Meetings