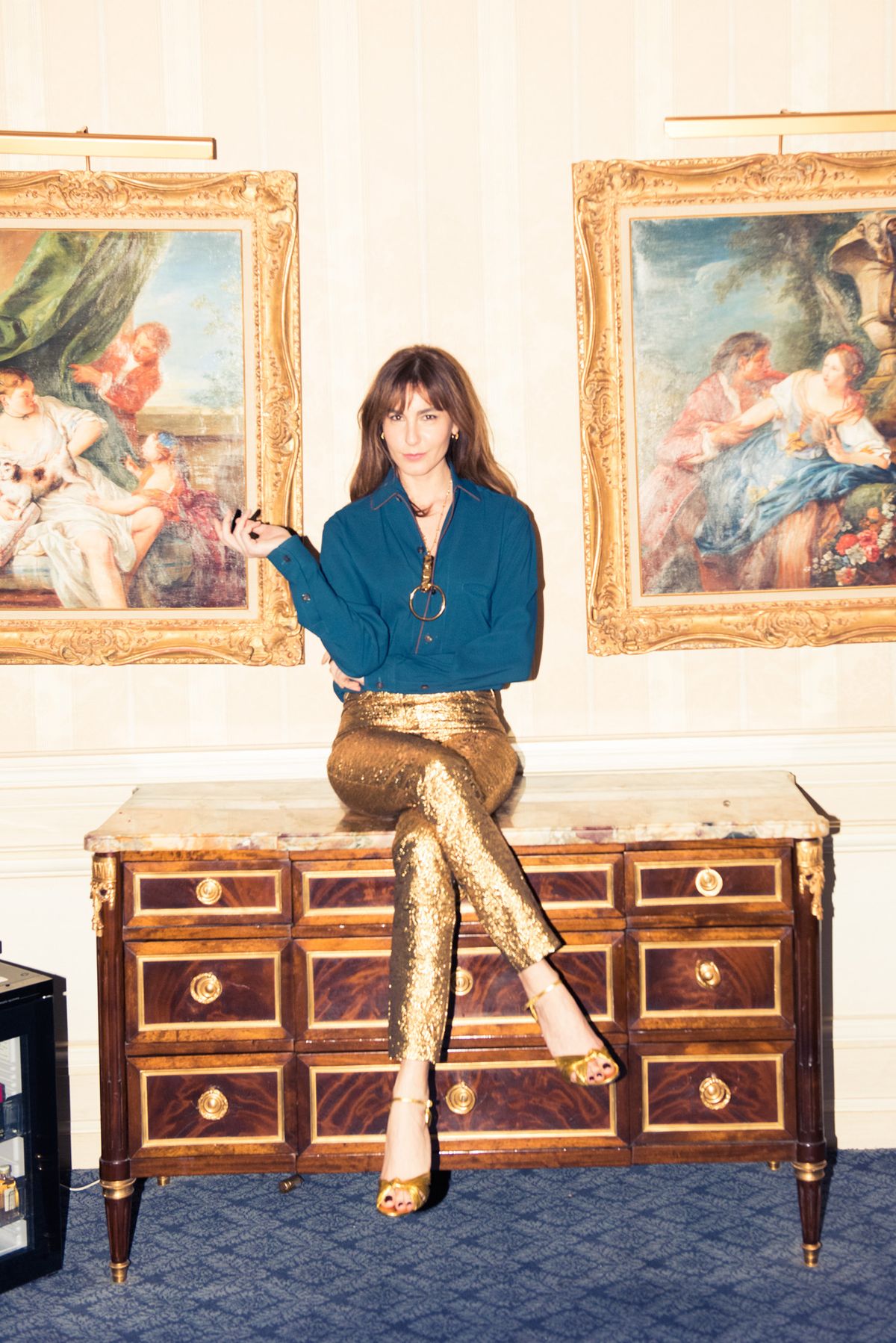 Closet
She also has perfect bangs and four job titles. Paris.
Stephanie Mark
Ece Sukan
's Instagram bio says a lot about her. It actually isn't so much a bio as it is a seemingly endless job title: c
o-founder, EceSukanStudio/fashion writer/creative director & consultant
. Count 'em
—
that's *four* job titles, aka three more than most people usually have. Sukan somehow manages to do all of them very well while mastering the art of street style and maintaining a perfect set of
side-swept bangs
. She originally entered the fashion industry as a model, but it wasn't long before she became Fashion Director at
Marie Claire
Turkey and then Editor at Large for
Vogue
Turkey. Since then she has written and styled for publications across the world, hosted a style TV show in Istanbul, and opened up a vintage shop. Currently, she does it all while simultaneously jet-setting to fashion weeks across the world and putting together the most enviable street-style looks complete with shimmery sequined pants and a striped denim robe. While traveling for fashion month, Sukan doesn't get overwhelmed and somehow manages to pack a tight edit. There's lots of gold sequins, fuzzy heels, and
CHANEL
loafers. Everything is absolutely over-the-top, but in the best way. She's one of those
street style stars
who can wear everything all at once and still manage to look effortless. Needless to say, Sukan makes us want bangs and gold pants
—
although we have a feeling we wouldn't be able to pull it off quite like she does. While in Paris, she took some down time to speak with us about the iconic style of her fashion-forward mother, her time spent waitressing in New York City, and the YSL gold leather suit she wore to go glamping
—
a look we are positive only she could make work.