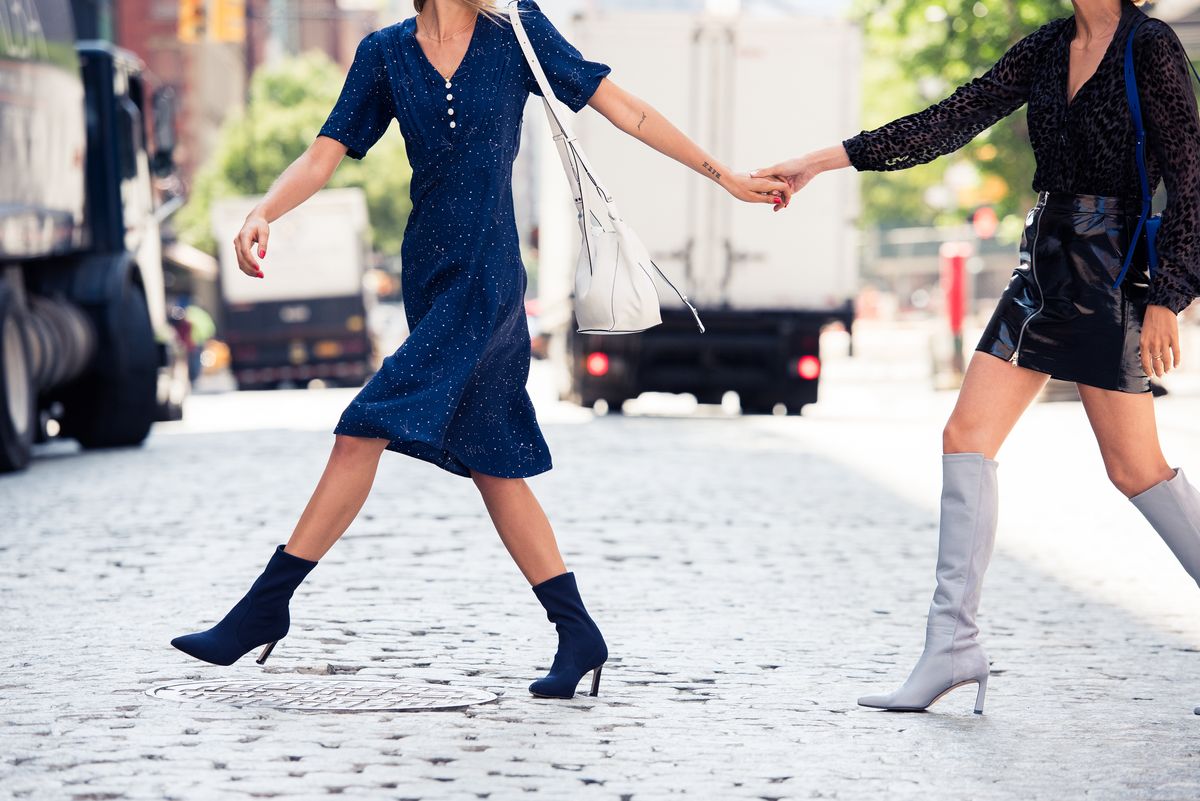 Fashion
Model Paige Reifler and video artist Ondine Viñao show us how. In collaboration with Stuart Weitzman.
We're no stranger to the whole thought process behind trying on 93,238 pairs of shoes before you even attempt to place the remaining puzzle pieces that make up an outfit. In fact, we've pretty much always maintained that your shoes single-handedly set the tone for your entire look. Case in point: the exponential difference in vibes between wearing a fluffy cocktail dress with a) party-ready heels, b) polished loafers, or c) cool-girl sneakers. Each pair takes your look in a completely different direction—a sartorial choose-your-own-adventure, if you will.

We also have a sneaking suspicion that no matter your getting-ready "style" (basically, your personality type: do you hit snooze all morning, or bound out of bed?), we're far from alone in our approach. And no one better exemplifies that exact dynamic than model Paige Reifler and photographer Ondine Viñao (they also happen to be real-life pals). Turns out we were right about our suspicions, too. Despite occupying very different sides of the equation, it took them trying on just about the entirety of Stuart Weitzman's fall 2018 collection before they both landed on a final lewk. We dropped in on a typical morning for them both—press play below to see how it all goes down.
---