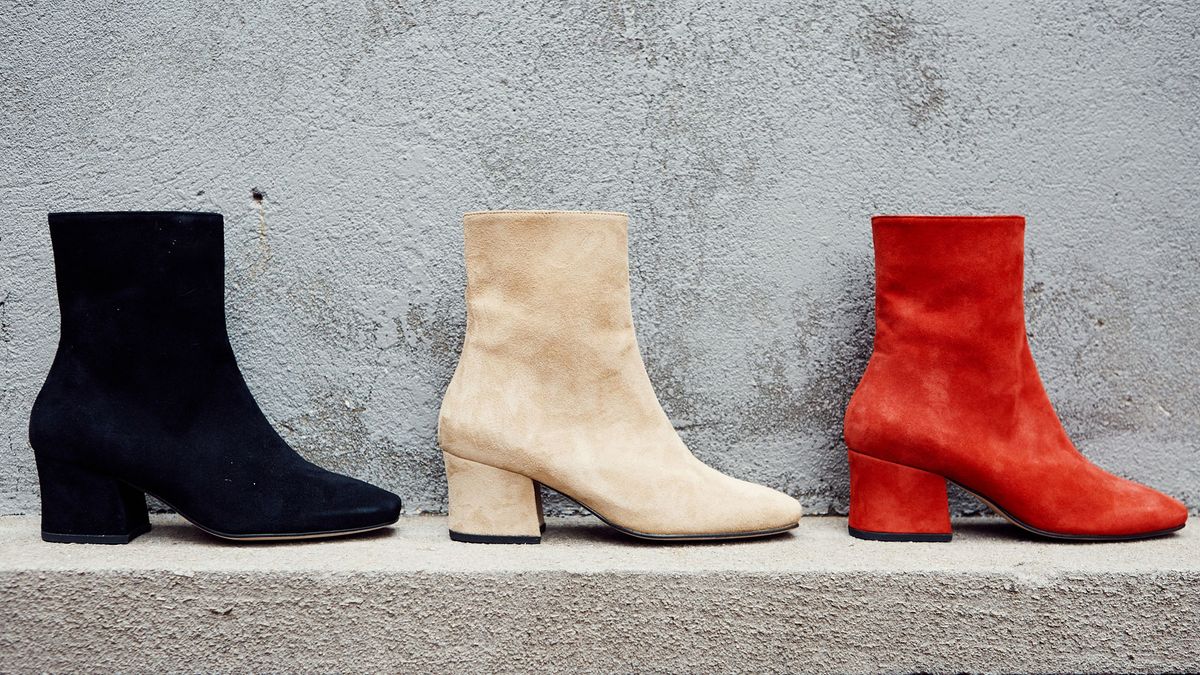 Shopping
New season, new shoes.
---
1. Calvin Klein Chris Metal Toe-Cap Boots: This fall I'm striving for a "cowgirl meets the city" vibe, in every aspect of my life. From cooking my own vegan chili to wearing maxi dresses with cowboy boots, I'm trying to play this one out until I'm actually mistaken for one. These Western boots are perfect for when I want to wear something more casual and upgrade it a bit. The metal toe-cap detail on this is such a small but perfect detail to a simple boot.
2.
Dear Frances Spirit Boot in Black Croc:
These boots have been on my wish list since last fall, and for a good reason. These are a true fall/winter staple and also come in all colors/textures. I love that these block heels are a perfect height AND are so comfortable to walk in all day. What's not to like?
3.
French Connection Mary Stretch Neoprene ankle boots:
If you're looking for a good heel for any occasion, these ankle boots will give you the versatility you need! I love how easy and classic these booties are; I'm def making it a fall/winter staple. My feet tend to swell up a lot towards the end of the day, so I love how stretchy and breathable the fabric is on this one. I'd pair these with a nice cropped jean, or even a denim skirt with a chunky knit sweater tucked in. Is it obvious I've been planning my fall outfits for a while?