We Tried It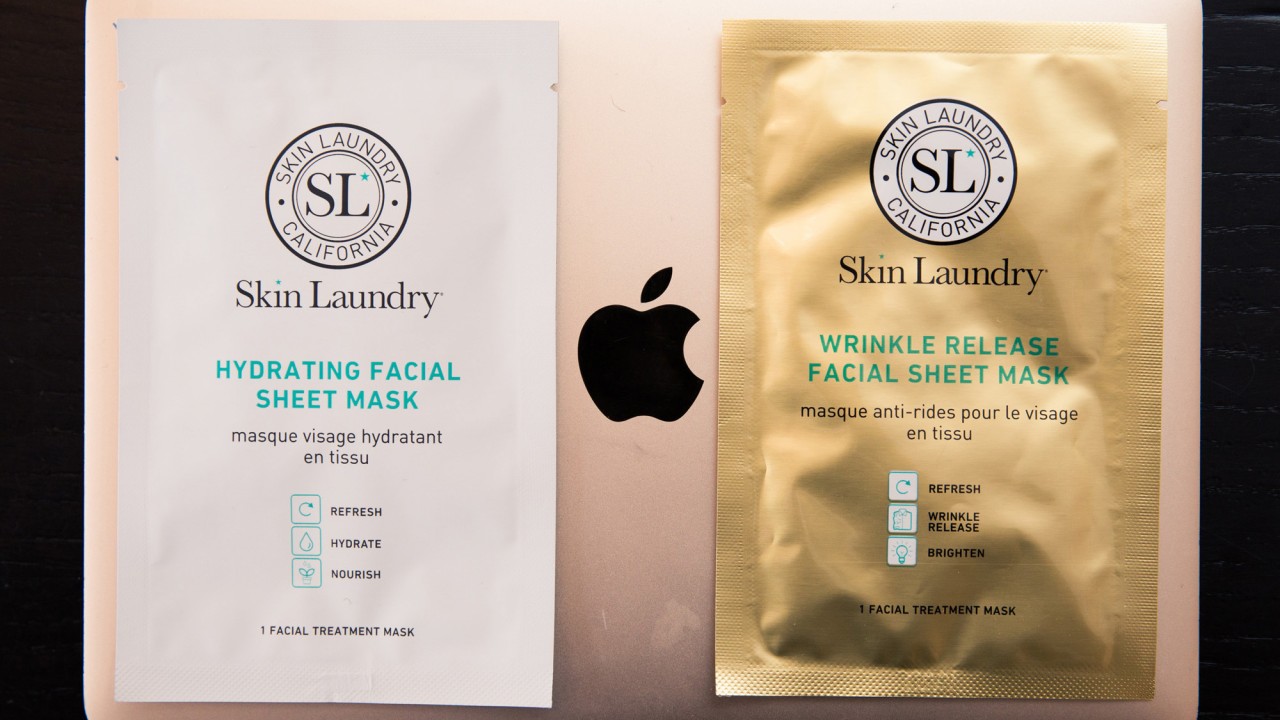 I'm Pretty Sure This Laser Treatment Is Clearing Out My Blackheads
My trips to Skin Laundry are yielding *stunning* results.
To say I'm diligent about skin care would be an understatement. In my years writing about beauty, I haven't exactly committed to putting on mascara every day, but I never go to sleep without washing my face, and I'm 100 percent that annoying friend asking if you've put on SPF. One skin woe that I just can't seem to beat, though? The perennially clogged pores on my nose. These teeny black polka dots (aka blackheads) drive me nuts—even if they're hardly visible to anyone but me. No amount of glycolic, lactic, or salicylic acid seems truly able to keep my oily T-zone clear and glowing. So if a 15-minute, under-$100 treatment could provide a solution, I'd be down in a heartbeat.
This is a sneaky benefit I discovered at Skin Laundry, the Drybar-esque studio aimed to revolutionize the laser and light treatments that used to be locked behind the doors of very expensive dermatological offices. Here's the TL;DR: In 15 minutes, Skin Laundry combines the hush-hush, proprietary settings of YAG laser with IPL (intense pulsed light) to improve skin's health, tone, texture, glow, etc. There's no downtime, and it's 65 bucks each time. The YAG and IPL combo is also used at derms' offices (and a derm can customize it to your particular skin issue, which is helpful), but it will undoubtedly cost more per session, often in the hundreds.
"The YAG laser gives your skin a deep clean by vaporizing oil, dirt, bacteria—anything clogging your pores," explains Elyse Shelger, Skin Laundry's director of medical operations. "It also stimulates collagen and elastin production, break[s] up pigment, [and] reduce[s] pore size and sebum production." The second part of your treatment, IPL, is "more superficial and targets redness, brown spots, inflammation, and bacteria on the surface of your skin," she says.
While the company says their treatments can treat a plethora of skin concerns (sun spots, age spots, acne, fine lines, and wrinkles), I wondered what it might do for my pesky T-zone congestion. I'd been to Skin Laundry a handful of times and had always felt amazed at how clean (but not tight) my face felt after each treatment. My pores felt totally zapped of the dirt I couldn't usually eliminate.
I checked in with team Skin Laundry and, for good measure, top NYC dermatologic surgeon Dr. Dendy Engelman about why this might be. In her office, Dr. Engelman treats serious concerns like acne scarring with the gold standard in skin lasers: fractionated CO2 (also known as Fraxel). Dr. Engelman was curious about Skin Laundry when it opened too, and went to check it out. Her professional observation was that the settings must be significantly lower than those she uses in her office, as she felt almost nothing. (For me, having had less experience with higher-grade lasers, it feels mostly annoying, like a tiny rubber-band snap, but not painful.) But she was more hopeful about their potential impact on congested pores. "The laser energy could help to decrease sebaceous output or enough to kill P.acnes (the blemish-causing bacteria)," she hypothesized—still, she noted: "There is no way to know for certain without clinical trials."
I went to Skin Laundry ten times over the past few months to see what the effects could be for myself and was delighted with the results. (Note: To maintain the effects, I'd have to keep going consistently, just like I would with any topical at-home product.)
As for me, the pores on my nose are not yet invisible (my ultimate skin goal), but I've found that Skin Laundry's treatments are more effective in diminishing their appearance and clearing them out (bye-bye, blackheads) than just about every glycolic-acid serum or peel pad on the market. It's a start.
Want more stories like this?
14 Face Oils That Will Save Your Skin
10 French Beauty Products That Changed My Hair and Skin
Why You Need to Schedule an Annual Derm Appointment ASAP