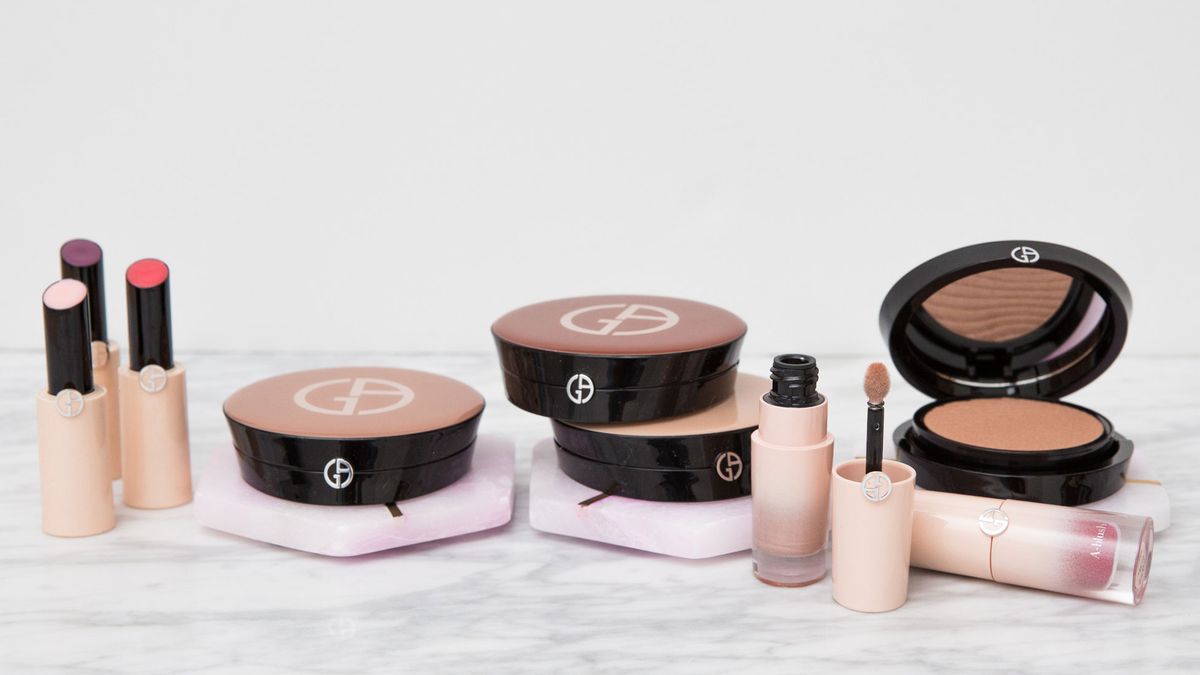 Makeup
Giorgio Armani's New No-Makeup Makeup is Like "No-Glow Glow"
High-tech meets low-impact for dreamy, watercolor-y makeup.
Alec Kugler
The newest makeup line from Giorgio Armani is all about watercolor-like veils. Everything in the
Neo Nude collection
—the ten shades of powder, five liquid blushes, three lip balms, two liquid contours, and two liquid highlighters—are nothing if not
sheer
. Though the contour and blush can make a statement if you build them up, it's all very blendable and leaves you with "play time" for much longer than it takes most makeup to set. And when you blend it in—best done with your fingers—you can make it practically disappear, and the ultimate effect is almost nothing. Almost.
Whether Armani was attempting to create their own response to Glossier, I couldn't know, as it was mentioned zero times. However, the see-through coverage of every product instantly made me think of the brand. I would argue that Neo Nude is even more no-makeup makeup than the millennial favorite. But the real vision for the collection started with Giorgio Armani international makeup artist Linda Cantello. "Armani has always been known for lights and shadow and contour, so I wanted to show people you can still do highlights and contour but in a natural way—the formulas are kind of infallible," she told me this summer while we discussed the new launch in overcast Montauk. The light through the haze felt reminiscent of the translucent makeup. 
---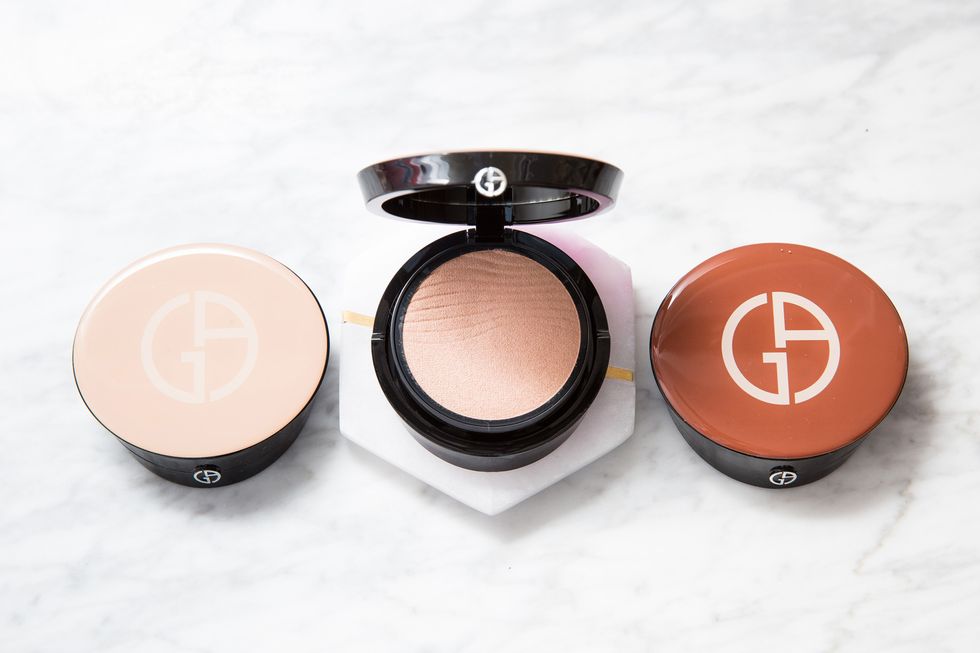 Starting with the
powder foundation
, which immediately began to sell out, Cantello was first fascinated with the formula when she tested it at the lab. "It was smoother; the finish was invisible, and they did this demo where they showed a traditional powder mixed in water and it was lumpy, but this powder was smooth and creamy and rehydrated with the water. I realized it's a dehydrated foundation that reacts with skin's own moisture," she explained. "It's like a liquid-to-powder-to-liquid. We can't come up with a term, but we called it a 'naturalizer.' I think the technology will lead to new things. I say there aren't any makeup trends anymore—the only trend is technology."
Alone, the powder doesn't seem to do much, but you realize as you compare your cheeks that the faintly luminous layer disguises imperfections not by covering them up, but by reflecting light so that imperfections underneath are harder to discern, like microscopic flashlights in your eyes. For those of us who really need coverage for spots and blemishes, this powder will be your best friend to apply on top of your liquid foundation, not as a stand-alone. (It's already a favorite setting powder of makeup artists we love, like
Ashley Rebecca
.)
The
blush, contour, and highlighter
come in stout doe-foot tubes. The blush quickly turns from a bright stain to a ruddy flush after a little massaging, and the contour has that slight hint of grey tone that makeup artists love so much about the cult favorite Tom Ford contour in the Shade and Illuminate palette. My favorite of the whole Neo Nude launch, however, is the highlighter. It's like a liquid version of the beloved all-natural obsession RMS Living Luminizer, but, of course, not all-natural and, in my case, longer-lasting. It does, however, give that same glow that appears merely dewy when light hits it, but is otherwise no-makeup makeup.
Finally, the
lip colors
, which look boldly purple and pink as bullets, are just a cast to what is essentially lip balm. My favorite is Plum, which only looks purple when the light hits it a certain way. And on an overcast day in Montauk, when the sky is essentially a giant photographer's light box, the subtleties show plainly and, magically, everything is illuminated.
Want more stories like this?
How to Apply Liquid Foundation with a Brush
The 10 Best Makeup Looks from New York Fashion Week
A World-Famous Makeup Artist Taught Me This Life-Changing Rule