Get Your Shit Together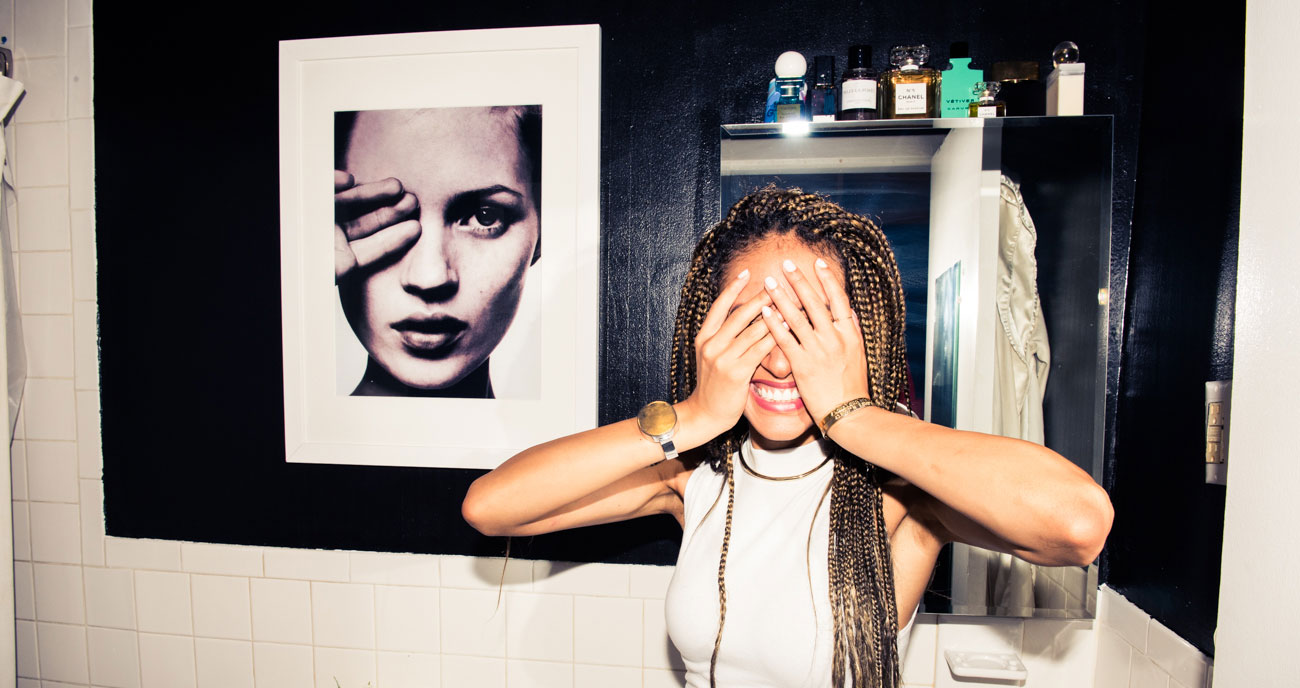 How to Streamline Your AM Routine
So you can get out the door faster. *Get Your Sh*t Together Week*
There are mornings where we get up on the first alarm, head to an early SoulCycle class, make a smoothie, and walk into work riding high off those endorphins, feeling like a million dancing lady emojis; there are also those days when we hit snooze at least three times and can barely get it together enough to not get toothpaste (and/or coffee) all over our shirts while stumbling out the door (never mind complete any sense of a morning routine). It's those kind of days that make us feel v. grateful for our emergency 'getting ready' routine. The one that consists of some highly effective, easy-to-use (meaning: no tools needed) makeup products alongside some habits we've adopted for times when that 'Oh shit, I slept past my alarm' thing happens.
1. Skip Face Wash
Hear us out: As editors, we're skin-care fanatics and follow a pretty strict regimen, but on those mornings when we just can't even, we forgo the face wash step all together and just splash some water on our faces and dive right into our usual simplified skin-care routine. If you're especially oily or just need that 'clean' feeling, micellar water is your next best bet—it cleans (and does a slew of other things) in two seconds flat, no rinsing required.
2. Use Multi-Tasking Products
We're no strangers to an all-in-one product, and considering the amount of BB, CC, DD, and ZZ* creams on the market right now, we're betting you aren't either. Starting with skin care, we like to use a tinted sunscreen (and not just in the summer, because UV rays know no season, K?). Skinceuticals Tinted UV Defense SPF 50 is an office favorite; it's literally a BB cream, tinted moisturizer, *and* sunscreen all rolled into one. Then move onto a fan favorite all-in-one product: the blush/lip/highlighter situation. Benefit's rose-tinted cheek and lip stain and Nars The Multiple are OGs for a reason. They look good on everyone, are super simple to apply, and act as a blush and a lipstick.
*JK about this one, unless it's already invented and we're seriously out of the loop.
3. Embrace a low-key beauty routine
Weekday mornings are no time for messing around with your new contour kit or five different brow products. The key here is getting out the door and en route in five minutes. Follow steps from #2, and if you feel like you need it after tinted sunscreen, dab on concealer with your fingertips, then swipe on some mascara. And you're good to go.
4. Forget a hair routine
If your hair is looking a bit, uh, unruly, don't try to tame it. Either use a dry-shampoo-texturizing-spray hybrid, like Living Proof's new Full Dry Volume blast, and embrace big hair, or pull through hair oil and slick it back into a low bun or braid. Also see: how to look $rich$
P.S. The best I-slept-through-all-my-alarms-and-I'm-late-for-an-8-AM-meeting look? Embrace your bedhead, circles, whatever, and just read this on your way in. Oh, and maybe bring coffee for everyone?