WWWRN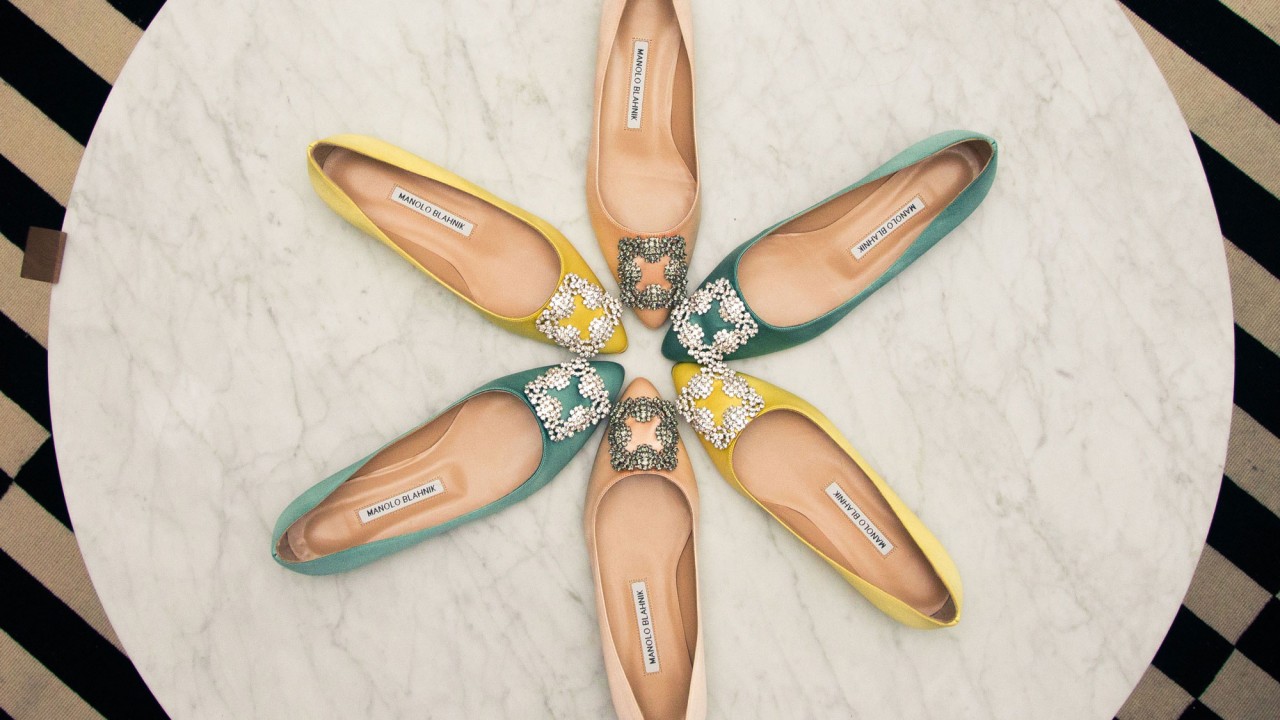 Our Editors Are Buying This Shoe in Multiples for Fall
Comfort and style? Yes, please.
While it's never a happy time storing away your prettiest sandals, the arrival of fall means that a whole new world of footwear opens up. Flats in particular are ideal for transitional weather, since they look great with anything from a midi-skirt to a tailored trouser and, bonus, are exceptionally comfortable. There's also countless design options to choose from, meaning no matter your personal style, there's a pair out there for you. Whether you're into a ladylike velvet style or a wildly patterned statement loafer, we've got you covered. These are the 15 pairs we're buying for fall.
---
Hannah Baxter
Editor
1. Martiniano Glove Shoe: My #slimewatch2k18 campaign is still going strong, which obviously means I need a pair of slime green flats for fall. I've drooled over Martiniano for as long as I can remember, and now that this new shade is in my sights, they're going to finally join my closet family.

2. Chloé Sky Embroidered Velvet Ballet Flats: There's sadly no way my budget will allow me to invest in the full Chloé suit in this pattern, but I can scoop the velvet flats and be quite content.
3. Emme Parsons Certo Flat: Emme Parsons can do no wrong, in my opinion, and her new Mary-Jane-mule hybrid is just the latest iteration of her genius. The luscious neutral shade will pair perfectly with my denim-and-blazers uniform this fall.
---
Leah Faye Cooper
Editorial Director
---
Noah Lehava
Director, Lifestyle & Talent
1. Rochas Crystal Flower Slingback: I weep over Rochas' entire flat lineup—they are just excruciatingly beautiful—but I sometimes struggle with a mule, and they have so many that I want. That's why I'm so relieved to find a slingback pair that's equally as stunning and stays on my feet.
2. No. 21 Bow Flat: More bows, please!
3. Bougeotte Embroidered Flaneur Loafer: I'm sorry, have you ever seen a more perfect loafer?
---
Ivanna Martinez-Gonzalez
Social Media Associate
1. LOQ Carmen Mules: Though they have a super-small heel, I still consider these Carmen mules the perfect flat for pre-fall. You can wear them with a jean, a straight-leg pant, even a patterned dress! The camel-colored flat really allows room for any kind of outfit. 
2. Stubbs and Wootton Night and Day Slippers: A fun loafer is always a great conversation starter! I have the well-known "Screw You" flats, and I get asked about them every single time I wear them. These are great for work, a party, even lounging around in the house. I personally think they're more comfortable than slippers!
3. Everlane Day Glove: Comfortable leather flats are hard to find, especially when you live in NYC and will be walking in them all over the city. The name definitely suits the flat, because they really do feel like gloves. I love the white color (still OK to wear after Labor Day in my book) because they make any outfit look more retro-chic.
---
Nandi Howard
Editorial Production Fellow
Part of the series:
WWWRN