How-To Beauty: A Glossy Ombre Red Lip
Frida Aasen in the most mesmerizing red lip for fall.
Makeup
Sure, a bold lip could be as simple as a swipe of neon red lipstick, but what's the fun in simplicity? We asked makeup artist Andriani Vasiliou to create a custom ombre lip for
Frida Aasen
using new lip lacquers from NARS. And to make it glossy. And a little glittery. And just all-around completely fascinating.
Vasiliou was up to the task! The final contoured lip requires about less than 10 products, but looks like a piece of artwork. By using multiple lip liners and high-pigment lip glazes, she created a contoured red lip with the kind of high-wattage shine you can see from across a dark room. Preferably a chic party with plenty of glittering lights and, please, some metal straws so we can keep this look on for as long as humanly possible. It's made to be seen. 
---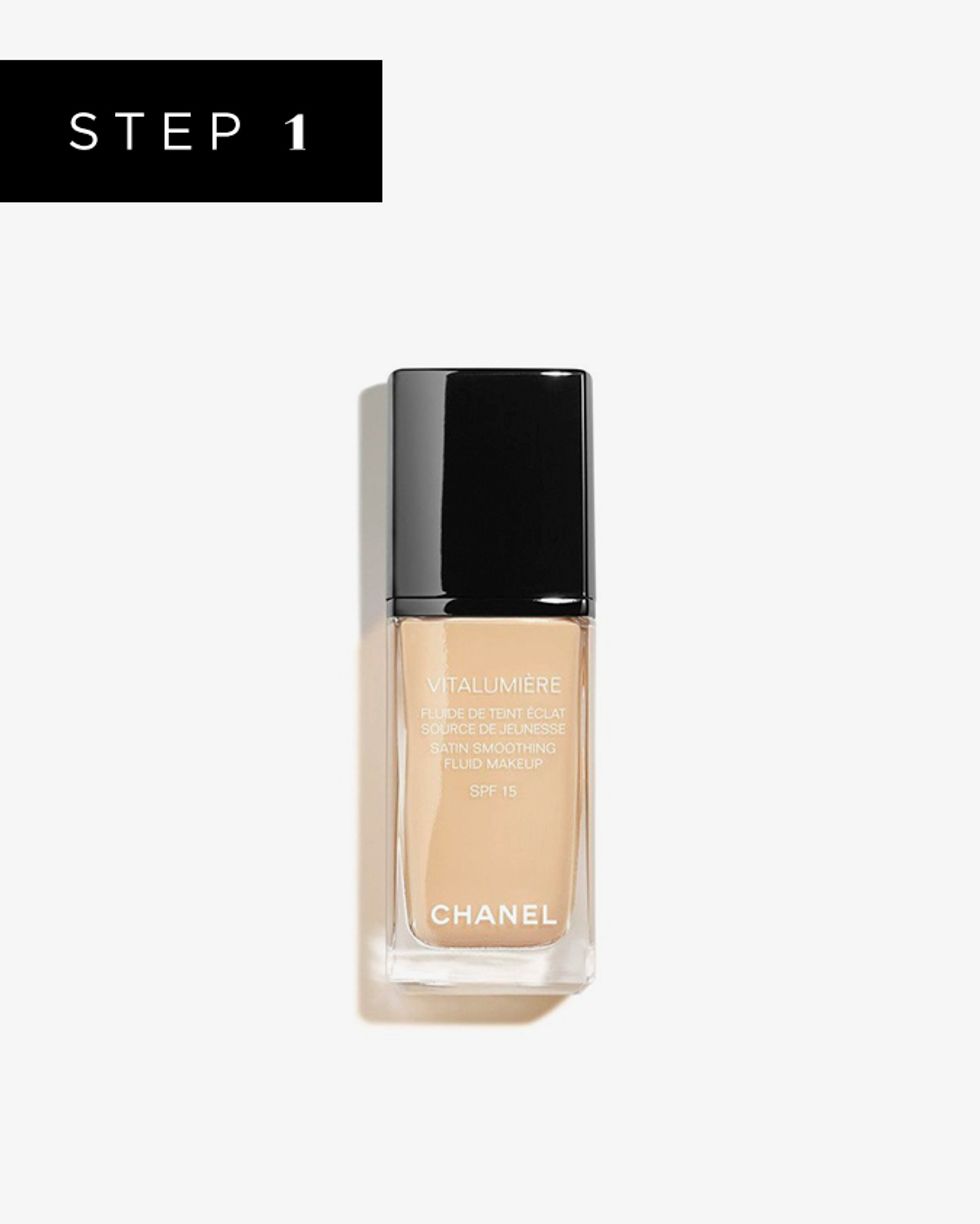 PRIME WITH FOUNDATION
When you're using bold colors on your lips, a clean slate is the best way to start. Use a Beautyblender to dab your face foundation across your lips. If they're dry, prep them with a balm and blot first.
CHANEL VITALUMIÈRE MOISTURE-RICH RADIANCE SUNSCREEN FLUID MAKEUP BROAD SPECTRUM SPF 15
While it makes your entire complexion look perfect, of course, this cult-favorite formula is hydrating with medium coverage, but dries down to a light finish, making it ideal as a lip primer.
SHOW NOW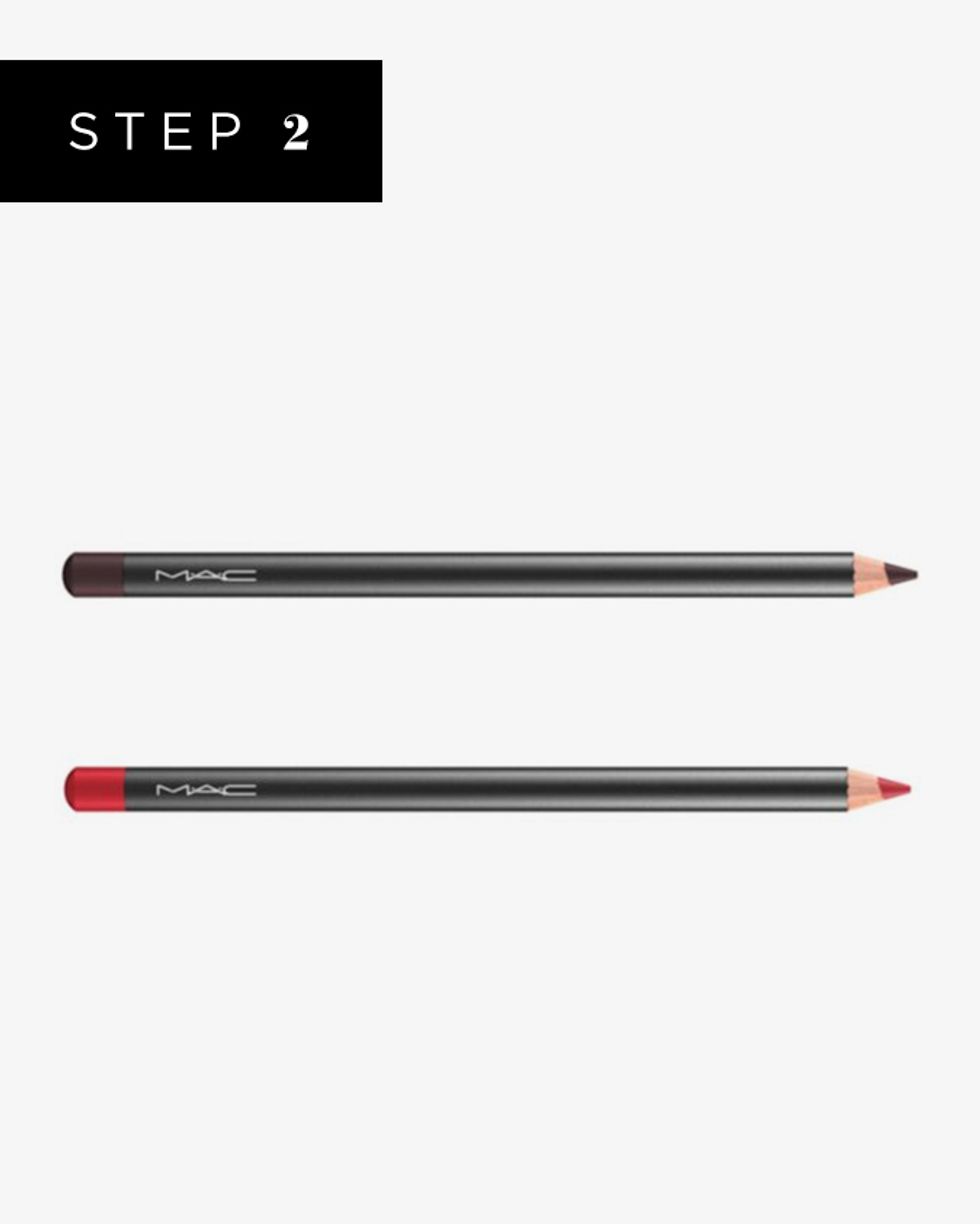 COLOR IN WITH TWO LINERS
You'll use two shades to create a "contoured" lip—dark on the edges, bright in the center. With a dark lip pencil, trace and fill in the outer half of the lips—just in the corners. Then fill in and trace the center of the lips with a cherry-red lip pencil, connecting the shades.
MAC COSMETICS LIP PENCIL IN NIGHTMOTH AND CHERRY
These classic lip pencils are standard industry favorites you will find in most artists
'
kits. Vasiliou likes this vampy purple and pure bright red.
SHOP NOW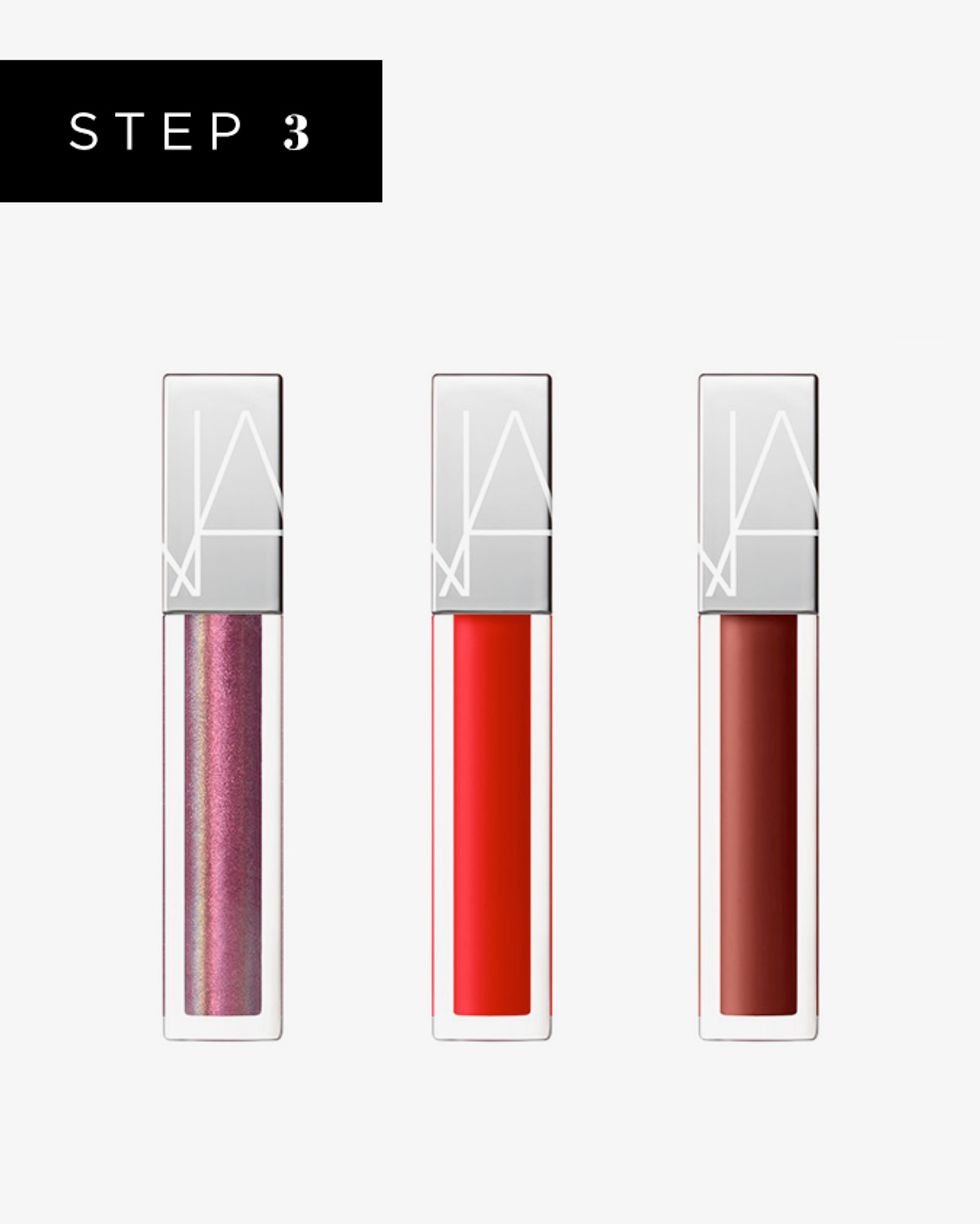 TOP WITH THREE LACQUERS
Make ombre insanely mesmerizing with a trio of glossy lacquers. Start with a multi-colored iridescent gloss with warm tones right in the middle, paint a classic red around it toward the corners, and finish with a careful coat of aubergine out on the corners. In the end, you're creating a dome effect.
NARS FULL VINYL LIP LACQUER IN ABRUZZO, RED DISTRICT, & BADEN BADEN
These lacquers feel creamy and soft, but have major payoff and don't move. These particular lip tubes are limited-edition (so swipe them up now).
SHOP NOW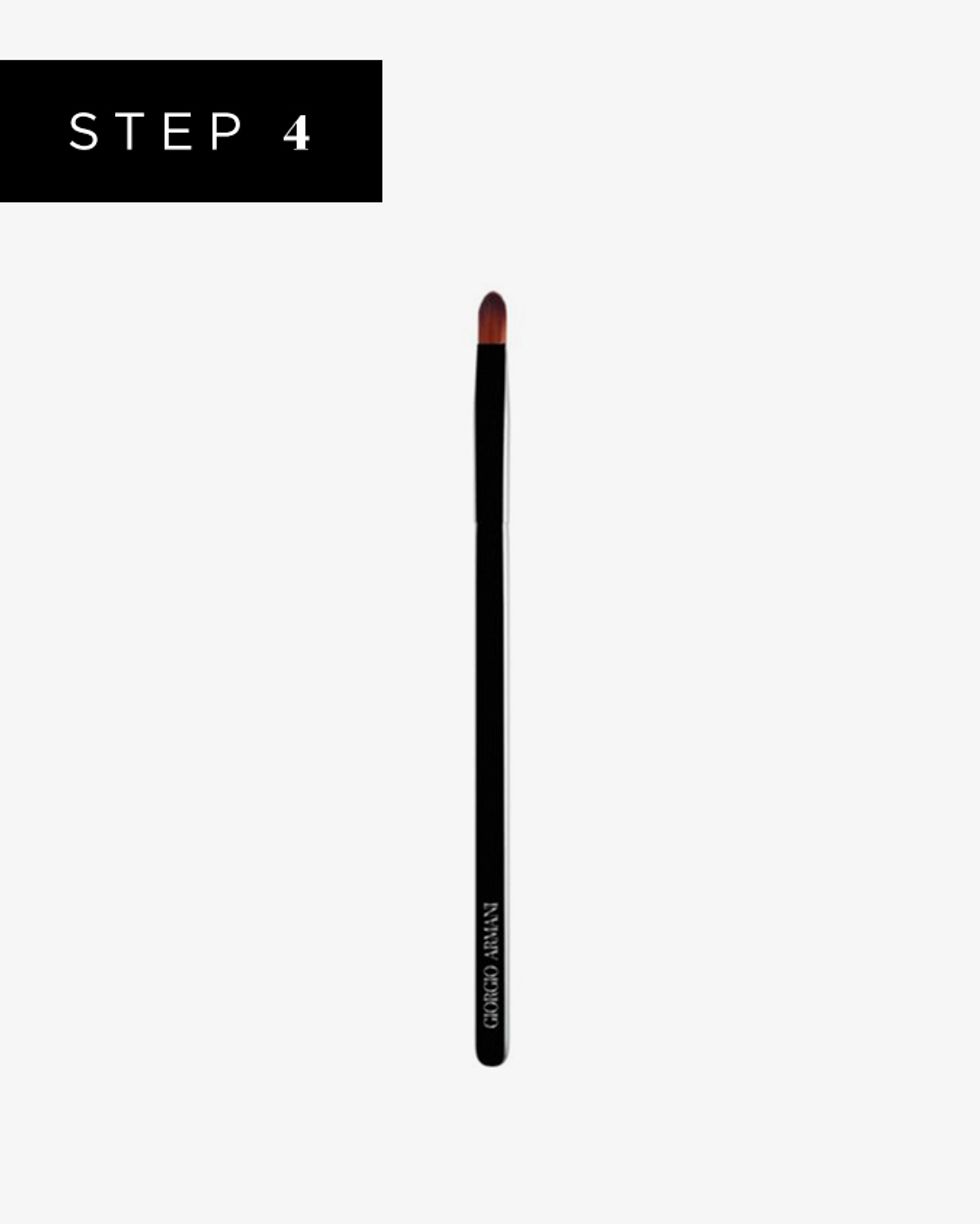 BLEND WITH A BRUSH
Remember that dome effect we mentioned above? Use a lip brush to carefully brush the three shades together. This will make for a seamless ombre transition between the shades (rather than a color block kind of look). It looks so. freaking. cool.
GIORGIO ARMANI MAESTRO LIP BRUSH
A flat lip brush in a small to medium (but not pencil-tip precise) size is your best best. Giorgio Armani brushes are built to last.
SHOP NOW