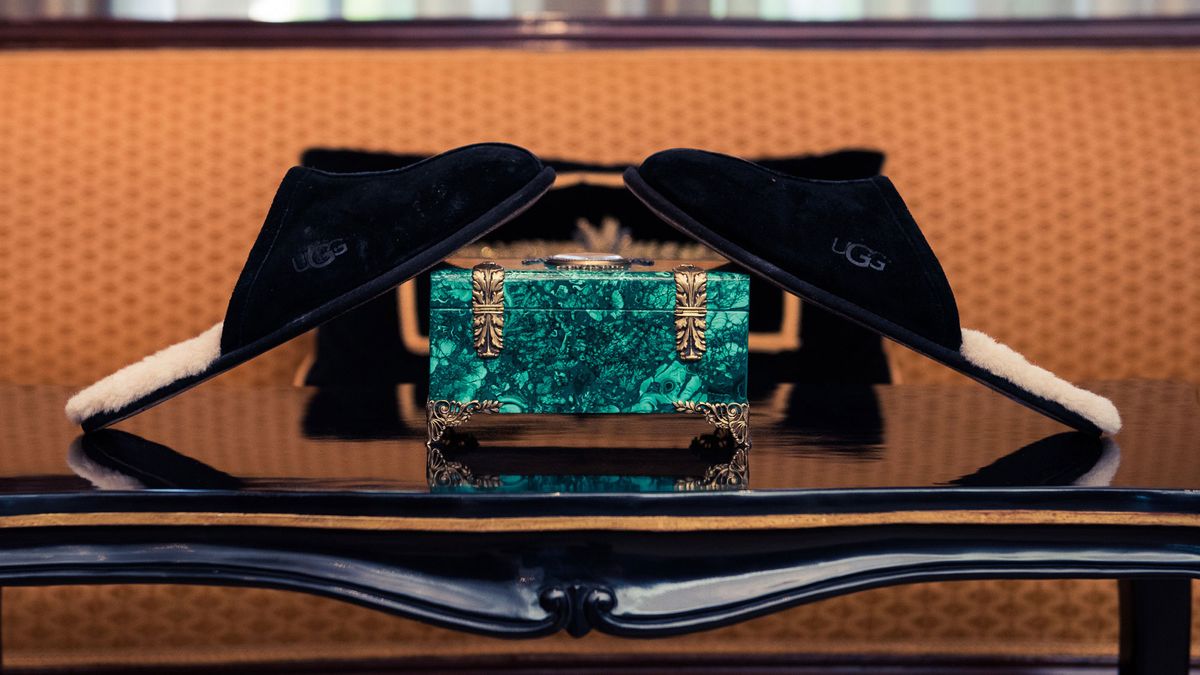 Fashion
Shop 15 Pieces Inspired by Miles Richie's R&B Royalty Wardrobe
Oversized jackets and silky separates are his everyday basics.
Coming from an incredibly fashionable family (his dad is Lionel Richie) meant there was no way that Miles Richie's closet could disappoint us. Having walked the runway for Philipp Plein during NYFW F/W 2018, Miles' burgeoning fashion career is only expanding his already stellar taste in clothes, shoes, and accessories. Seriously, the man knows how to rock the gold jewelry. We happily dug though his Los Angeles closet, uncovering seven-year-old sentimental Vans next to cozy velvet slippers and many, many jackets. If you, too, want to dress like you're R&B royalty (we certainly do), check out three of his most treasured styling tips below. 

 
---
1. Indulge in Silk-Satin Pieces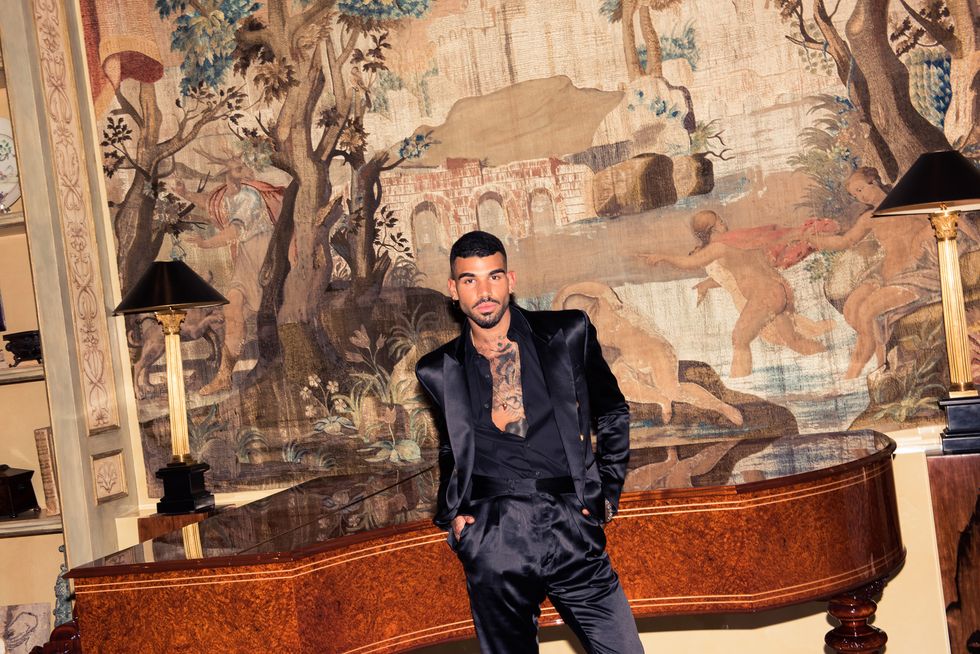 Not only is silk-satin deliciously comfortable, but it also screams "I am cool, calm, and sophisticated,
"
which, obviously, Richie is in spades. Whether you pair a silky blouse with casual denim or opt for a slinky evening look, you'll always appear polished.
2. Embrace Your Inner Goth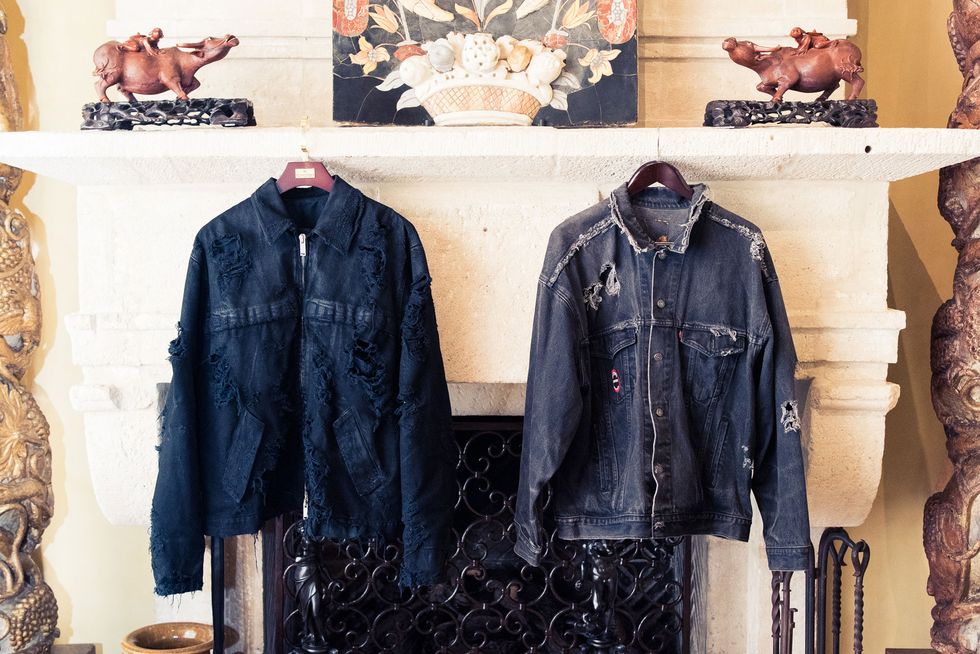 When we sat down with Miles, he told us his fashion inspiration was "Peaky Blinders with a mix of Run DMC vibes, mixed with a little gothic." To that point, invest in a quality black leather jacket—or even a structured varsity jacket—to reach that next level of cool.
3. Grab a Pair of Industrial Boots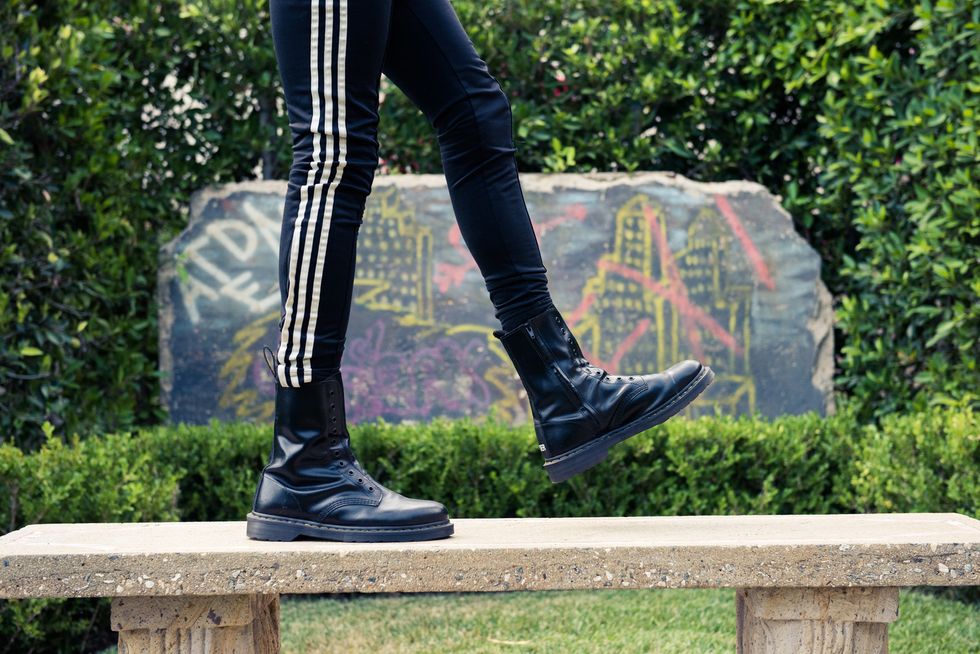 Another staple in Richie's closet are his black shit-kicker boots. While classic industrial boots are great for the upcoming snowstorms, they also definitely scream you mean business. Pair them with one of those silk dresses you picked up for a stylish contrast that
'
s perfect for day-to-night.