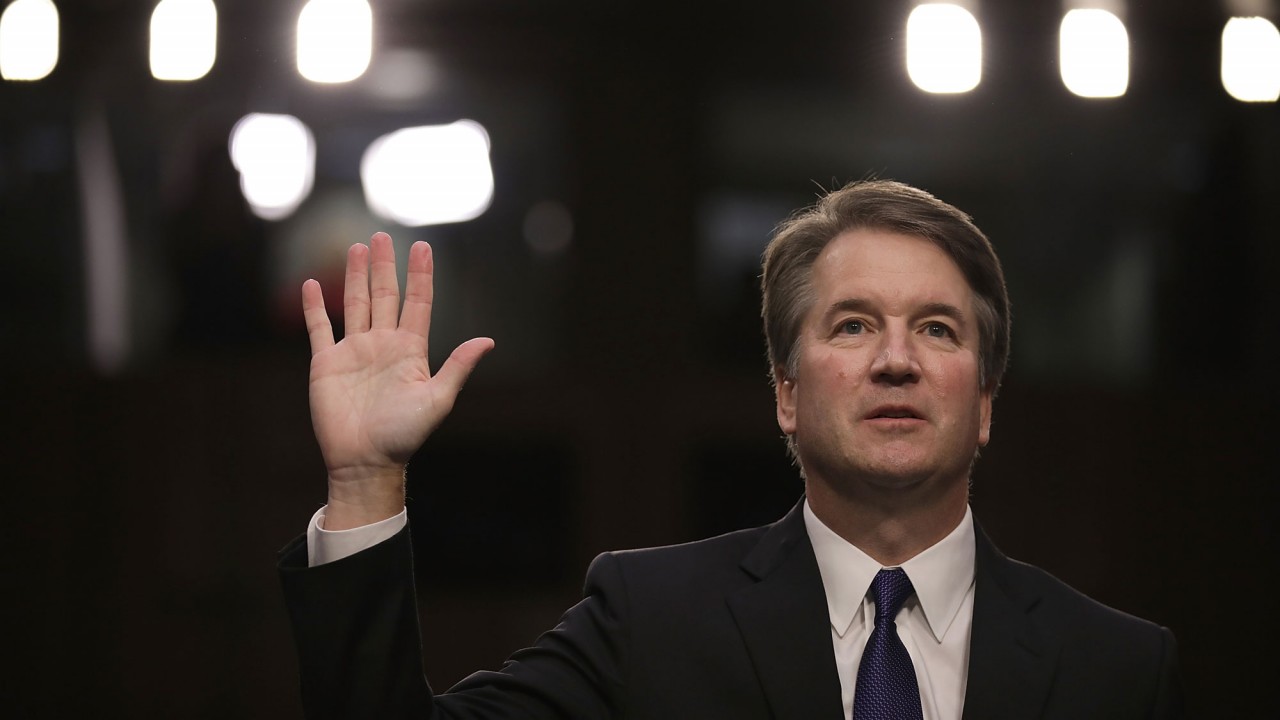 Brett Kavanaugh Will Testify About Alleged Sexual Assault & Other Big News This Week
Including Florida's red tide and Soon-Yi Previn's first interview.
Dr. Christine Blasey Ford, a research psychologist in Northern California, will testify about the alleged sexual assault from Supreme Court Justice nominee Brett Kavanaugh on Monday. He will also testify. Dr. Blasey says he attacked her in the eighties, when she and Kavanaugh were both in high school. Dr. Blasey will testify about the encounter she says happened in a private home in suburban Montgomery County, Maryland, when she says Kavanaugh and another teenage boy pushed her into a bedroom, held her down, and tried to remove her clothing. She was eventually able to escape, she said in a letter, but the incident has haunted her. Numerous pieces have come out about the allegations and reactions to them, including this one and this one.
Here's what else we're reading and thinking about this week:
Hurricane Florence
Hurricane Florence, later downgraded to a tropical storm and then a post-tropical cyclone, has killed at least 33 people so far. Though it has passed through the areas most devastated by the storm—the Carolinas and Virginia—its aftermath will be here for a while. The sun has shown its face again in North Carolina, but the governor said Tuesday that 16 rivers are at peak flood stage, and another three will hit that point today and tomorrow. The devastation and stories of loss have been heartbreaking, and there's plenty you can do to help.
The Red Tide in Florida
You may not want to plan a trip to Florida anytime soon. The state has declared a state of emergency as the most toxic red tide in over a decade has taken over the west coast, with thousands of dead marine animals washing up on beaches as a result of the algae takeover.
Soon-Yi Priven
Soon-Yi Priven broke her decades-long silence that she's held since she first got together with Woody Allen over 20 years ago—to set the record straight from her side. The story is especially fascinating against the backdrop of #MeToo. It should be noted that the writer and interviewer is a longtime friend of Allen's.
Photo: Getty
Want more stories like this?
Norma Bastidas Overcame a Lifetime of Sexual Abuse to Beat a World Triathlon Record
CBS News Anchor Norah O'Donnell on Broadcasting During a Trump Presidency
12 Truly Good Things That Have Happened Since Trump Was Elected