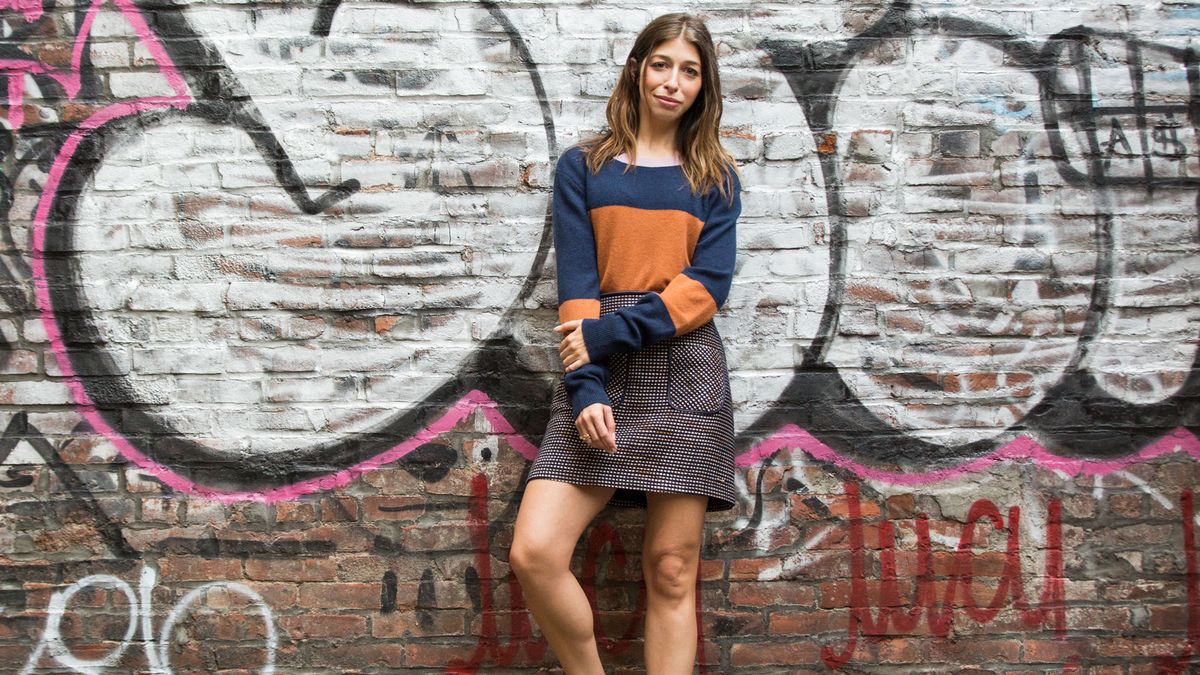 Fashion
How to Master Downtown Dressing
Coveteur EIC Stephanie Mark on the pieces she swears by for life in the concrete jungle & how Colour by Numbers is the best thing for her wardrobe. In Collaboration with Ted Baker.
Alec Kugler
Daniella Deutsch
We have all heard or read the words "day to night," "wardrobe essentials," and "transitional pieces" more than we care to count. However overused these phrases may be, they exist (and are used) for good reason. Because having wardrobe pieces you can count on to make you feel badass during a client pitch, cool and collected during the week, and cozy yet chic on the weekends, are essential. We get to feel like our best selves without even really having to think about it.

Sure, I know everyone's personal style and wardrobe is different, but I've found there are a few go-to wardrobe pieces and styling combinations that are on heavy rotation in my work and weekend wardrobe. And Ted Baker's entire new Colour by Numbers collection is based on that exact MO: a simple formula of key pieces that all work together in a myriad of combos. Easy dressing at its finest. Having these tools makes it easy to express my personal style and take on NYC.

 
---
Over the past couple of years, my go-to staple has been pairing a sweater with a mini skirt, especially as the seasons change. I have a plethora of patterned skirts in my wardrobe that I pair with solid t-shirts in the summer, and color-block knits in the fall. I wear the combo everywhere from the office to dinner on the weekends. It also gives me major French girl vibes, so I'm sold on that alone.
As mentioned above, living in NYC means spending a lot of time outside. To me, this means that most of the time my coat is just as much my outfit as the look I have on underneath. A good coat makes me feel stylish and sophisticated with minimal effort. When going to a client meeting, I usually pair a bold coat with a low (aka walkable and comfortable) heel for maximum sophistication when I walk into their office. Since my coat acts as the statement piece of my outfit, I usually pair it with a monochrome look or jumpsuit underneath.
I was (and sometimes still am) the number one offender of spending the majority of the weekend in my gym clothes. As a personal project, I am trying to look more put-together on the weekends when I am out having brunch or shopping. The goal of this is to look more polished and give me the ability to stay out all day without having to go home to change if I have a dinner, with putting in the same amount of effort it takes to throw on a pair of leggings and a t-shirt. To achieve this look, I rely on pairing a pair of either printed or perfectly tailored pants with a cozy sweater. This way I am still super comfortable as I make my way around the city on the weekend and I don't have to worry about wearing inappropriate clothing to a meal or into stores.