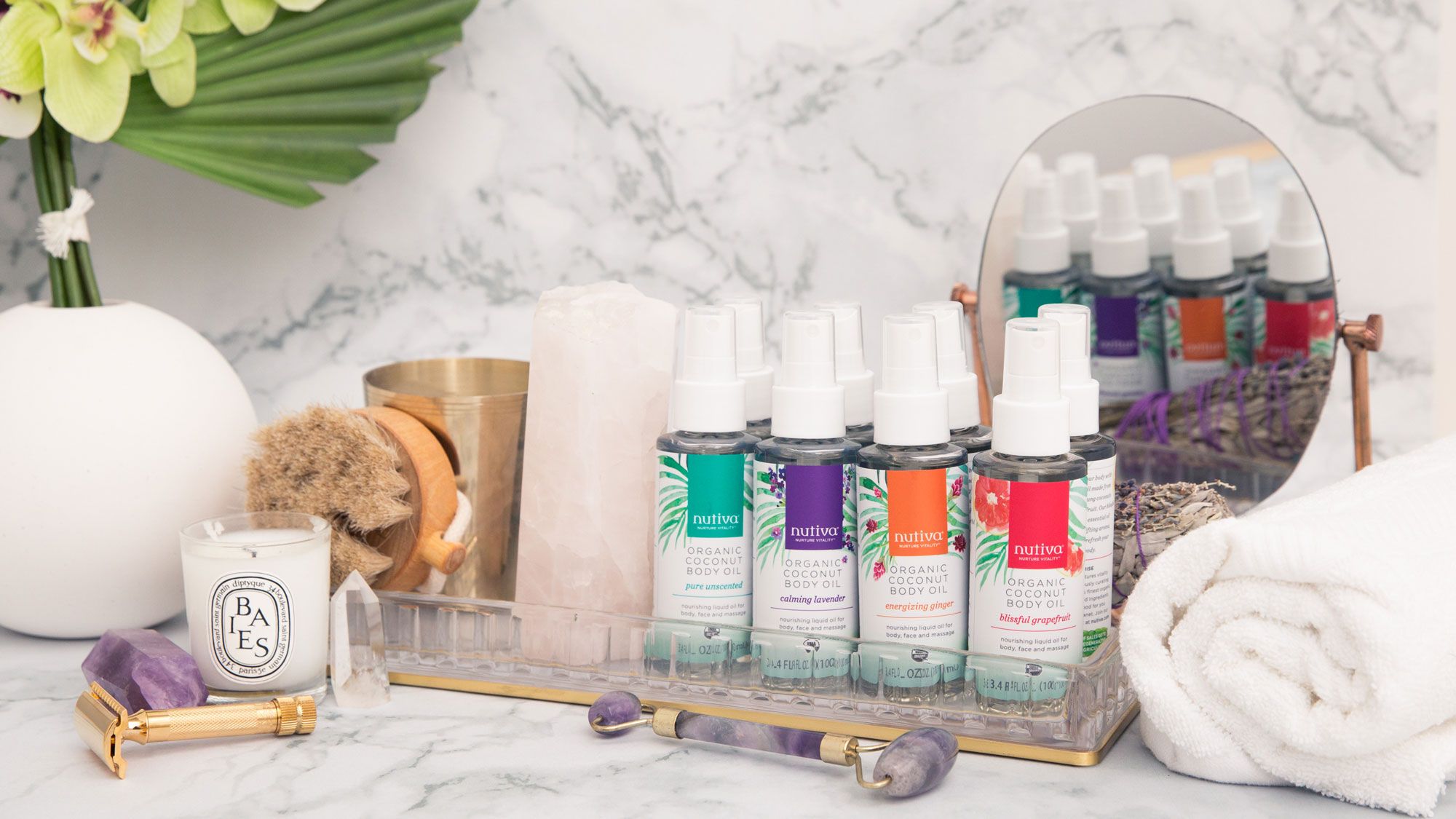 Skin
Coconut oil is exactly as magical as they say it is. In collaboration with Nutiva.
Alec Kugler
Coconut oil is one of those mythical natural beauty ingredients that users claim does *everything.* And I, as longtime beauty editor, am here to tell you that this claim is nothing but...100 percent true. It really does do everything: moisturize skin, condition hair, remove makeup, hydrate lips, work as a shaving oil, etc., which is why I'm glad that my favorite coconut oil for the kitchen,
Nutiva
, now makes four spray
Organic Coconut Body Oils
—three with essential oils, one unscented—that I can easily store in my bathroom and beauty cabinet at home. For my Sunday spa routine, when I'm pampering my hair and skin from head-to-toe for an hour or so, I love that one product can basically do everything I need.
Each formula is not only USDA organic, but has just two ingredients: coconut oil and the essential oils for scent (or just one ingredient, in the case of the unscented version). I particularly like this aspect since I'm essentially coating my entire body—hair and skin—in product. The formula also stays "liquidy" and doesn't solidify in cool temperatures, making it easy to use. Here's my full Sunday spa routine using just one product for the whole shebang.
---