Studio Visit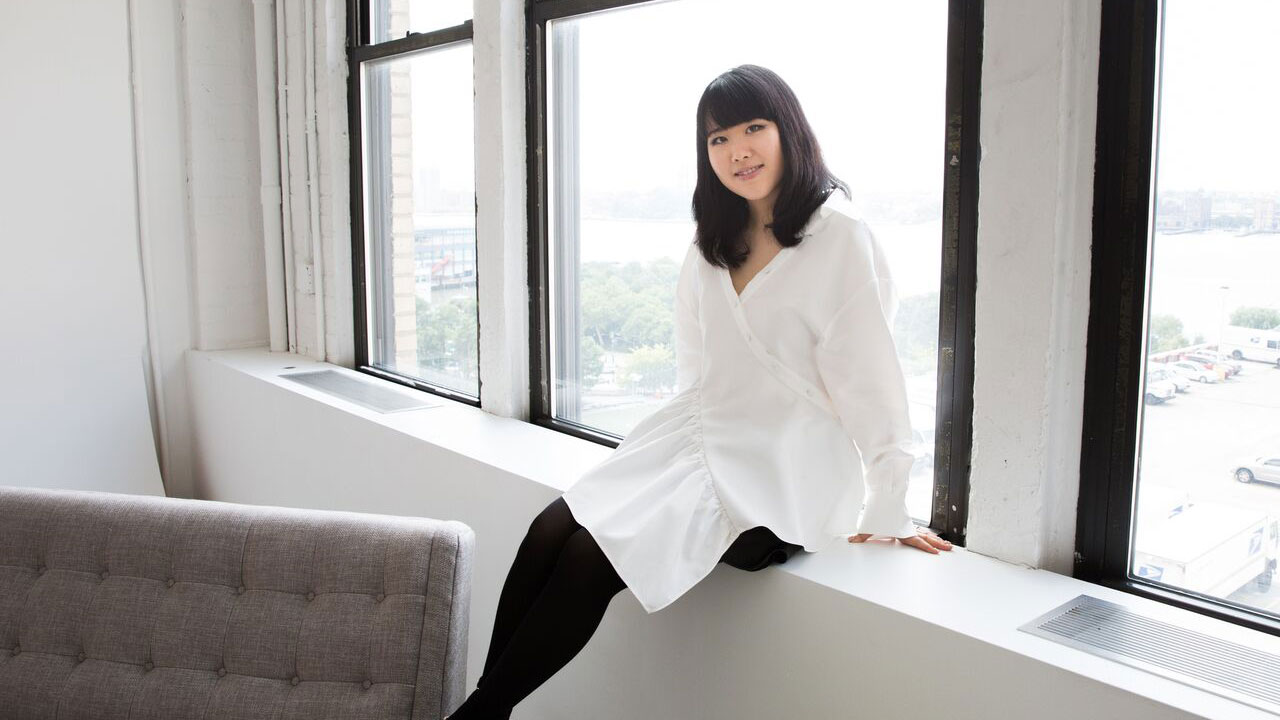 How Emerging Label ADEAM Became a Fashion Week Favorite
Japanese designer Hanako Maeda is *definitely* one to watch.
We're currently in the midst of the New York Fashion Week Spring 2019 season, but let's rewind for a moment to Fall 2018 collections presented back in February. On a cold overcast day, the ADEAM show at The Beekman Hotel was a bright sport. For starters, hors d'oeuvres were being served along with champagne and hot apple cider (food is always a nice touch). Then, of course, were the clothes—silk bias cut dresses, a stunning houndstooth overcoat, and fluid wide-leg pants—which were a nod to Japanese women of the 1920s, many of whom celebrated newly-found financial and social independence through fashion. What also stood out though, was a very chic and noticeably impressed couple sitting front row, the parents of ADEAM designer Hanako Maeda.
"My family is in the fashion business in Japan," Madea told us during a recent visit to her studio in Chelsea. "My mother is the designer and my father is on the business side, and they've had their brand for forty years now. Growing up I would go to factories with them and go to my mother's atelier when she couldn't find a babysitter [laughs]. That really nurtured my passion."
Born in Tokyo, Maeda was brought up between there and NYC and studied art history at Columbia University before launching her label in 2013. Whereas Fall 2018 was inspired by an era nearly a decade in the past, Spring 2019, which Maeda showed yesterday in the space that once housed legendary Manhattan nightclub The Tunnel, was a homage to a more recent time."
"For spring I was really inspired by nightclub disco culture," she said. "Nightclubs and discos in the '80s and early-'90s were a place for people to really dress us and express their identity through fashion. They were also a place where people from different walks of life and different and ethnicities and cultures came together and mingled and created a new culture. I feel like that's something that needs to be celebrated more."
Ahead, a look at the ADEAM Spring 2019 collection as it was in progress, the standout fall pieces you can shop now, and Maeda on the early stages of her brand, dressing Anne Hathaway, and that time she interned at Vogue.