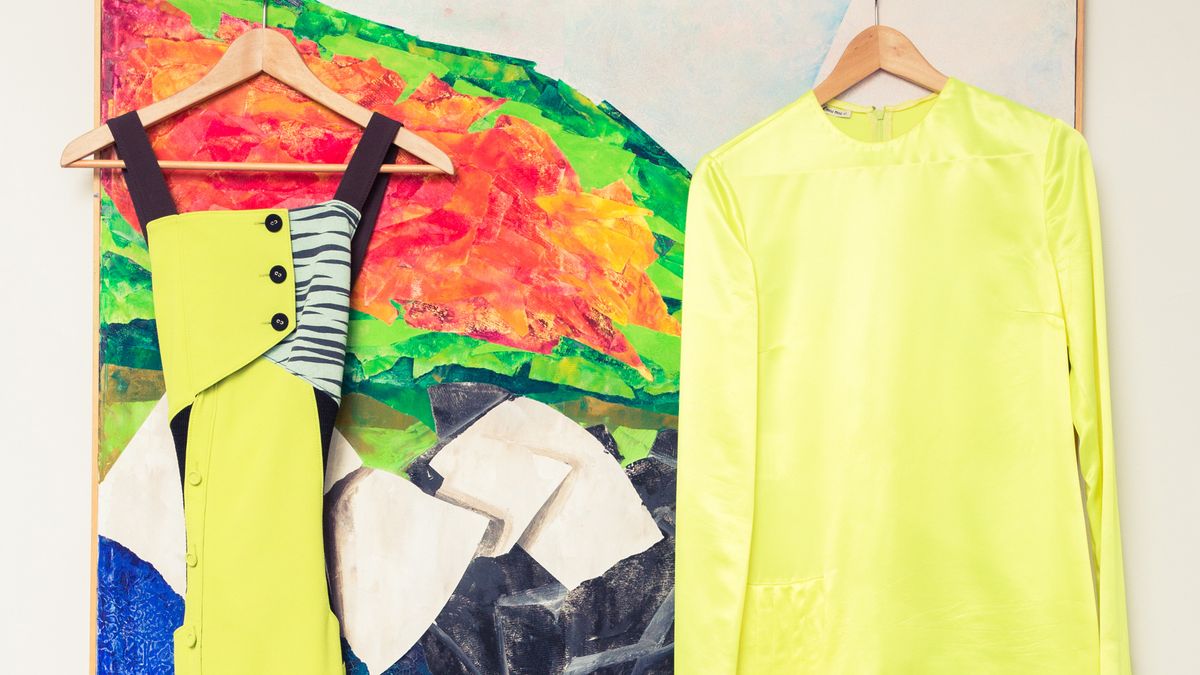 Trends
Slime Green Has Taken Over the Fashion World
Everyone from Kim K to Blake Lively is wearing it.
Ask anyone who knows me—or follows me on
Instagram
—what my biggest obsession is right now, and they'll all tell you the same thing: slime. Specifically anything from shoes to nail polish that's lime, neon, or deliciously slime-y green. I can't tell you how or why the shade crept into my consciousness, making me stop in the middle of a crosswalk to photograph a spray-painted metal chair, or ask complete strangers on the train if I can document their
gorgeous dye job
. My love runs deep, as exemplified by my childhood bedroom, decked out in lime green carpet
and
paint. It was glorious.
Perhaps this is manifesting from a certain
nostalgia for the '90s
, when
Figure It Out
and
Guts
dominated the Nickelodeon airways with their sudden slime attacks, and a lunatic wasn't living in the White House. Maybe it's because some of my
favorite brands
are producing dozens of varieties of lime sandals, boots, and sweaters, and seeing them on my IG feed makes my heart go mushy. Or how when you're wearing an eye-watering neon t-shirt, it's like a giant billboard to the world that says, 'I couldn't give less of a fuck what you think' (seriously, look at
Kim K's face
. and hair). It's probably a combination of all three. Regardless, slime is in, and I couldn't be happier about it.
In order to make you believe in my slime propaganda (
#slimewatch2k18
), I've rounded up the absolute best pieces of fashion and beauty that will make all your slime dreams come true. Check them out below!
---
Tops
Bottoms
Dresses
Swim
Shoes
Accessories
Beauty