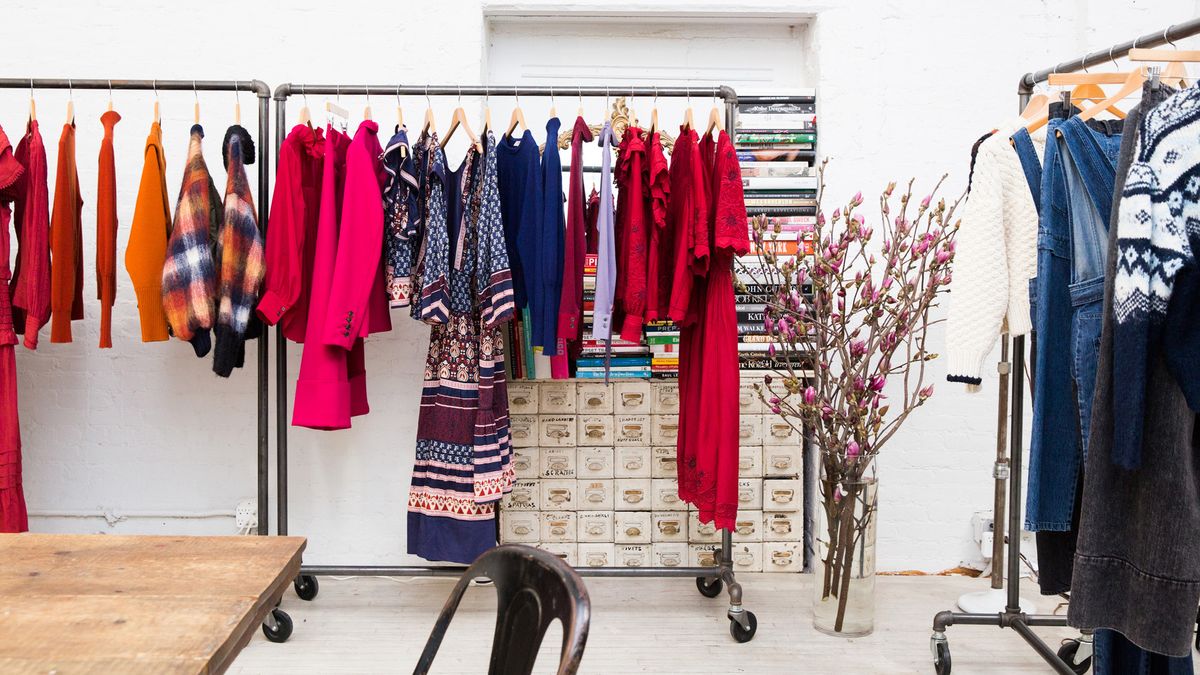 Designers
You're going to love what Sea founders Sean Monahan and Monica Paolini have done with the place.
Alec Kugler
Designers Sean Monahan and Monica Paolini work out of an old factory on NYC's Canal Street that was once used to grow marijuana. One could argue that their brand,
Sea
, known for sweet dresses and billowy tops, doesn't "fit in" in a neighborhood known for designer knockoffs, kitschy souvenirs, and more recently,
streetwear
. But part of the beauty of NYC fashion is that it makes sense wherever it's planted. Would Sea work to browse
Stadium Goods
? Absolutely—just as it would on a European vacay, or for drinks with friends, or for a birthday party… You get it.
In the coming months, Monahan and Paolini are opening up a store in the same building as their studio on Canal Street and also developing a line of shoes. And they're not just betting on the appeal of their feminine frills, having recently expanded to '80s suiting, bomber jackets, acid wash jeans, and lace turtlenecks, to name a few new offerings. Nothing is off-limits, which is perhaps why they count Brie Larson and Alicia Vikander (and us) among fans.
Below, Paolini shares the story behind their Canal Street space, her and Monahan's favorite thing about NYC dressing, and the shopping trip that kicks off each collection.
---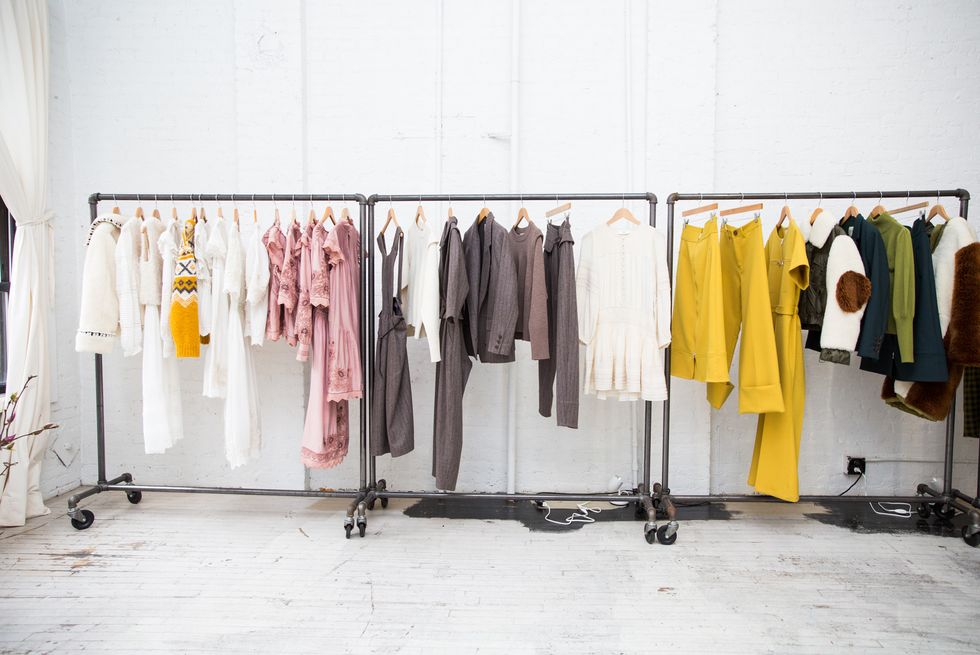 Where did the name Sea come from?

"Sean came up with the name Sea. He loves the sea, but really he's just lazy. One night he was 'helping' me with the lineup for a fashion show at Betsey Johnson and at 4:00 AM lost interest and began typing his name in oversized letters on a corkboard. Before he finished he went to the kitchen for a coffee and came back and saw 'Sea,' and that was the beginning of Sea."

How did you find your studio space in Chinatown?

"We were both living on Sullivan Street in Soho, and in 2006 Sean felt like it was time to find a new place to live and that could house Sea. He searched for a bit and ended up coming across an agent in Chinatown that had space that had been vacant for a year and a half and was a marijuana factory in its prior life. It had no windows, just large fans for ventilation, and had been completely destroyed when it was searched. But Sean loved how it felt and thought the raw space might be special, so he took it and got a crew to move everything and paint it white. We put in windows, and that was the beginning. We lived together for several years here, and it was constant work. A lot of fighting, but also a lot of fun."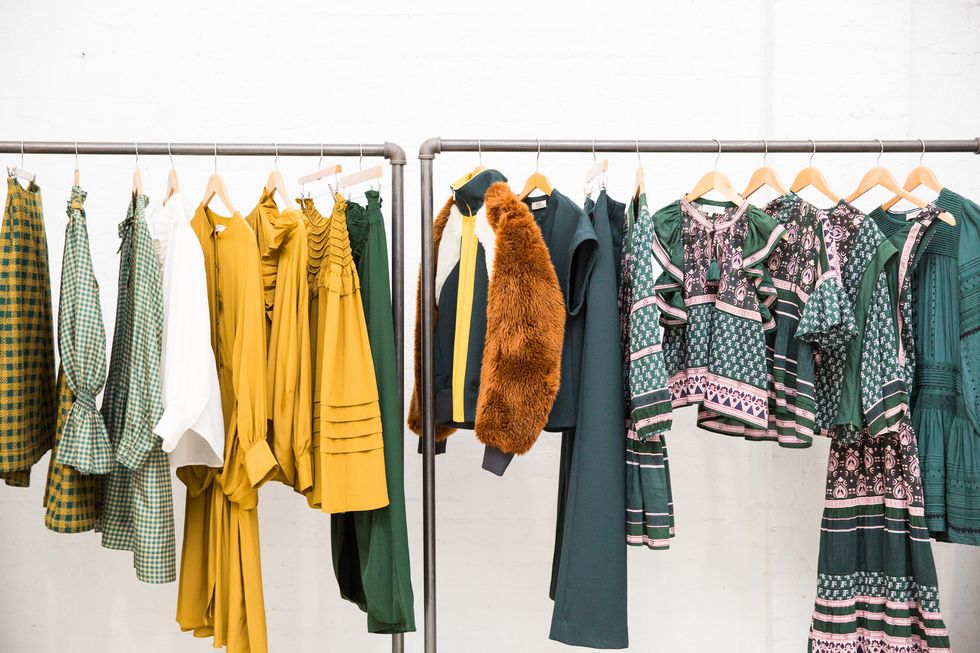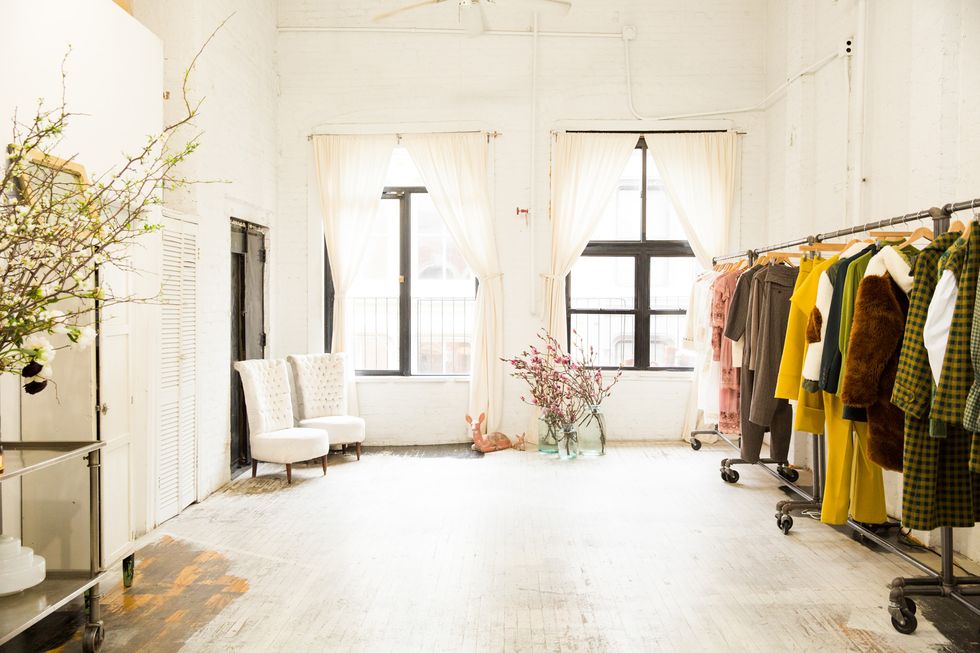 What about New York inspires you the most?

"The women in New York express a freedom and strength in the way they dress and carry themselves. We see that every day, and it influences the way we work. We try to develop pieces that women can use as tools to express themselves rather than overwhelm or label who they are."

Where does the inspiration from each collection come from?

"Each season I start out with a shopping trip to the flea markets and vintage shops in Paris to find embroidered and other random treasures to be inspired by. I love to begin with lace trims and cotton eyelets—that is a staple of the collection, and I enjoy the challenge of developing an embroidery into modern pieces that our girl will be newly excited by. Sean pushes more modern and will look for new fabrics and colors to develop our sportswear groups."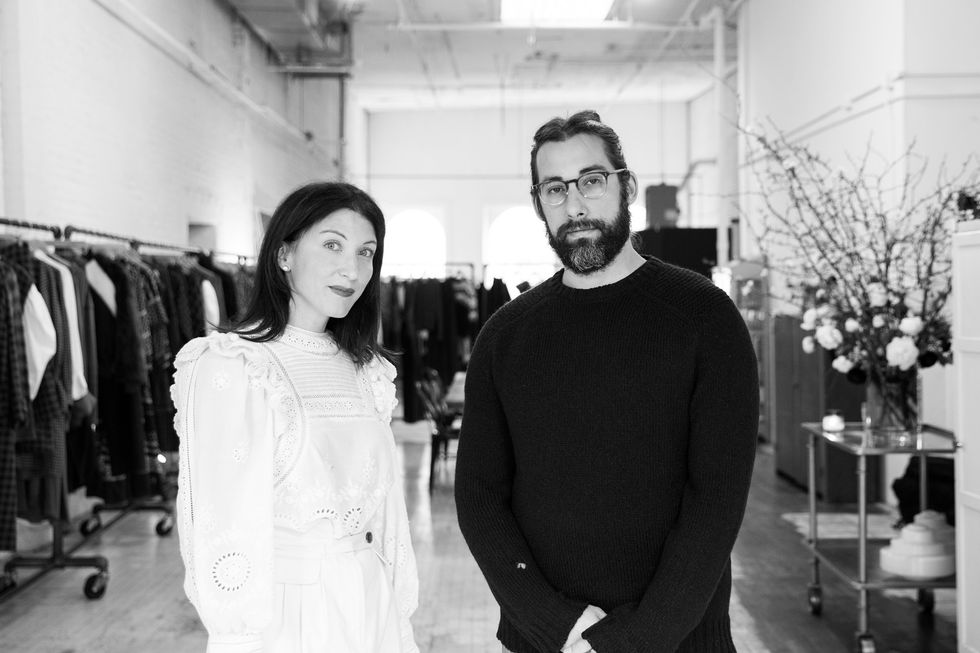 There are so many brands out there. How do you differentiate yourselves from them?
"Sea is truly born out of our friendship. As I mentioned, I bend more towards its vintage-feeling pieces, and Sean leans perhaps to more modern, clean styles. We've come to recognize that it's our shared voice that bonds us to our customer—which is something we cherish. It's like a little community, a small way to connect to the world. And I think because we found that we don't get caught up with what's happening outside our world and keep in our own space–building and exploring Sea."
What's the best way to style a frilly top?
"Always with a high-waisted vintage jean. Or a ruffle-y dress with sneakers to make it less prissy and more tomboy-ish."
If you could choose a movie that defines the brand, which would it be?
"
Stealing Beauty
with Liv Tyler, 1996, or
La Piscine
with Jane Birkin and Romy Schneider, 1969."
Want more stories like this?
New Label Hiraeth Enters the Vegan Fashion Fold
The British Brand Making Charm Necklaces Cool Again
9 Indie Swimwear Brands You Need to Know Before Summer Ends