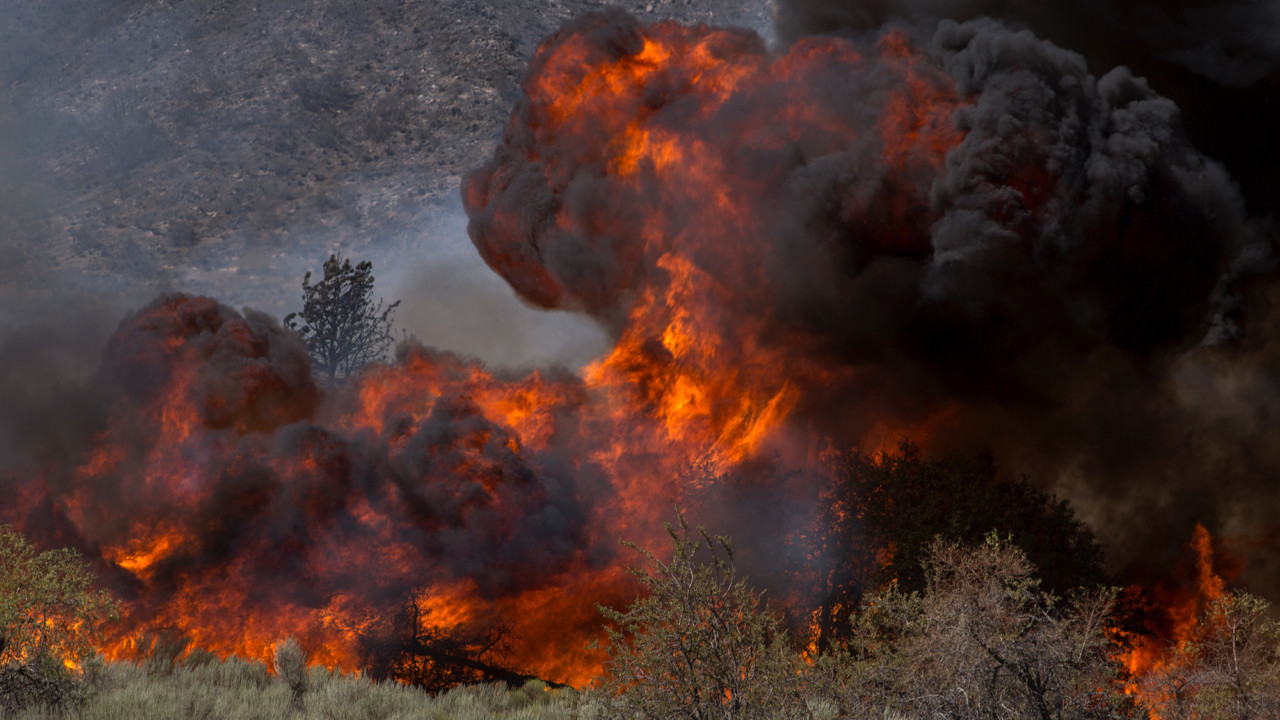 California Wildfires Continue to Devastate the Region
You don't have to feel powerless—there's plenty you can do to help.
Last fall while at a writing residency, I stayed up late one night with a few others, helping a woman plan what to have her husband pack in case the wildfire reached their home. They lived north of San Francisco, and the wildfires nearby were threatening to rage through the night and engulf their home. It was sobering work: A few of us, near a television broadcasting live updates, thinking about what to save.
It's been almost a year since then, and if we thought things were bad last year, they've only grown worse. One million acres have been torched this year in California alone, which is more than twice last year's total. My Californian friend was spared—the fire changed course overnight—but many have not been so lucky. The Mendocino Complex Fire, burning as we speak near the location of last year's wine country fires, is the largest in state history. More than 400,000 acres have burned in the fire, which is technically two fires burning near each other.
The Mendocino Complex Fire may be the biggest, but it's not the only wildfire in California currently. Carr Fire has finally stopped growing, but the images of its destruction are sobering. Holy Fire in Cleveland National Forest torched thousands of acres this month, leading to a state of emergency.
It should go without saying, but it is devastating to lose your home to a fire. If you have homeowners' insurance, that's a start, but the trauma of losing a home in this manner is something that usually takes a long time to process.
If you want to help, there's plenty to be done. Donate to the Wildland Firefighter Association, the Federal Wildland Fire Services Association, or the Firefighters Charitable Foundation, all working to support the firefighters who are out there combating the blaze. Local news organizations have gathered excellent guides to help the people affected by fire.
As more and more people are displaced, you can find verified GoFundMe campaigns to benefit those who have lost their home—or worse. There are pages for the Mendocino Complex Fire, the Carr Fire, and the Holy Fire, as well as those affected by the many fires across Southern California. When in doubt, even $20 to the California Community Foundation's Wildfire Relief Fund helps. Forgo a latte four times this month, and you can make an important difference.
Photo: Getty
Want more stories like this?
7 Secrets I Learned Making $11 Million for Charity
Over Plastic Straws? There's a Luxury Solution to That
Jewelry Designer Waris Ahluwalia on Why Philanthropy is Part of Wellness