New Label Hiraeth Enters the Vegan Fashion Fold
Founders Rooney Mara, Sara Schloat, and Chrys Wong take a stand against leather, silk, fur, and wool.
Designers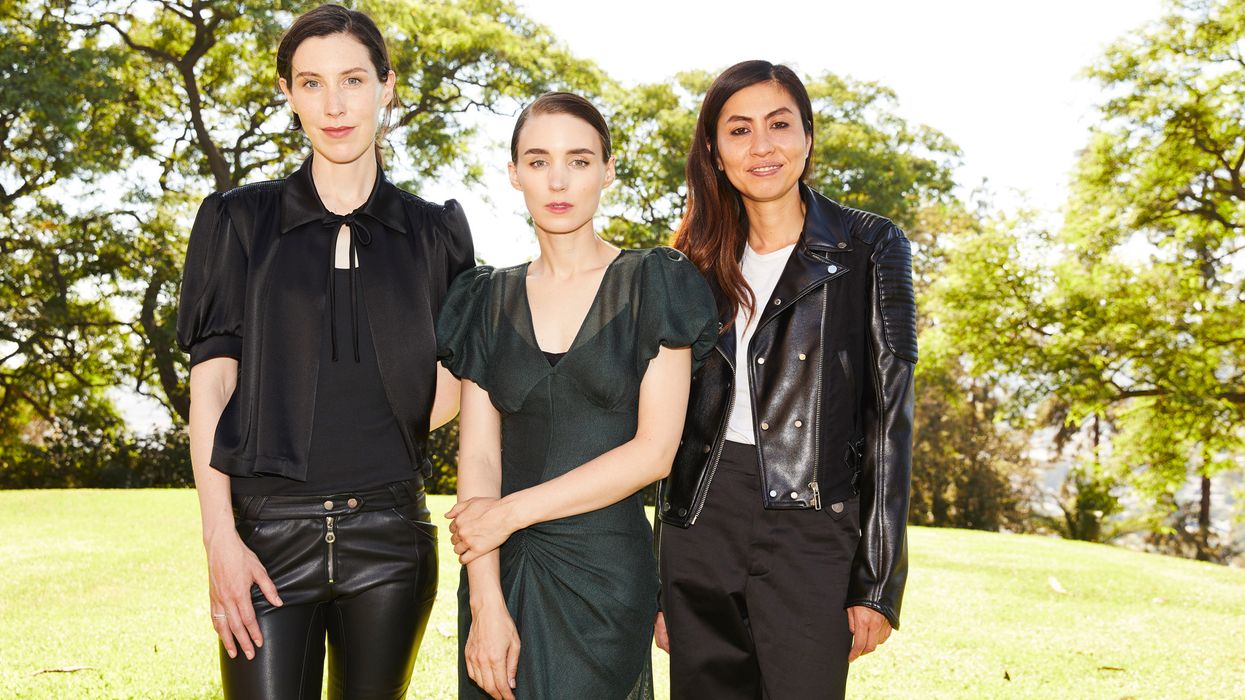 Rooney Mara isn't your average vegan. Not only does the actress avoid animal products in her diet, but she also avoids them in her wardrobe. It's a transition Mara, who calls herself "an ethical vegan," began back in 2011.
"I've been a vegetarian on and off since I was nine… On and off only because my parents told me I was a picky eater and wouldn't always let me," Mara remembers. "Then, about seven years ago, someone sent me this horrible undercover video of a pig, which led me to another horrible video and another horrible video. I went down the YouTube rabbit hole."
Mara has pursued a
vegan diet
ever since—something that becomes easier every year, especially in a place like L.A. But cutting animal products out of her clothes, bags, and shoes? That proved far more difficult. 
---
"Wool is the silent killer. It creeps into everything," Mara continues. "But [losing] leather was the hardest part. It's in so many things—every shoe, every bag, all your cool jackets. I used to have so many cool jackets."
She eventually came to realize that if she wanted vegan versions of high-end fashion, then she would have to make them herself. Enter
HIRAETH
, a line of clothing and accessories that Mara launched in February with childhood friend Sara Schloat and longtime Barneys employee Chrys Wong.
"The problem is, there aren't that many animal-free fabrics that are considered high-end," Schloat says. "Everything is either leather, silk, wool, or fur. And even when you think you've found something, it might have animal by-product in the dye or in the glue… You really have to do your research. There's a lot of homework that goes into ensuring every component is animal-free."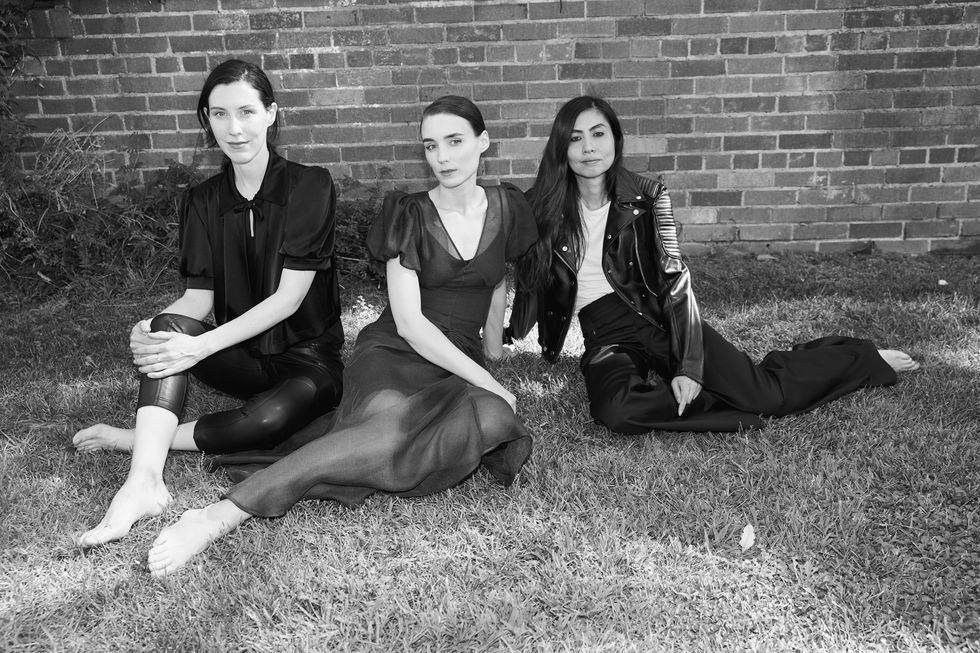 The HIRAETH team spent months interviewing mills before settling on alternative fabrics from Italy, France, Japan, and the United Kingdom. Each piece is then made in downtown L.A., where they can keep a close eye on production.

"We try to work directly with family-run businesses that have been around awhile," Wong says. "When you cut out the middleman and go straight to the source—when you know the people—the whole process is a lot more transparent."

Since its launch, HIRAETH has received support from fashion mags and a growing number of fans. The line includes everything from a corduroy suit to leather trousers to a killer pair of motorcycle boots, which Mara says are her favorite product.


"A great pair of boots is what I was missing the most," Mara says. "When we first set out to make them, people told us, 'No. You can't make that boot faux. You can't have that look. You can't have that sole.' There was a lot of resistance."
But the HIRAETH team believes that resistance will diminish over time. They've noticed that younger generations care less about whether a coat is cashmere and more about whether it's supple and soft. They are interested in a product's origins and open to seeking alternatives.
"Our goal is to introduce another high-quality option, whether you're looking for animal-free products or not," Mara finishes. "You don't have to be vegan to wear our stuff. We really want the clothes to stand on their own. And then, hopefully, we can introduce people [to vegan clothes] who had never really thought about that before."
Want more stories like this?
9 Places to Find Great Fashion in Seattle
How to Style the Season's Next Big Fashion Trend
21 Danish Brands to Know—and Shop—Right Now