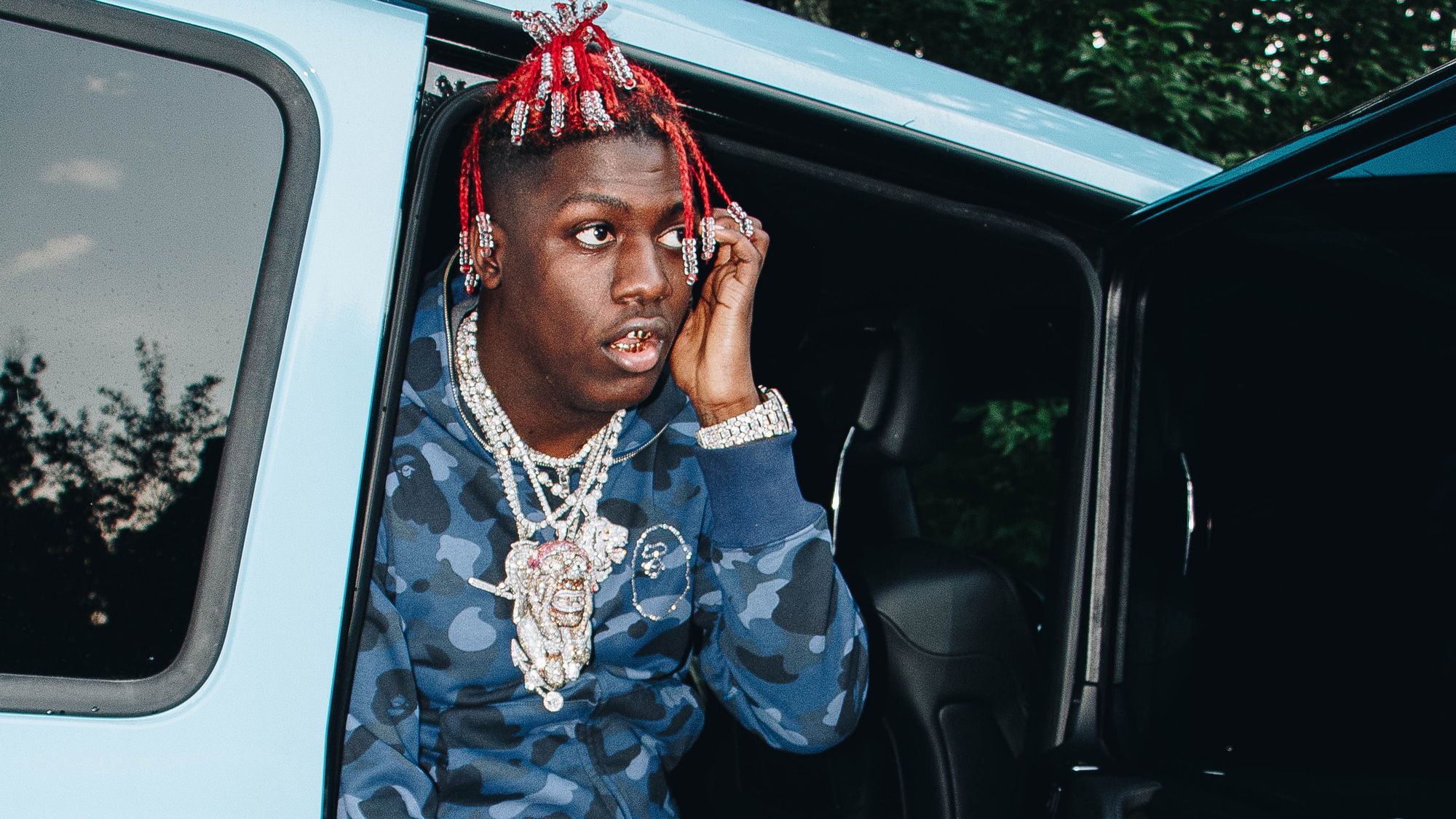 Celebrity
Plus some other goods from his closet, like Gosha Rubchinskiy sweatpants and Raf Simons hoodies.
Lil Yachty isn't here to follow trends, or rules for that matter, especially when it comes to fashion. "When I get dressed, I really like to do the opposite of whatever the thing I'm getting dressed for is," he tells Grailed. "I just went to this casino-themed birthday party. The dress code was dress-up attire, so I wore gold shorts and vintage, bootleg Chinese Jordan 1s. I didn't dress up because I knew everybody was going be extra." And that, ladies and gentlemen, is how you know that the
Atlanta-born rapper
has a closet that's
worth rummaging around in
.
Yachty
 is here to share his sartorial extravagancies and has teamed up with
Grailed
 to sell off his 
entire
Supreme
collection.
Every. single. piece
. And if you're not
the Supreme type
, fret not, there will be a whole lot more to choose from. Think Gosha Rubchinskiy sweatpants, Yeezy and Saint Laurent crewnecks, Margiela x Converse, Raf Simons hoodies,
Gucci
leather pants—honestly, we could go on and on, but you should probably just check it out for yourself next week. In the meantime, get a little more familiar with Yachty's style and his shopping habits c/o of Grailed.
---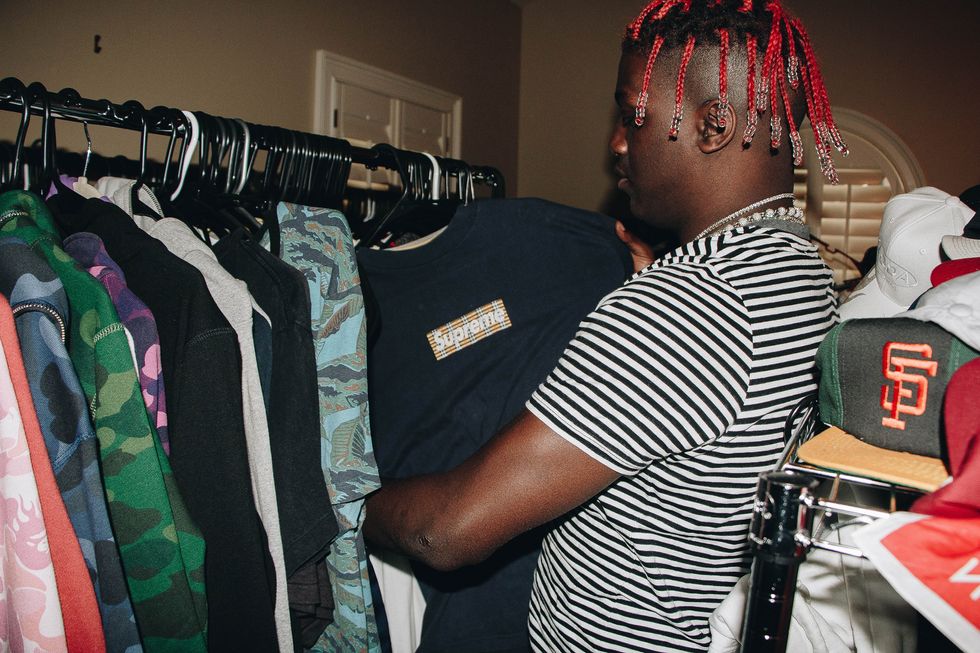 Photo: Courtesy of Grailed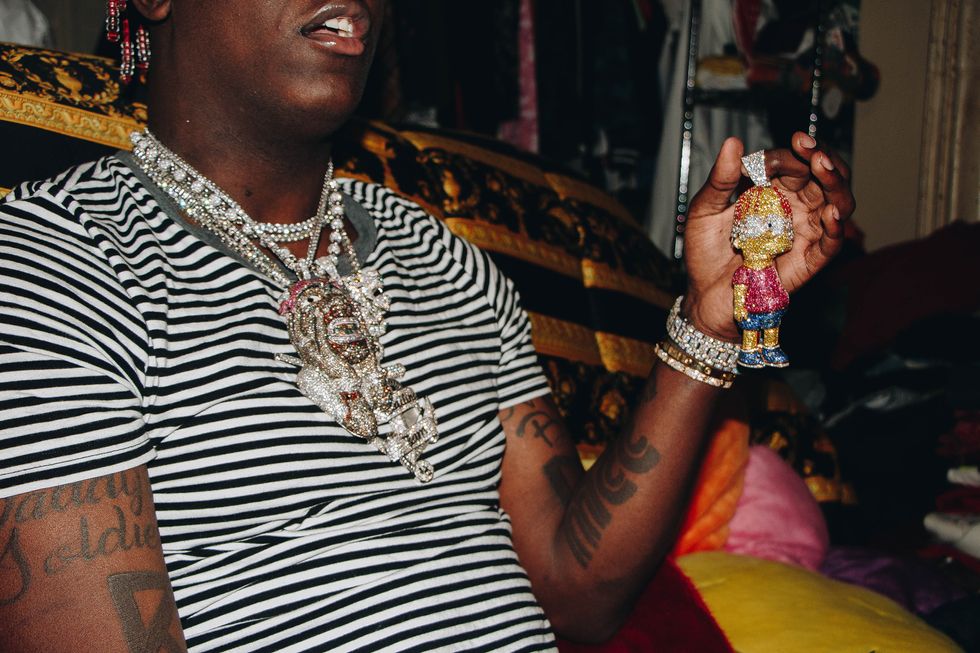 Photo: Courtesy of Grailed
His take on personal style:
"I think it's all about individuality. There's always that one out of the bunch that's just destined to be different. I had red hair in 11th grade. There's always someone who dares to be different, like
André 3000
, Young Thug, and myself. I remember people used to laugh at my hair. You got the people who follow the trend, and then you have the trendsetter. Regardless of everything else going on, they do what they want. I never dressed to impress anybody. I'm flashy, but I don't wear anything in the hope someone else likes it. I wear what I want to wear because I just like to wear it."
He isn't new to the fashion game:
"Back in the day, I had to help my mom pay bills. I don't worry about clothes. I used to thrift a lot. I had it down to a science. Back when I had the energy and patience and I could drive, me and my homeboys would get in the car and drive all around Georgia to different thrift stores. I used to have like $20 or $30 and come home with trash bags with all types of vintage tees and flannels and just put it together. That was when you had to use your mind to look fly because you couldn't afford the fly stuff. I think that's why I buy so much shit now because I never could."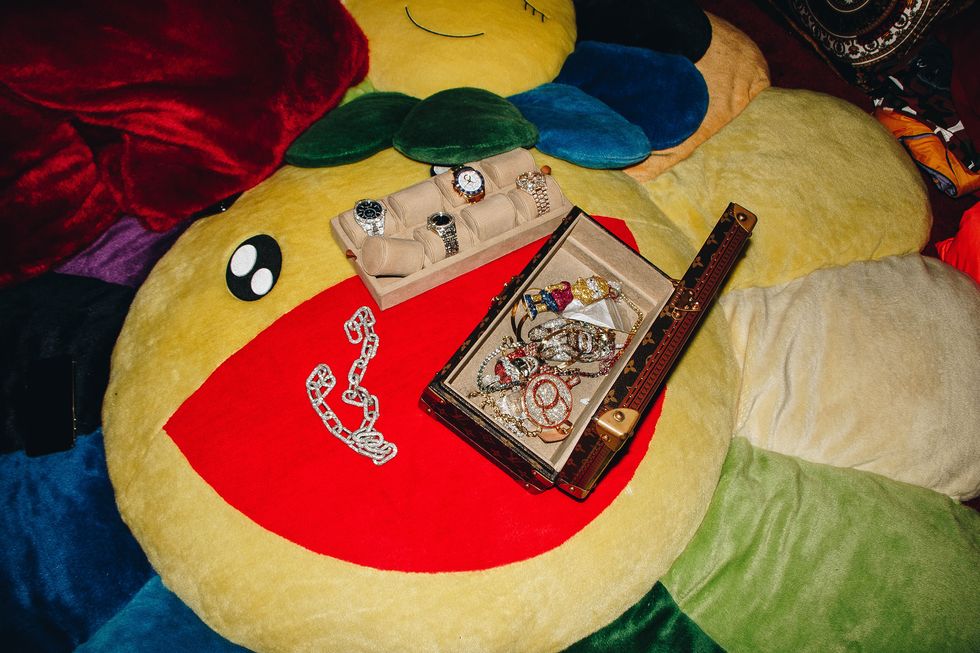 Photo: Courtesy of Grailed
Photo: Courtesy of Grailed
He pretty much buys whatever he wants:
"I'm more of a
if I see it and I like it, then I get it
type. I don't do all of the research and go deep into it and shit. I just kind of buy what I like because I never could. If I see it and it's 10 racks, 15 racks, 20 racks, I will buy it."
Wherever he wants:
"Anywhere I go, I try and search for the local stuff because there is something special everywhere. You can't say all the swagger is in L.A., all the swagger is in New York, or all the swagger is Japan."
And counts Pharrell as one of his style icons:
"I'm watching
Pharrell
. When he had the iced-out golden key chain, that shit was crazy. Made me get one. I had to get an iced-out key chain, too."
Photos: Courtesy of Grailed
Want more stories like this?
What *Really* Happens at a Lil Yachty Party
Inside Supreme's Former Brand Director's Closet
Inside Rapper Kodie Shane's Rick Owens-Filled Closet