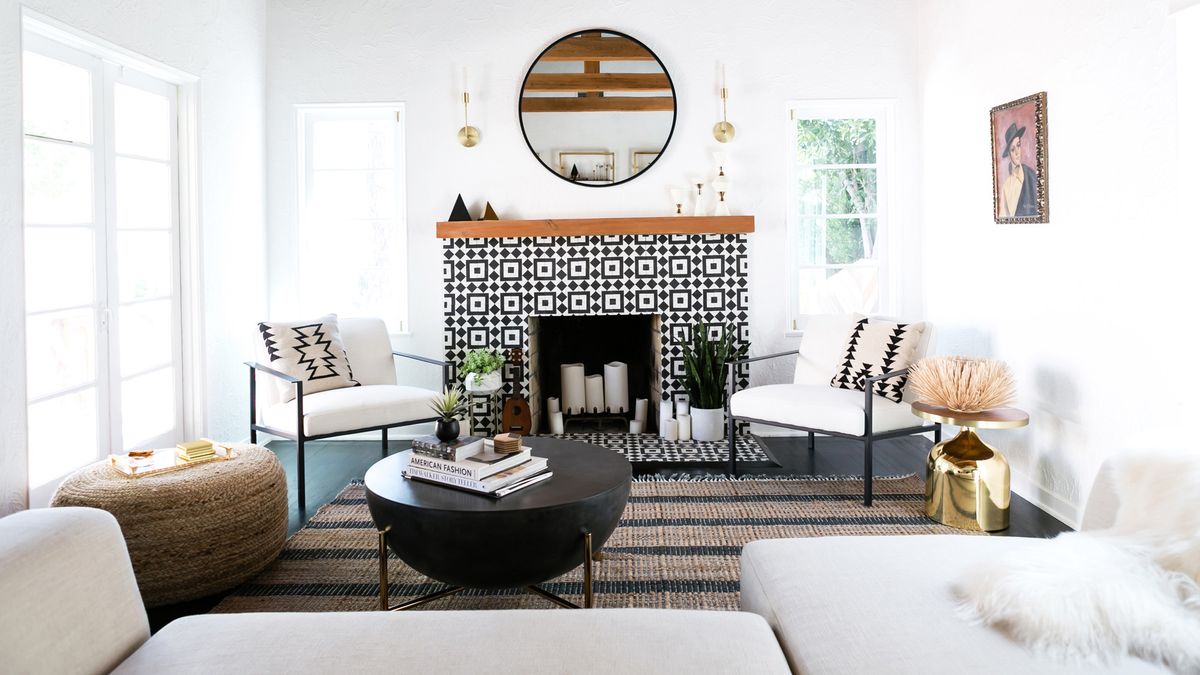 Interiors
Inside an Entrepreneur's Bohemian 1920s L.A. Home
Create & Cultivate founder Jaclyn Johnson is a master of the subtle color pop.
Buying your
first home
is a notoriously painful process, especially in a high-demand market like L.A.
Jaclyn Johnson
, the founder of the online platform and offline conference series
Create & Cultivate
, understands this struggle all too well; she and her now-husband were searching for a house two years ago. After putting in offers on 15 (!!) places, they finally managed to snag the home of their dreams, thanks in large part to
skateboarding
—seriously! "My husband kind of came to the rescue on this one," she explains over the phone from the West Coast. "We were touring the house, and [the owner] had all these art books and skate books from the '90s—my husband is an artist, and he was geeking out. He wrote a letter and put together some art and stuff about skate culture. The guy was the creative director at Vans, and was also an old dad who like to skate, so he kind of bonded with my husband. I feel like that's what got us the house."
Johnson, who recently released
her first book
, also informs us that the bulk of her renovations overlapped with her wedding, which she relents is less than ideal for most people. "It was a great first challenge on our way to being married," she laughs. Check out the rest of the photos from her beautiful home, learn her best advice for achieving a modern bohemian design, and how she started her first company at just 23 years old.
---