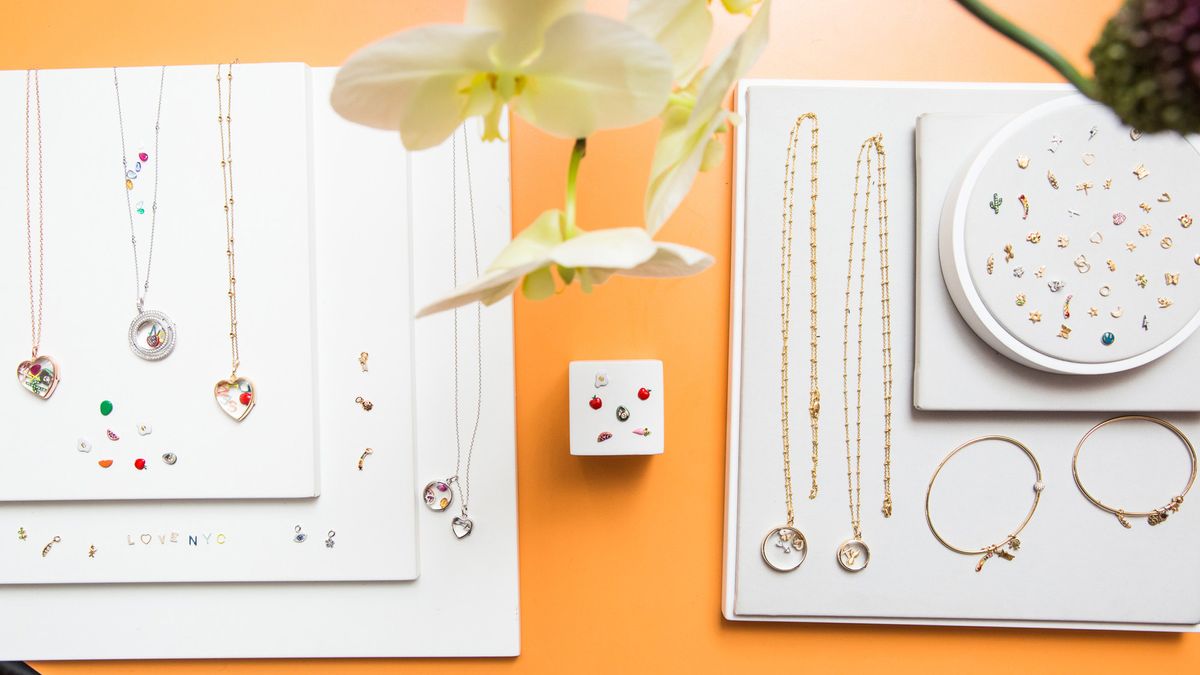 Designers
Loquet designers Sheherazade Goldsmith and Laura Bailey on the current appeal of lockets and charms.
Alec Kugler
If you'd rather pretend like your middle school fashion choices never happened—hold that thought. Current trends are teeming with adolescent nostalgia (tie-dye tops, chunky sneakers, bucket hats, etc.), and we swear you can pull them off without a shred of embarrassment.
This youthful aesthetic has been especially evident in the jewelry space, with brands like
Roxanne Assoulin
and
Emily Levine
taking over Instagram one enamel bracelet or beaded necklace at a time. Lockets and charms are also popping up everywhere, thanks in part to designers
Sheherazade Goldsmith
and
Laura Bailey
.
The best friends founded their U.K.-based fine jewelry brand,
Loquet
, to create a more grown-up version of the classic locket necklace. Goldsmith and Bailey go beyond offering a range of necklaces that you simply choose and add to your shopping cart (lockets are meant to be personal, after all). Instead, you customize your own
Loquet
—a gold heart locket pendant on a metal chain of your choosing filled with charms that you also pick out. Options range from a simple heart and a good-luck horseshoe to a bedazzled cactus and an 18k gold weiner dog.
Below, Goldsmith and Bailey discuss the gift that started the brand, what makes their lockets so unique, and their collaboration with the painfully cool NYC breakfast spot
Dimes
.
---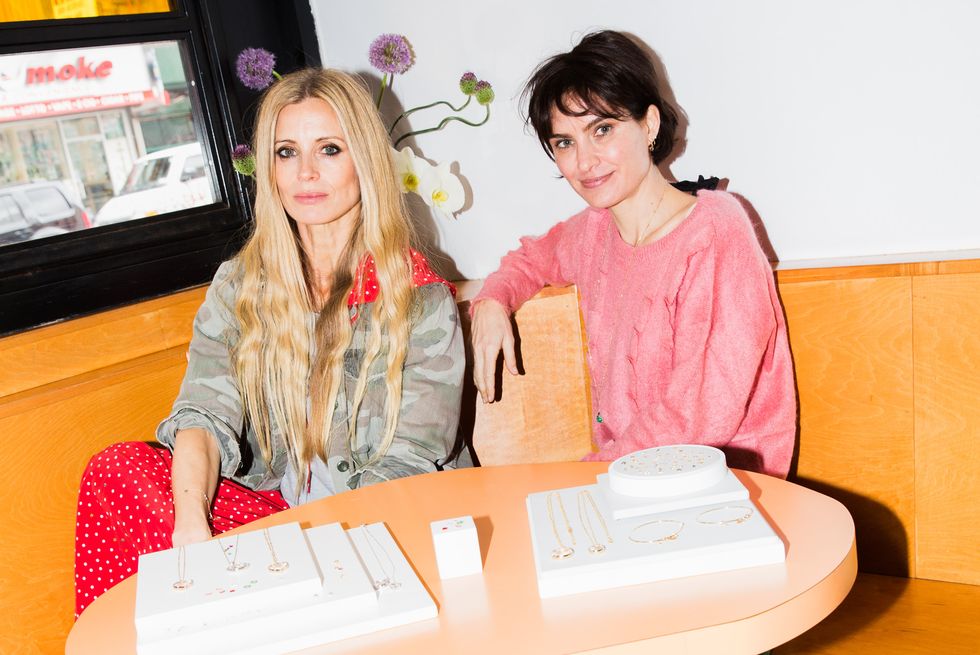 How did Loquet start?

Laura Bailey: "Sheherazade got inspired by a gift from her son. She got obsessed with the concept of DIY lockets and the idea that you could make your own. It's emotional and a form of storytelling. It starts a conversation between friends. We had this back-and-forth conversation and conspired this idea relatively fast for Loquet."

What's the most special thing about a Loquet?

Sheherazade Goldsmith: "You become the designer of your own piece. That is something really lovely. Whether you buy it online or in a store, every single piece is individual. No two lockets are the same. It's a reflection of someone's independence. Their story, their life."


Where does the inspiration for each charm come from?
SG:
"Every single charm is inspired by our experience or our travels. It's something we've seen or that we've stumbled upon."
You recently partnered with Dimes for a collection. How did that come about?
SG:
"Someone mentioned we should do a food collection ages ago. We kept thinking, why would we make a charm of something like an onion? But then coming to Dimes and eating there; the ingredients are so fresh, and they source local produce. There just is a whole story to Dimes, and we were inspired by that and everything from the changing menu to the color of the tables."
LB:
"It's the spirit of discovering something and a place that brings different people and cultures and friends together."
Speaking of—what's your favorite dish at Dimes?:
LB:
"I love breakfast, so it's hard to choose. Any of their bowls or anything with eggs!"
SG:
"The thing that I discovered at Dimes that I've never had before was the matcha latte. I know that's really simple compared to every other delicious thing they've ever made. They also make it with cashew nut milk and cinnamon. I was immediately obsessed!"
What's the best way to style charms?
LB:
"The best way is your way. I actually love the idea of putting the charms on earrings. Also getting a bunch with lots of pops of color. Or just one color with lots of gold or silver. Definitely no rules."
SG:
"For me I always pick the charms that are super personal for me. Whatever I wear on my bangle or inside my Loquet, those charms remind me of a person or a memory or something that makes me feel happy and good. So that's the best."
Want more stories like this?
How Staud Became the Only Labe We Want to Wear
A Jewelry Collection So Good Rihanna Keeps Borrowing It
The Fashion Set Can't Get Enough of Susan Alexandra's Colorful, Kitschy Designs