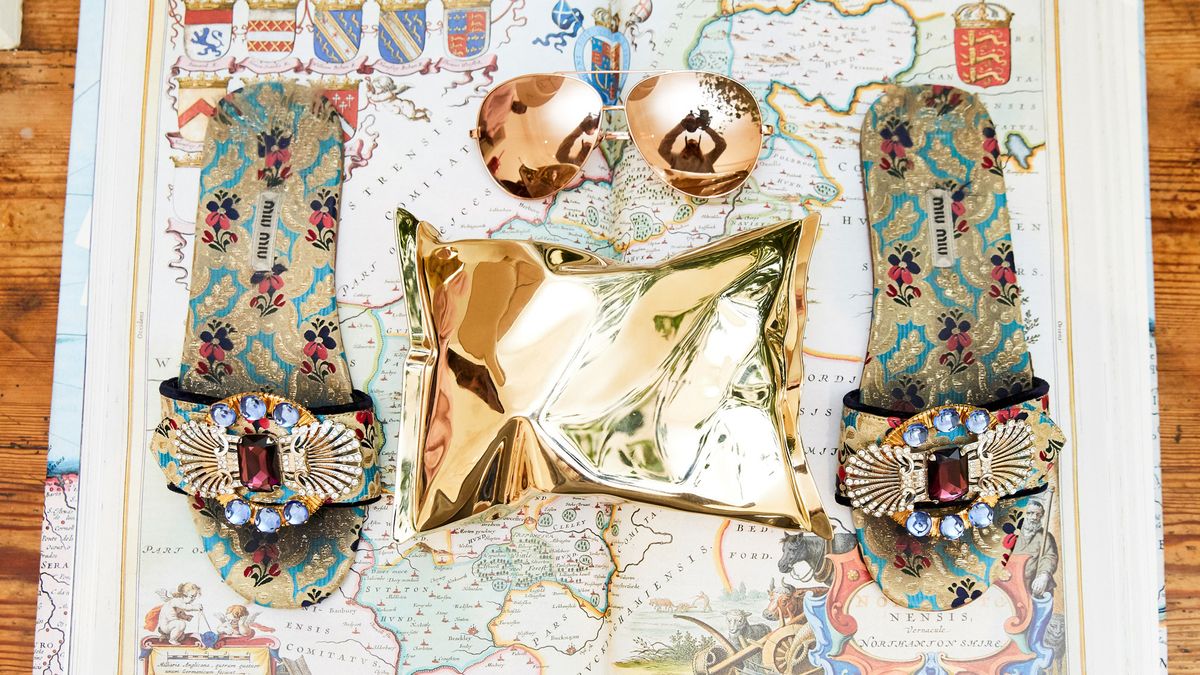 Travel
7 Things I Learned at the Fashion Week of Travel
The biggest travel trends of 2019.
Tristan Kallas
Every year 6,000 travel professionals—hotel group CEOs, tourism board leaders, owners of the most luxurious and secluded properties, and media (me!)—flock to the desert oasis of casinos, Céline Dion, and no bedtime called Las Vegas. It's
Virtuoso Travel Week
, and I'm here for a week-long event packed with panels on industry trends (aka where you *have* to travel next), speed-date-style meetings, and death-defying acrobatic performances with cocktails slinging below—because, you know, it
is
Vegas. It's been intense. Here's everything I picked up from the fashion week of travel.
---
1. Italy and Japan Are So 2018; Sri Lanka and Kenya Are In for 2019

It's a bit ironic we're in the heat of summer and everyone seems to be on an Italian vacation with spritz on continuous rotation. But according to trends for 2019, Italy is losing a bit of steam. Travelers are more interested in adventure travel in unexplored (or the feeling of being unexplored) destinations.


2. Instagram Tourism Is a Real Thing

Yes, people will travel across the world to replicate one photograph they saw on Instagram. One photograph. This is 2018.


3. Being a Procrastinator Will Screw You Over

An adage I wish I followed in all aspects of my life. Alas, a sentiment that ran across multiple panels during Virtuoso Travel Week is book in advance. Those hotels and restaurants you've saved, pinned, been recommended, whatever...are likely the ones that are going to book first. Sorry, friends, you're not that original. So if you want to snag a seat and a photograph at the best spots, you have to plan ahead. A good rule of thumb: Plan the big stuff like hotels and any top 5 restaurants you want to hit up. Go with the flow with the rest.


4. Technology Is the Future
Hold those eye rolls, please. For an industry that's been rumored to have suffered from the age of the internet with travel planning giants like Expedia and Alexa seemingly threatening the roles of travel agents (spoiler alert: they didn't; in fact, there's been a resurgence in the use of travel advisors), it's shape-shifted to embrace the use of technology to enhance the traveling experience. Take for example the use of digital itineraries and apps that connect you directly to your advisor 24/7.  
5. Cruises May Be Making a Comeback

Correction: an entrance. The long-standing geriatric vacation mode of international transportation is now setting its mark on targeting millennials. With smaller, more yacht-like ships and adventure programming, and the uptick in river cruising, cruise companies are hoping to attract a younger traveler. Advance bookings are already up 15 percent for 2019.


6. Wifi Not Necessary

Ask any travel pro what the most frequent request five years ago was, and wifi accessibility will be high on the list. Now it's the downright opposite. Everyone wants to get off the grid. The more secluded and unreachable, the better.