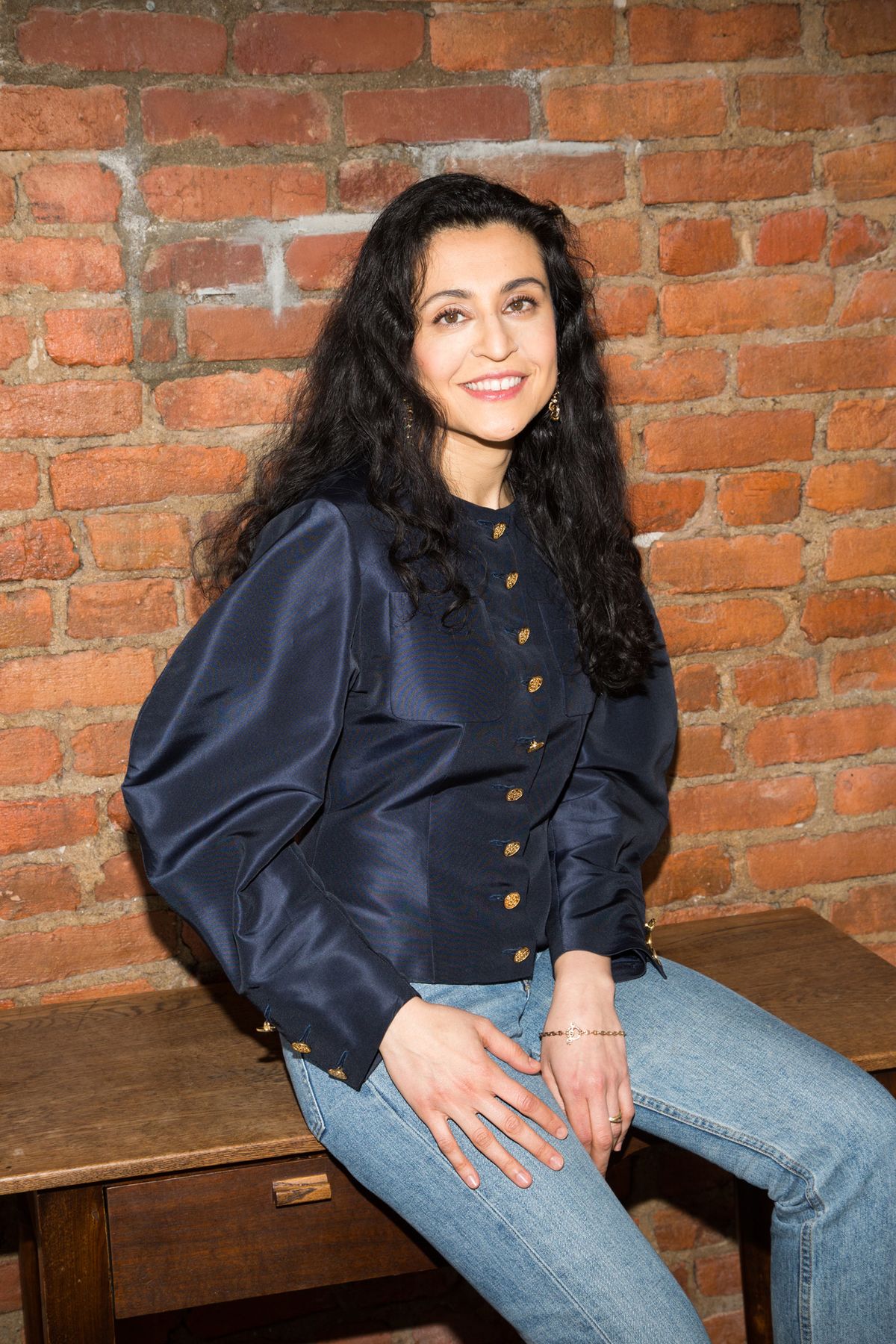 Closet
Rati Sahi Levesque is chief merchant of The Realreal and is a veritable consignment queen. San Francisco.
Anna-Alexia Basile
Emily Ramshaw
At this point—
more than 700 closets down and counting
—we can generalize and say, for the most part, most of our subjects are nearing or have fully embraced their hoarder status. We don't mean that in a bad way (we count ourselves among this group). What we mean is that many of the men and women whose wardrobes we have gone through don't have just one or two closets, but five, six, ten closets.
One just for CHANEL bags
;
another with a walk-in safe
. The norm, when you're talking about the fashion-obsessed, isn't necessarily just buying constantly and haphazardly (although we've certainly seen that), but rather saving and holding on to pieces forever (
like this one Cov-alum who keeps an entire archive in her home
). We are fully aware that this isn't what one would call
"
normal,
"
but, guys, our subjects are wholly and completely obsessed with their collections. You probably already know where we're going with this, but it was our experiences being confronted (and sometimes overwhelmed) by the sheer volume of our subjects' fashionable possessions that made our visit with Rati Sahi Levesque at her home in San Francisco so unexpected. Frankly, because her job as
The RealReal
's chief merchant (which pretty much means she's in charge of all the
stuff
on the consignment site—stuff that numbers in the hundreds of thousands), we were expecting a massive, over-the-top collection. Alas—and we should really know this by now—never assume anything. Instead of mountains of stuff, we found one midsize closet that contained an expertly edited wardrobe. May we present you with that rare woman who only owns what she actually wears on a regular basis. We know:
gasp
. Again, though, Levesque's role at The Realreal provides a pretty good explanation for how she pulls this off: She is a consigning queen (she sells pieces at least every two weeks) and considers any value she loses in the time she first purchases an item until she sells it again a rental fee—
that's
how quickly she turns over her closet. Then again, Levesque is "renting" shoes by The Row (her very favorite), dresses by Proenza Schouler, and blouses by Gucci. In short, there's nothing "low-rent" about it. In fact, we're pretty sure Levesque has figured out the solution to one of our most burning challenges: how to be a shopaholic without going broke. You just need to let go.
Click through the pictures to get Levesque's tips for consigning clothes and why nothing is better than The Row.