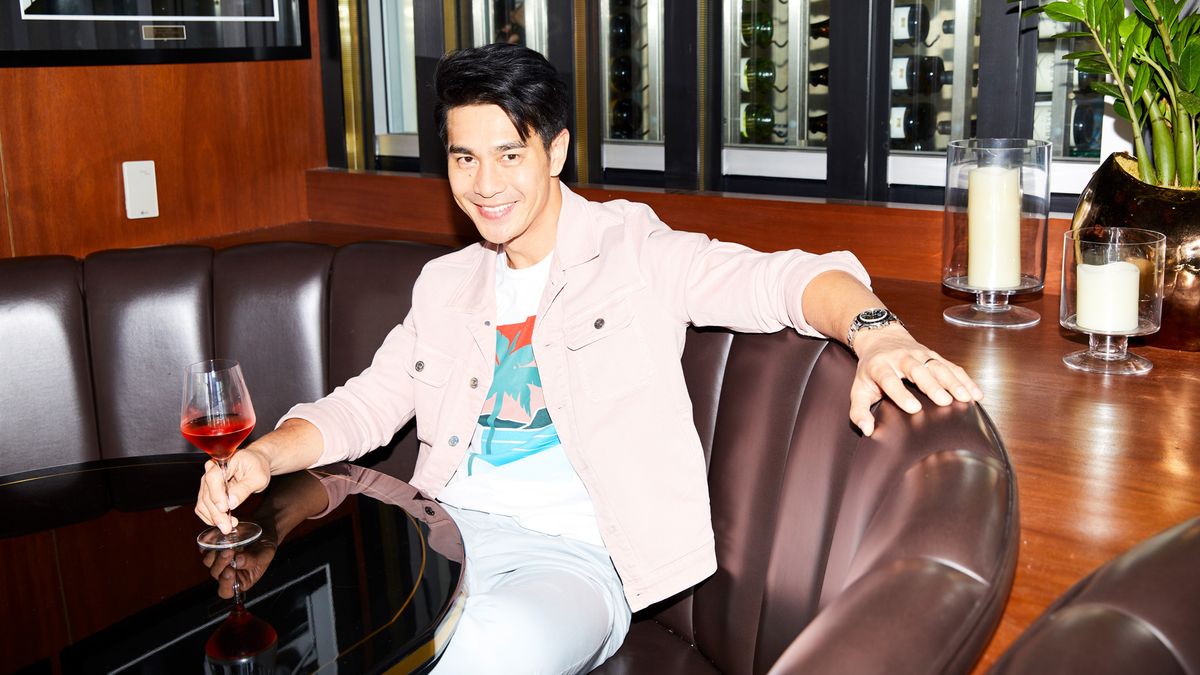 Celebrity
"It's amazing what this movie has done and will do."
Tristan Kallas
"Journalists keep asking about that scene where I step out of the shower," says Pierre Png, who plays outsider Michael in the upcoming film 
Crazy Rich Asians
. "Apparently I might be the first male Asian to, for lack of a better word, be objectified on camera."
It's two hours before
the film's premiere
, and Png and I are at Paley—an airy restaurant in Hollywood. Our topic of discussion? The impact
Crazy Rich Asians
, the first American studio movie with an all-Asian cast in 25 years, could have on the entertainment industry.
The film's creators famously turned down a massive payday from Netflix—one that would have guaranteed them each a seven-figure check—in order to secure
Crazy Rich Asians
a studio partner and a theatrical release. When the film opens on August 15, they hope to create the same kind of opportunities African American filmmakers saw after the success of films like
Get Out
and
Black Panther
. But if the film does poorly, it could set the Asian community back.
---
"I'm so happy there wasn't much emphasis on that during filming, or I think I would have been really nervous," Png laughs. "I was just so excited to get the part that I didn't think about anything else."

Png was particularly excited when he found out he'd been cast, as he'd already read (and been passed over) for two roles—including the lead.

"I originally read for Nick Young, and then I read for another part," Png remembers. "But for my third audition, John Chu [the film's director] came to Singapore, and I read for Michael."

So was he pleased with the part? "Of course, it's a dream to star in a big Hollywood film... I hadn't read the books before [I was cast]. But after I read them, I came to understand that there is no better person for me to play than Michael. He's a true-blue Singaporean. He was born and bred here, like me. He was in the army, like me. We're very similar."


Like much of the cast, including
Fiona Xie
, Png was raised on the island. He's a third-generation Singaporean who identifies with many of the themes that arise in the film—especially the close, and sometimes controlling, ties to one's family.
"I can definitely sympathize with Nick's struggle," Png explains. "In Singapore, we're taught to look after our parents—to stay as near to them as we can. If it's possible, we would live with them until the day they die."
Parent/child relationships dominate all two hours of
Crazy Rich Asians
, especially that between Nick Young and his mother, Eleanor. Eleanor doesn't approve of Nick's taste in (American-born) women and spends much of the film trying to banish his girlfriend, Rachel, back to the States. (She wants him to return to Singapore, marry a woman of her choosing, and take over the family business.)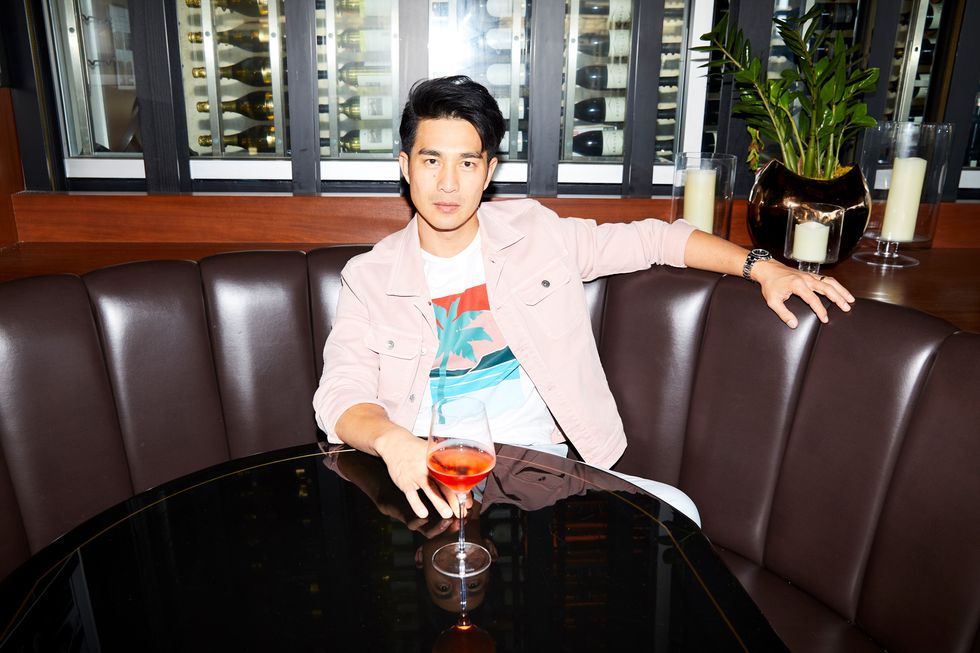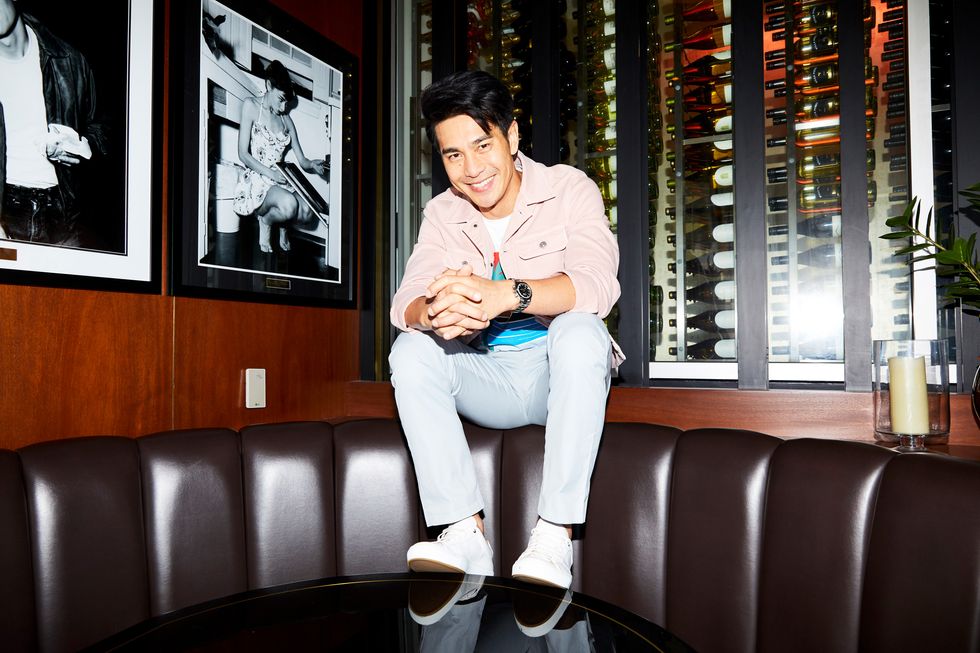 "Fortunately, that's the one thing I can't relate to," Png says with a smile. "My parents love my wife. Sometimes I can almost hear my sisters complaining how much my dad really dotes on her."
With a tap on the shoulder, Png's manager indicates it's time to leave. There's less than an hour until he's due on the jade carpet. As Png stands, he tells me he's nervous—"I've been doing a lot in Mandarin lately, so I'm nervous to do interviews in English." But more than anything, he just seems excited.
"It's amazing what this movie has done and will do," Png finishes. "This is just the beginning."
Crystal Tran for Exclusive Artists using Hanz De Fuko. Outfit by Hugo Boss.
Want more stories like this?
Fiona Xie Wore $500K Worth of Jewels to the Crazy Rich Asians Premiere
Could Asia Kate Dillon Be the Next James Bond?
Issa Rae Shares How She Preps for a Sex Scene