Stephanie Mark Believes in Honesty, Hard Work, and Treating Herself
Shopping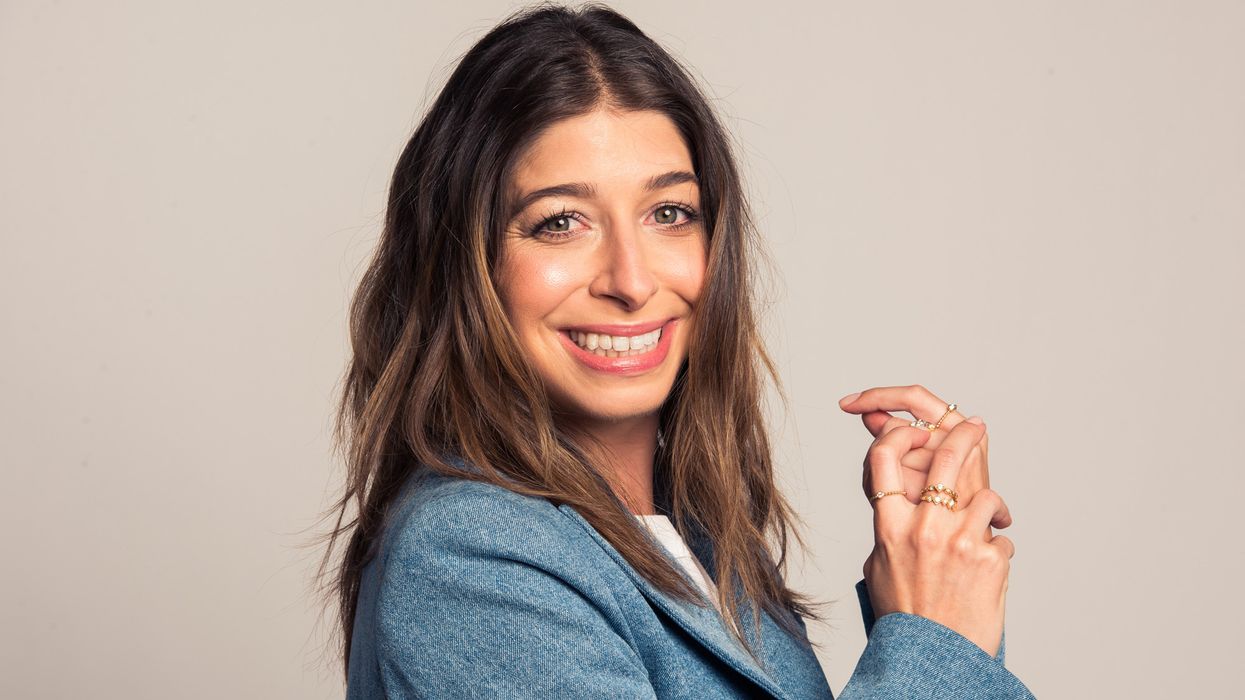 For all the fun and excitement that has come with building Coveteur from a passion project to a full-fledged media company, there has also been a lot of hard work and tons of tough decisions to make for co-founder and editor-in-chief
Stephanie Mark
. Over the years she's relied on the inspiring women in her life and the values she holds dear to navigate being a young entrepreneur. And when she hits a milestone (and there have been several), she likes to get herself something special. Ahead, Mark talks the qualities she attributes her success to, her ideal Sunday afternoon, and the recent purchase she made to celebrate a professional win. 
---
Her three best qualities:

"If I had to describe my three best quailities (and this has taken *a lot* of thought because there are so many others I could use), I would say empathetic, driven (some may say obsessive), and honest."

How do these characteristics play into your personal and professional life?

"Each of these characteristics have helped shape who I am both personally and professionally. Being empathetic allows me to connect with friends and family in a genuine way. At this point in my life, I look for real and authentic people to spend my time with, and I firmly believe that in order to have solid relationships you need to be kind to yourself and to your friends. I'm also a huge proponent of honesty in all situations—even awkward and uncomfortable ones. It's the foundation of successful relationships.

"Professionally, being driven has taken me a long way. I was never satisfied when former bosses would tell me no or refuse to listen to an idea I had because I was under them in the corporate hierarchy. My belief that ideas can come from anyone, regardless of age, race, gender, etc., and my drive to see them come to fruition pushed me to start my own company. It also taught me to listen to everyone's idea in my own company. I think being driven means wanting to succeed even if you aren't the one giving the expertise. In order for our business to be the best it can be, it means we bring in experts in other areas to help us learn and grow. It also makes for a kick-ass team who I have tons of fun with. Win-win."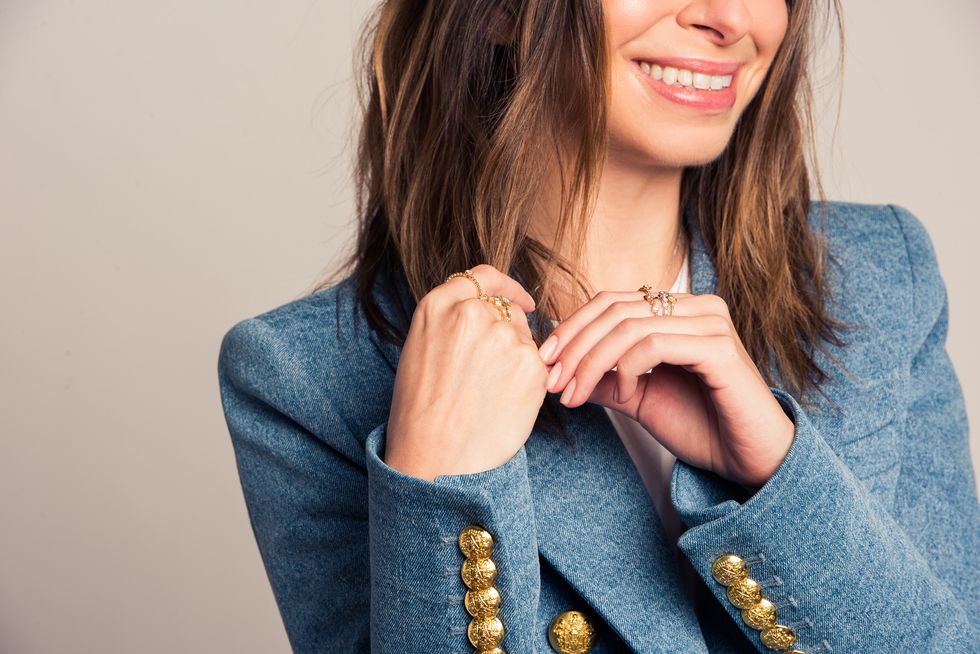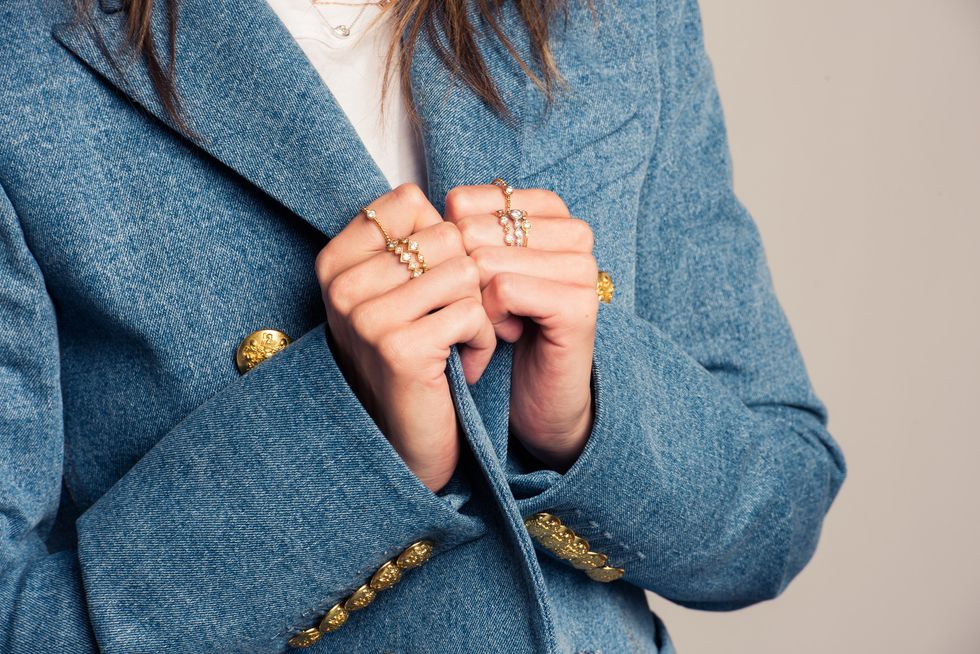 How would your significant other describe you?

"While I see myself one way, I am sure the people close to me view me a bit differently. If I had to guess, I would say that the three qualities my boyfriend sees and admires most in me are my sense of humor, my willingness to help others, and my dedication to both him and anything I decide to put my mind to."

Who are other women you admire?

"My mom and my sister inspire me on a daily basis. My mom is a newly retired nurse who ran the breast cancer treatment center at a major Toronto hospital for over two decades. No matter what, she was always there for her patients as well as her family and friends. Now in her second act, she is grandmother EXTRAORDINAIRE! No task is too big or small for her to take on if it means helping out and spending time with her grandsons. Watching that has made me realize that family and compassion is really what life is all about. I really admire her dedication to her family and friends.

"My sister is also a total badass. She is a social worker who has worked with victims of domestic abuse, sex trafficking, and a host of other unthinkable issues. On top of that, she is raising two adorable boys flawlessly and moving back and forth between Toronto and New York for her husband's job. I admire her perseverance, kindness, and sense of humor."


What does

"

forever

"

mean to you?
"To me forever means...forever! Unless it's used, as in 'buy these boots, you will have them forever and never need to buy another pair,' because we all know that is just not true."
How do you celebrate professional wins?
"I used to celebrate just about anything with clothes (or shoes or a bag), but I recently bought myself my first piece of big-girl jewelry—a gold cigar ring with diamonds. It brings me immense pleasure every time I look at it."
How do you stay sane when life gets hectic?
"Exercise keeps me sane. I carve out time to work out most mornings during the week, and it makes a huge difference. On the weekends I work out with my girlfriends and then we go out for brunch after. This time with them, where we can just take it easy and hang out, really makes a huge difference in my mental health and brings me so much joy. It also helps calm anxiety from the previous week and any that is creeping in for the week ahead.
"I also recently downloaded the Mindspace app on my phone. While I was skeptical first, it has made a huge difference. Nothing crazy, just ten minutes a day, but I have come to really look forward to that time. I do it in the mornings right when I wake up."