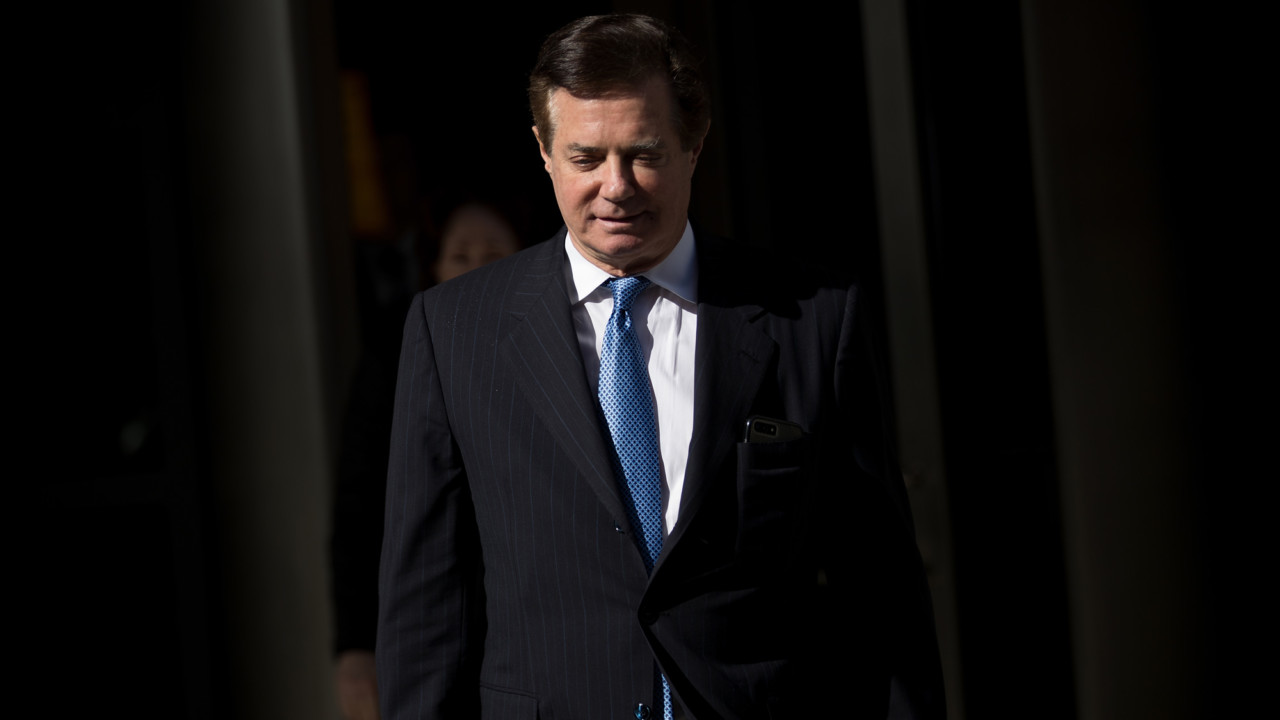 Paul Manafort's Suits Are Really Getting Him into Trouble
Perhaps he should have resisted the $15K ostrich jacket.
Things don't look particularly good for Paul Manafort. Prosecution against the former Trump campaign chairman began last week, the first trial of Robert Mueller's Russia probe. But perhaps the strangest part of the trial, which could have some serious implications for Trump, is the lengthy attention prosecutors have given Manafort's sartorial predilections—specifically, lavish accoutrements including a $15,000 ostrich skin hooded jacket and a $18,500 jacket made from python skin.
To back up a step: Prosecutors care about Manafort's gaudy taste because he has been indicted for a laundry list (pun intended, though he seems like more of a dry-cleaning guy) of financial crimes associated with work he performed between 2004 and 2014, consulting for pro-Russia politicians in Ukraine. They allege he kept millions in Cyprus banks to skip out on US taxes, and then resorted to bank fraud after the millions stopped flowing—among other crimes, to all of which he has pleaded not guilty. Prosecutors latched onto Manafort's choice of wardrobe as part of their argument against him, and we have to admit: The evidence seems damning. It's also—let's be honest—entertaining.
That may be part of the reason Judge T.S. Ellis III ultimately ordered prosecutors to ease up on the suit talk after a couple of days. His exact words: "Don't show me closets full of clothing." He also ordered prosecution to hold off on "evidence of fancy suits or the pagodas, or whatever it is," because he found it to be "irrelevant, and kind of besmirches the defendant."
The reference to pagodas was, in fact, a reference to pergolas, a fancy wooden trellis made of American cedar, outfitted with wisteria and climbing hydrangea, apparently inspired by one in Central Park, built at the home of Manafort's older daughter. Would you expect anything less from a man who spent almost a million dollars at one NYC menswear shop between 2010 and 2014, all paid for via foreign wire transfer? The real question is—what will happen to his suits if he goes to prison?
Photo: Getty
Want more stories like this?
Business Meet Cool: c/o 9 Suits and Sneakers Combos
The Go-To Outfit The Wing's Brand Director Swears By for Big Meetings
Two Friends Ditched Corporate America to Make You Better Underwear