We Tried It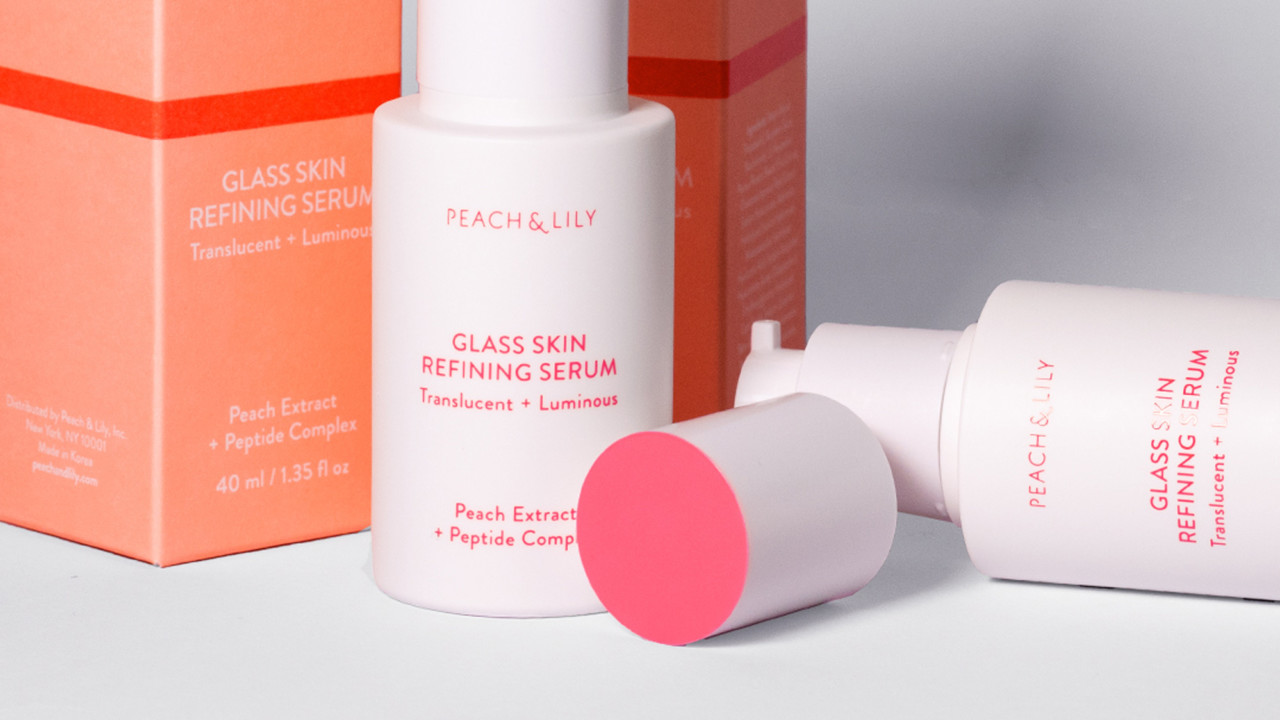 100 People Messaged Me After I Posted This K-Beauty Serum
Peach & Lily's new release promises glass skin...but does it work?
While I would hardly credential myself a beauty influencer, I do love sharing the products I'm using on my Instagram stories. It's how I first discovered the beauty community, even before I worked as an editor, and I've built DM relationships with people whom to this day I've never met, yet trust implicitly when they recommend something. But after I posted a story about the new Peach & Lily Glass Skin Refining Serum, I was shocked to find that I had over 100 DMs from total strangers asking for my review.
The launch of the brand's long-awaited eponymous line was a big deal to beauty fans, myself included (I already have all four products, plus backups). They're quite good, but the star of the show is definitely the serum, which promised "glass skin." The concept of "glass skin" has gained a fair amount of buzz over the last few months, ever since makeup artist Ellie Choi shared her routine on social media. And her skin is flawless. A true poreless wonder. As the owner of a perpetually clogged set of pores, I was just as baffled as the rest of you and eager to try out this product in particular.
Before adding it to my extensive skin-care routine, I chatted with Peach & Lily founder Alicia Yoon about how the formula would help me achieve my own glass skin. "[It's] a beauty ideal in Korea and it refers to skin that resembles a pane of glass—poreless, smooth, translucent, illuminated," she explained over email. "Glass skin is the hallmark of truly healthy, happy skin that just glows from within, with refined texture. All skin's needs have to be covered. [It] needs to be well-hydrated, so we included our proprietary blend of short, medium, and long-chain hyaluronic acid. Skin also needs to be free of inflammation and dark spots need to be improved, so we included niacinamide. Glass skin is also bouncy and firm, so we included a blend of peptides to signal more collagen production. Mountain yam and peach extract delivers minerals, fatty acids, vitamins, and antioxidants to skin to give it what it needs to thrive. And madecassoside helps to soothe skin."
All that was left was to try it for myself, as Yoon suggested, on clean, toned, and well-exfoliated skin. I've been using it for the past month, after double-cleansing and applying an essence, and before moisturizer, eye cream, and sunscreen. I wouldn't go so far as to say it cleared my pores entirely, but the texture of my skin has been more even and smooth, and the sunspots I've come to accept as a part of summer's arrival are much more faint than past years. I've used niacinamide in my prescription acne cream since I was 26, and I've had great results, so it only makes sense to add it to my daytime regime for helping with hyperpigmentation. The corners of my mouth also tend to dry out because of taking spironolactone (a diuretic that helps with hormonal cysts), and since using the serum, I haven't needed an extra layer of moisturizer. Thank you, hyaluronic acid.
All in all, my skin might never resemble a flawless pane of glass, but I'll take this glowy, freckly, oftentimes sweaty face—which hasn't needed concealer for the past month—gladly. Good thing I already own a second bottle.
Photo: Courtesy of Peach & Lily
Want more stories like this?
The Truth About the Korean Beauty Routine
5 Korean Beauty Products That Deliver Dewy, Hydrated Skin
This Futuristic Beauty Device Gave Me Glowing Skin in 20 Minutes