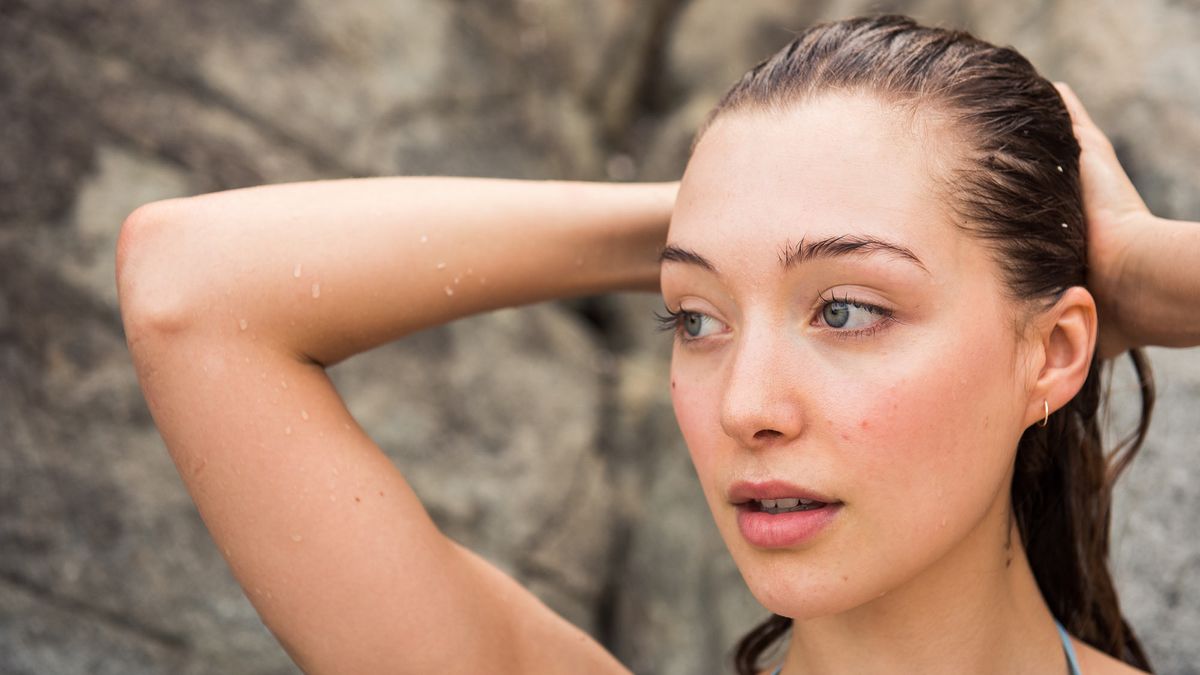 Hair
Right this way for soft and luscious locks.
As many of us know from experience, finding the right shampoo is no easy task. It took me a good two months of cycling through brands until I
finally
found what worked for my super thick, long hair. Those two months felt like an eternity as I dealt with every hair issue out there: too greasy, too dry, not clean enough—you name it. I was on an extensive hunt for the perfect brand, and at one point I called in backup from Coveteur Beauty Director 
Katie Becker
. Around that same time I nailed down my now-favorite shampoo brand, Shea Moisture. And since then, I've discovered a few others that work wonders for me, in addition to taking note of Katie's picks. Below, our tried-and-true favorites.
---
Sisley Revitalizing Volumizing Shampoo
, $75:
"For your standard, everyday-type shampoo, this is on the pricey side. However, it can clean those roots up quick, without leaving that dreaded squeaky-clean feeling that usually means your hair's been overstripped."
Christophe Robin Cleansing Purifying Scrub with Sea Salt, $52: 
"This may sound counterintuitive, but thick hair sometimes needs a *deep* clean. The trend in the last few years of not washing your hair and just drenching it in dry shampoo can actually lead to unhealthy scalp buildup and hair loss—especially if your head has a lot of hair covering it.
Now there's a backlash, and scalp care is the new skin care
. Every two weeks or every month, use something that reeeeally gets in there, like this scrub."
Dove Nutritive Solutions Intensive Repair Shampoo, $5:
"My favorite drugstore hair brand is Dove, especially for my own thick, dry, bleached, curly hair. This shampoo (and the conditioner that goes with it) leaves hair silky, soft, and smooth."
Shea Moisture 100% Coconut Oil Shampoo, $11: 
"I'd heard a few great things about this brand over the years, so why it took me so long to try it is beyond me. The first wash I used it, I knew I'd found a winner. Not only does it give you a super-deep clean, but the coconut oil adds in the perfect amount of moisture for thick hair and leaves it incredibly silky. Not to mention it smells like a little slice of heaven."
Rahua Classic Shampoo, $34: 
"About a year ago Cov alum
Aleali May
put me onto this brand. I used it for a bit until I convinced myself to try something new. That was a mistake on my end, given the hair trauma that later ensued. I now keep some travel-size bottles in my gym bag, and thanks to its natural ingredients and antioxidants, my hair is left feeling luscious and smelling incredible (like palo santo!)."
R+Co Acid Wash ACV Rinse, $36: 
"Like Katie mentioned above, thick hair needs a deep clean every now and then. Mine happens once every three weeks with this baby. Honestly, it was love at first wash for me and this R+Co rinse. You rub it into your scalp post-shampoo and conditioner, leave for one to three minutes (or longer if you'd like), and then rinse out. It works to eliminate buildup from dry shampoos and styling products, and I kid you not, once your hair dries, it will be the shiniest and softest you've ever seen it."
Want more stories like this?
Aleali May Gets Her Hair Trimmed for $10
Anti-Frizz Products That Would Work in the Middle of a Rainforest
This Celebrity Hairstylist Wants You to Embrace Your Natural Hair