WWWRN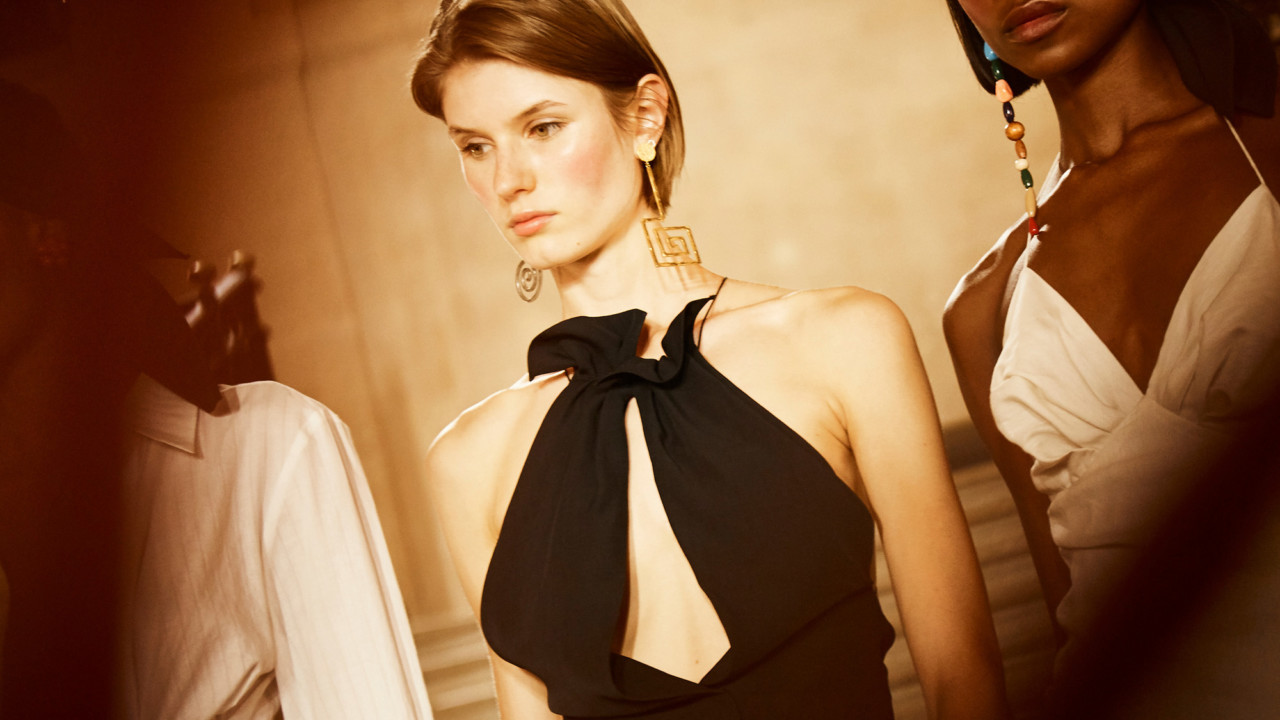 12 French Fashion Brands We Can't Stop Talking About
Get your credit card ready.
Everyone already knows the ins and outs of French style—tousled hair, vintage jeans, an oversized blazer, ballet flats, etcetera—but it takes a little more digging to find the best of the best French brands. The heavy hitters, like Dior and CHANEL, will always be classics, but as Parisian style evolves, so too do the go-to places to shop. Luckily we're just as obsessed as the rest of you when it comes to uncovering emerging designers and newfound favorites. Check out the 12 brands we're loving right now.
---
Hannah Baxter
Editor
1. Musier Paris: Founded by fashion darling AnneLaure Mais, or @adenorah, this tightly edited collection contains the best in French style. Think gingham jumpsuits, off-the-shoulder dresses, beaded mini bags, and straw kitten heels. It's fairly new still, only two seasons, so scoop up your favorites before everyone else catches on. I'll be in this red jumper all the way through fall.

2. Réalisation Par: Wow, I write about this brand a lot, but the slinky silk dresses are legitimately all I want to wear until winter. If I'm channeling a French girl, I need to feel sexy, powerful, and timeless, so take my credit card and give me this tiger stripe mini dress, please and thank you.
3. Imparfaite: While technically not a ready-to-wear brand, this e-store curates the most insane French vintage I've ever seen, and it's all available at your fingertips. I don't recommend scrolling through their feed during a late-night wine session unless you have a few hundred dollars to burn. I'm currently adding this floral number to my cart because it's perfection.
---
Ivanna Martinez-Gonzalez
Social Media Associate
1. Sézane: This small French powerhouse launched their store in Nolita a year ago, and I have been obsessed ever since. Similar to Nasty Gal's success story, Morgane Sezalory started selling her sister's vintage clothing in 2004 off Ebay. This is what good timing and a great idea will get you! The brand has beautiful classic pieces. I personally am always drawn to dresses like this one. The material is such great quality, you'll be convincing yourself every season why you should snag something from the new collection ASAP.
2. Veja: Step aside, Stan Smiths, I found a new go-to cult sneaker. I saw a co-worker wear them at the office back in January and immediately got them (story of my life). The brand has a great message, providing vegan sneakers to conscious consumers. This is probably the closest thing to vegan I get, so if I can help the environment one shoe at a time, I'm sold.
3. Maje: I recently came back from my summer trip to France and fell in love with this store! I know this is a more global brand, but I came out with these earrings and didn't take them off the rest of the trip. I like how French retailers always have a basic set of things like earrings, pants, and even fun umbrellas! I immediately got a few necklaces for my friends back home and convinced them they were from a "super exclusive" boutique in St. Tropez (if you're reading this.... surprise!).
---
Jamie Schneider
Editorial Fellow
1. The Kooples: Think of The Kooples as your French Girl Starter Kit. This gold mine of a label has everything from slouchy, striped tees, to breezy wrap dresses, to lace-up platform boots. Their website even gives you specific notes on how to master your ensemble, ensuring you'll have that je ne sais quoi with any purchase. I especially love a good Victorian-era moment, and this high smocked top is equally romantic as it is retro-cool.
2. Jour/Né: Jour/Né places an ultra-feminine twist on classic, refined French silhouettes (frilled details on tailored jackets, sign me up), which has me adding just about everything to my cart. I'll justify my Jour/Né obsession by saying that if there's one rule for the French girl uniform, it's that every It Girl needs a pair of sophisticated trousers in her wardrobe. I love these linen ones, and I can't wait to pair them with a tucked-in tee and an oversized blazer. Jour/Né also just collabed with Coca-Cola, an ode to the brand's sugary-sweet vibe, and the pieces are trés chic.
3. IRO: Of course I have to include IRO, the perfect label that effortlessly combines luxury and casualwear the same way the French girl pairs a bold, red lip with a bare face. A cherry-red leather jacket is next on my investment list, and I've been especially eyeing this one since it went on sale. Catch me in this cardinal color for the rest of the season.
---
Jodi Taylor
Associate Editor
1. Jacquemus: A given, no? Founder Simon Porte Jacquemus has quite literally blessed us with his namesake line. Not only are his pieces insanely cool, but his marketing is beyond incredible. If you don't believe me, go watch La Bomba (immediately). Not a day goes by where I'm not obsessing over something from this brand. My current love being this Le Bahia top. The man really knows how to keep things sexy and classy at the same damn time.
2. A.P.C.: Chances are good you're already familiar with this brand that was founded 31 years ago, but that doesn't make it any less amazing. They're a great go-to for basics, cozy hoodies, simple sneakers, or a good pair of denim (of course).
3. Eres: Yet another oldie but a goodie. Eres is the place to shop for high-quality lingerie—but are we really surprised that a French brand is winning in this department? Not really. The label started with swimwear exclusively, so you know they've got a handle on that as well. Truly a one-stop shop for both.
Want more stories like this?
15 Pieces for Bastille Day We Want Right Now
10 French Beauty Products That Have Changed My Hair and Skin
The French Girl's Guide to Fashion, Beauty, and Wellness
Part of the series:
WWWRN