Hair
This Celebrity Hairstylist Wants You to Embrace Your Natural Hair
Ursula Stephen shares the details behind Rihanna's infamous chop.
Weston Wells
In case you haven't noticed that
Rihanna
is the ultimate *
hair
goals*, allow us to introduce the mastermind behind her every major red carpet transformation for the past decade.
Ursula Stephen
is one of the hardest-working women in hair, with enough editorials and album and magazine covers that her work basically speaks for itself. Lucky for us, she was more than willing to fill us in on everything RiRi-related, plus let us delve inside the kit she brings with her on the road (hint: Burton makes her favorite suitcase).
---
When we stopped by her sun-drenched Brooklyn apartment, Stephen was getting ready for a trip to Cannes, where—surprise!—another one of her clients, Mary J. Blige, slayed the red carpet. We couldn't wait to hear more about how she got started in the industry. Growing up, Stephen was always interested in fashion, and although she couldn't imagine that her career would eventually lead her to joining world tours, she definitely knew it would involve the beauty world. "My high school was a beauty school, and I actually had my cosmetology license before I had my diploma. I knew that
'
s what made me happy and what I loved to do."
She had been navigating the industry for a few years when she finally found an agent who asked her to fill in on a shoot. That client turned out to be Rihanna. "She was like, 
I like you
, and I was like, 
I like you, too
. We just kind of hit it off. I kept filling in and then one day she [said], 'I
'
m working on my new project and I want you to give me a new look.' That was the bob. We did it late at night in a hotel room in L.A., and the next day was her album packaging for
Good Girl Gone Bad
." Stephen remembers the star embracing her new look with such confidence and swagger that she immediately knew it was a new era. "I feel like that person was in her. [It] was her opening to be like,
This is me
. [The cut] was definitely a big part of the transition."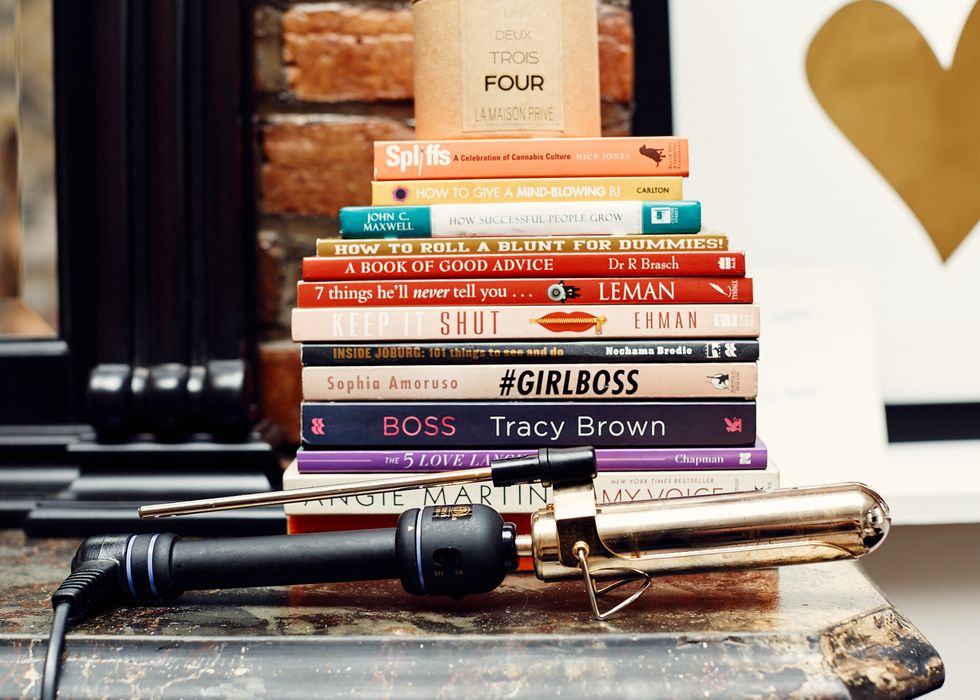 With such high-profile clientele, the Crown Heights native assured us that she's always prepared for the worst, although she's yet to lose her kit in transit. "I've learned that the hair—meaning the extensions, the weave, whatever we need to make the hair better—flies with me." Her immaculately packed suitcase is filled with every imaginable size and style of combs, scissors, and tools, including old-fashioned marcel irons and a portable stove. "It was my first job in Europe and I thought I brought everything I needed—the charger, the adapter. I had every living thing and my irons still blew out. [Marcel irons] are phasing out in a way, but if you go into urban salons, you'll definitely still find them. They're heavy as all hell, but I carry the sizes I would need just in case."


Stephen advocates for women to embrace their natural texture and thinks that other stylists in the industry have a responsibility to erase the disparity between black and white hair. "I think people just need to be a lot more knowledgeable on hair types. As a professional and if you know better, you know that there's no white or black hair. There's just different types and textures. It's important for the media to talk about it, [so] it can help bridge the gap between hairstylists."


Instead of struggling to change her clients' texture, she believes in bending hair trends to suit their style. "You cannot fight Mother Nature, so if your hair does this weird curl in the summertime, embrace it and take it to another level. If your hair gets really frizzy, let's work with the frizz." To get some of her favorite looks, Stephen always volumizing powder with her on set. "It's good for when I want to do beehives or just want to do big or gritty hair." What other products does she consider an essential for clients' hair-care routine? "A daily moisturizing cream, because it doesn't matter if you're a white girl, black girl—the hair strand is the same hair strand that we've been studying for years and what it needs is moisture, love, care, and hydration." If it's good enough for Rihanna, it's good enough for us!