WWWRN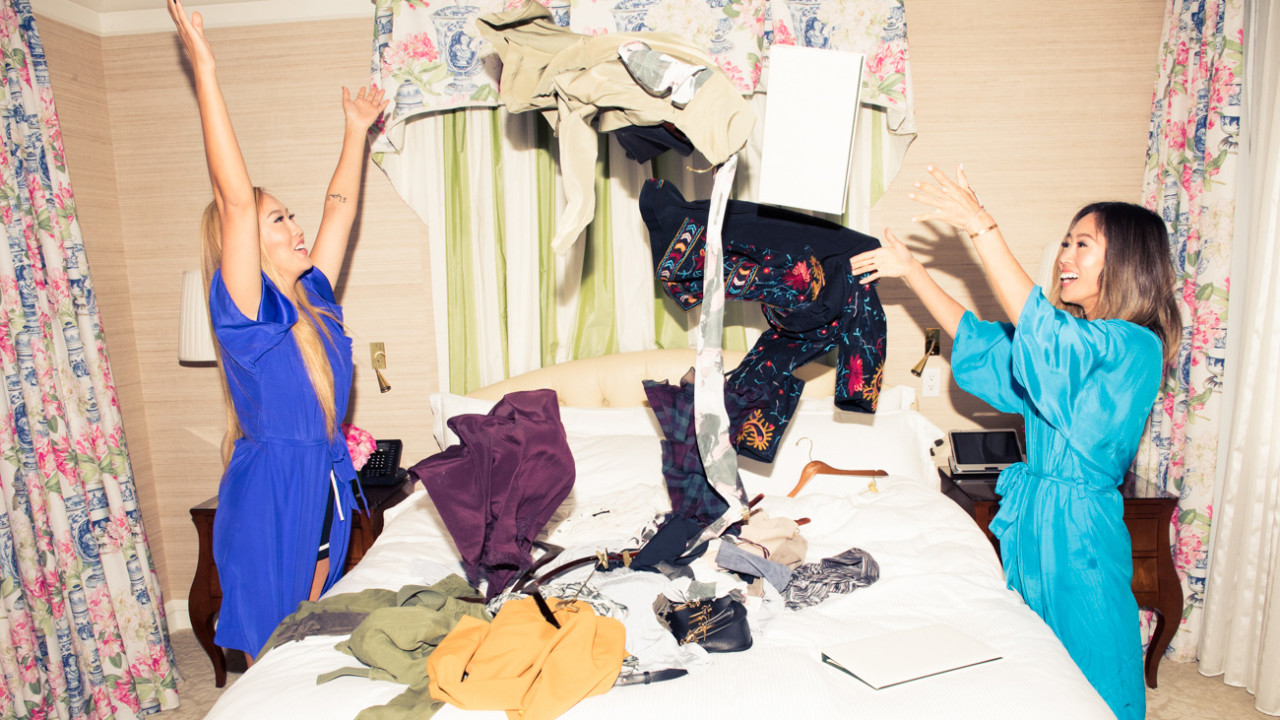 Everything On Sale We Want Right Now
Designer discounts galore.
I once overheard someone in a department store tell a sales associate that they "never buy anything on sale," and it took everything in me not to walk up to her and stage an intervention right there in the denim section. To each their own, I suppose, but what's not to love about getting something for a fraction of its original price? Especially if the original price is out of your budget? This baffles my colleagues and I, who have been known to send emails announcing sales we've discovered with the subject line: MUST READ! VERY IMPORTANT! Recently we've spotted Prada platforms, Zimmermann dresses, Chloé jackets, and more, all steeply discounted. Suffice it to say, this is very thrilling for us, and our online carts are rapidly filling up. Here's everything on sale that we want right now.
---
Noah Lehava
Director, Lifestyle & Talent
1. Jacquemus Bahai Asymmetric Blazer: I've been stalking this blazer for months. It was out of my price range at full, but is slowly starting to creep into the I-can-afford-you category.

2. Sanai Teodolinda Braid Satin Slides: Can anyone have too many fancy slides? No!
3. Zimmermann Jasper Cotton Mini Dress: I have a hard time spending half a paycheck on a beach coverup that's going to get all salty, sunscreen-y, and sandy by the end of the day—but I L.O.V.E. the look of them. I can justify buying this Zimmermann dress at 60 percent off.
---
Ivanna Martinez-Gonzalez
Social Media Associate
1. Kris Goyri Flags Stripe Tracksuit Pants: I have been eyeing these flag-stripe track pants ever since they came out. The side seams have flags from all over the world creeping all down the leg—it's bold, yet somehow subtle. I'm not always into the whole athleisure look, but this makes me want to wear track pants 24/7.
2. Brother Vellies Elevator Glittered: I saw these on Instagram a while back, and couldn't stop daydreaming about the perfect outfit to wear them with. I am someone who needs sparkle in their life—I own about six pairs of sparkly over-the-top shoes. I'd wear these with any outfit. An LBD? Yes. Jeans and a t-shirt? Yes. Mark my words: Anything will go with these booties.
3. Rosie Assoulin The Ties That Bind Us Top: Anything Rosie makes my outfit stand out, even if it's white and simple like this number. I love how it still cinches the waist, and the light fabric keeps it perfect for warm weather. All I need to complete this summer look is a copy of Jane Austen's Emma, sparkling pink lemonade, and some oversized sunglasses (and maybe some pants too).
---
Leah Faye Cooper
Editorial Director
1. Rixo London Laura Printed Crepe Mini Dress: Our beauty director, Katie, has the maxi-length version of this dress, and our associate creative director, Meagan, has a blouse in this print. While I usually like to wear things that I won't see on other people, I'm in love with this shade of green—and short dresses in general—so I have no shame in copying them both.
2. Prada Velvet Platform Sandals: I've wanted these sandals for ages but have always decided that rent and food were better investments. Alas, the time has come when I might be able to make owning these happen.
3. Chloé Patch Pocket Jacket: I'm really enjoying the fact that it's not jacket weather right now, but when fall does roll around, this safari-inspired piece is what I want to wear 24/7.
---
Monique Kamargo
Editorial Producer
1. Charlotte Stone Mules: My closet has sadly been lacking in the shoe department lately, and I've been on the hunt for new work-appropriate shoes. These Charlotte Stone pink mules are so fun and extra comfy, perfect for a long day at the office.
2. Miaou Striped Velvet Pants: While it's currently summer and the thought of wearing pants in this NYC heat gives me extreme anxiety, these cropped Miaou pants are perfect to save for cooler days. Who doesn't love a good velvet pant?
3. Roksanda Neneh Leather Bag: The double ring handle on this Roksanda bag has me swooning. It makes any look feel more sophisticated and polished, and now that it's on sale, I think I have to have it.
---
Hannah Baxter
Editor
1. Dion Lee Wrap-Effect Silk Satin Midi Skirt: I don't know how it happened, but I'm suddenly super into skirts—specifically midi, lady-like styles in rich silk or velvet. Emerald green is one of my favorite shades year-round, so you'll catch me wearing this all through summer into fall.
2. Nanushka Rose Printed Crepon Camisole: You can never have too many slinky camisoles, preferably in animal print. I'm wearing a similar style as I write this, ideally paired with these pants, which are also conveniently on sale!
3. MM6 Maison Margiela Patent Leather Ankle Boots: I've been debating a pair of red patent boots for two years now, and the classic Margielas are practically calling my name. Sixty percent off, done and done.
---
Daniella Deutsch
Producer
Part of the series:
WWWRN