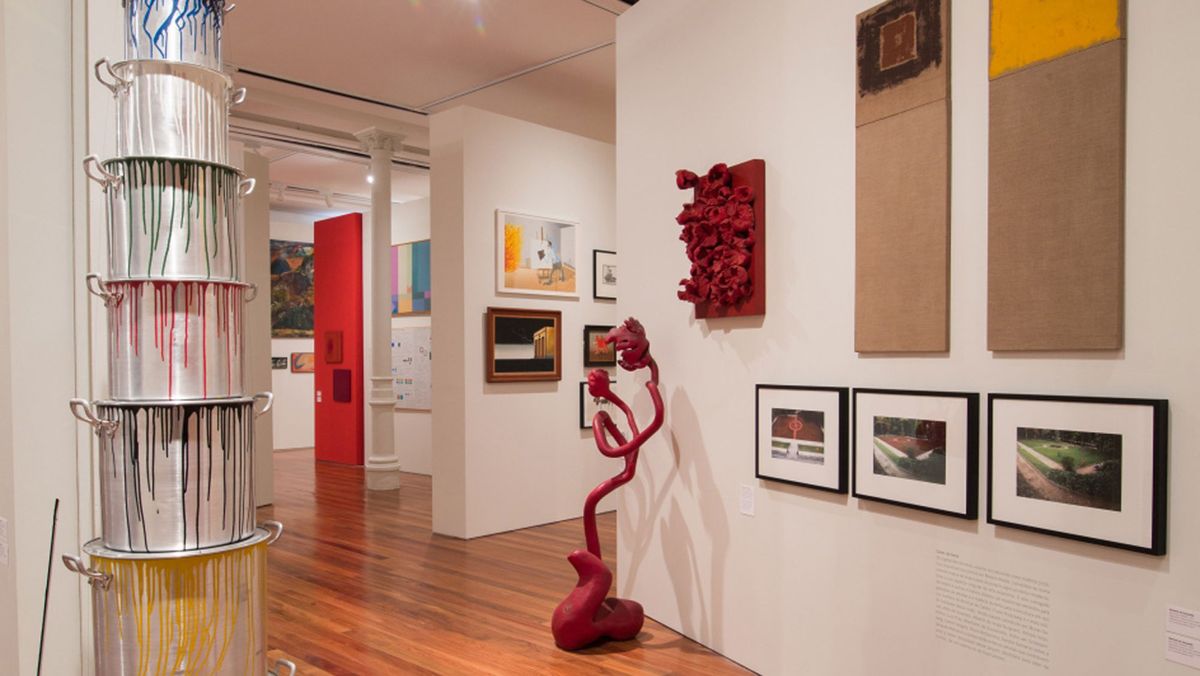 Travel
These Rio Art Galleries Will Make You Forget about the Beach
In a good way.
When dreaming about Rio de Janeiro, our minds typically wander to white sand beaches and rum-filled drinks. While that
'
s totally appropriate, we want to remind you of all the other cultural aspects of Rio, especially the budding and vibrant art world.
We were lucky enough to visit this incredible Brazilian city earlier this year, and while we of course played with a lot of
jewels
and
designer clothing
(and fell in love with a
cheetah-wallpapered bedroom
), we spent a good chunk of time exploring the abundance of art galleries. To be honest, it was the main reason we *almost* extended our trip. Which is exactly why we think you should bookmark this page as you're reading this, and refer back once you've booked your trip to Rio.
---
From the massive wooden barn-style doors through to the enormous shelf overflowing with art books and magazines,
this gallery, 
located directly across the street from Rio's botanical garden, is flawless in every way possible. Past the front desk, enter the gallery where Brazilian contemporary and sculpture artists
'
work is on display. The work is ever-changing, but we can promise you that no matter when you go, you'll leave impressed.
Artur Fidalgo Galeria will give you your fix of Brazilian contemporary art and then some. Opened in 2000 by Artur Fidalgo himself, the space shows work by Brazilian artists Camila Soato, Fernando de La Rocque, José Damasceno, Danilo Ribeiro, and Victor Arruda. After walking through the stark white space (made colorful through the works of art), head to the urban garden for a chill session under the jabuticaba fruit tree.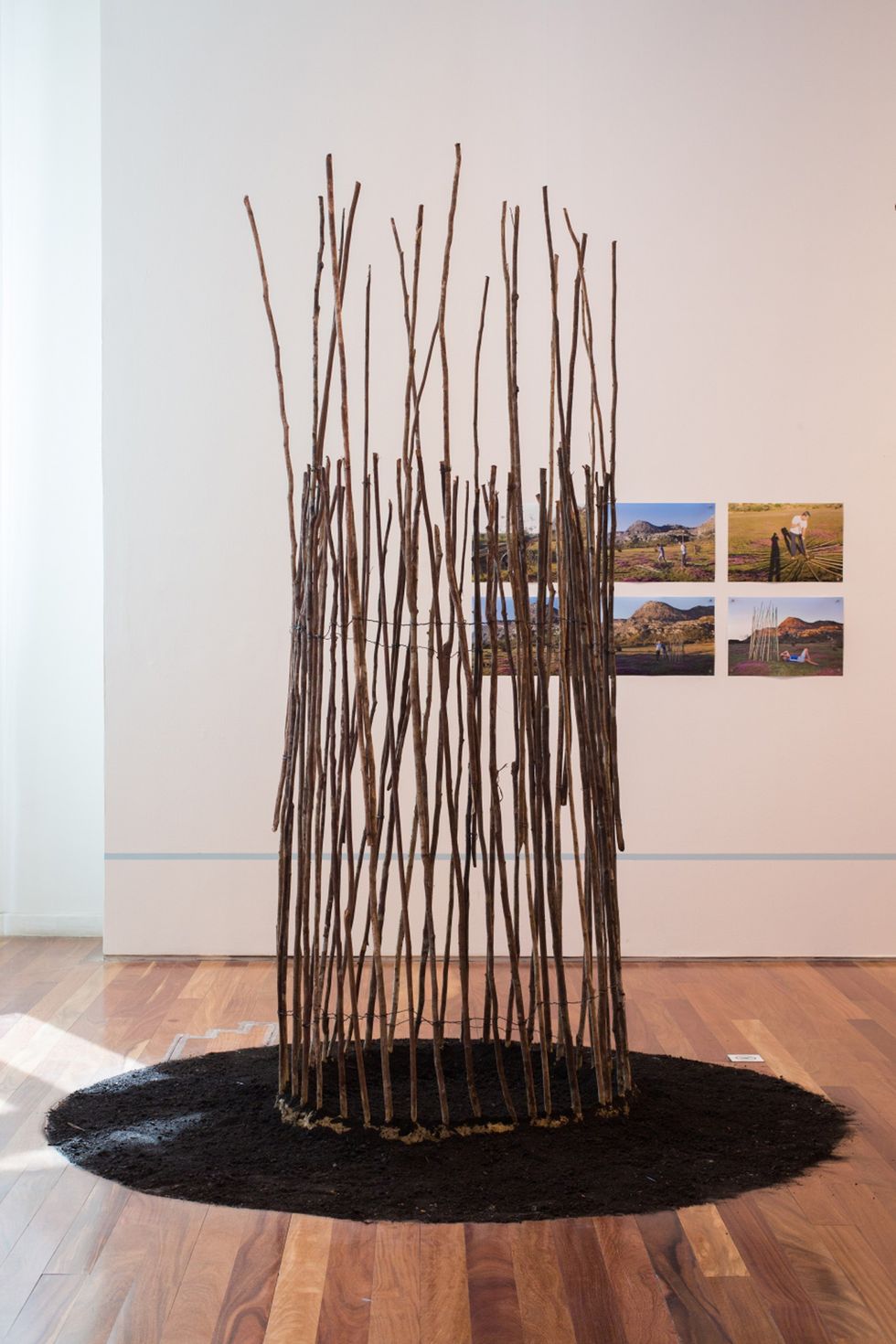 Photo: Courtesy of Thales Leite
If you're looking to spend an entire day exploring one gigantic gallery, then
Museu de Arte do Rio
is where you should set up shop. The gallery, which was opened in 2014 for the World Cup, is home to over 3,000 pieces of art in its three buildings (all of which are connected by one roof). The art is constantly being rotated, and the gallery has been known to host many exhibitions so you can keep visiting time and time again.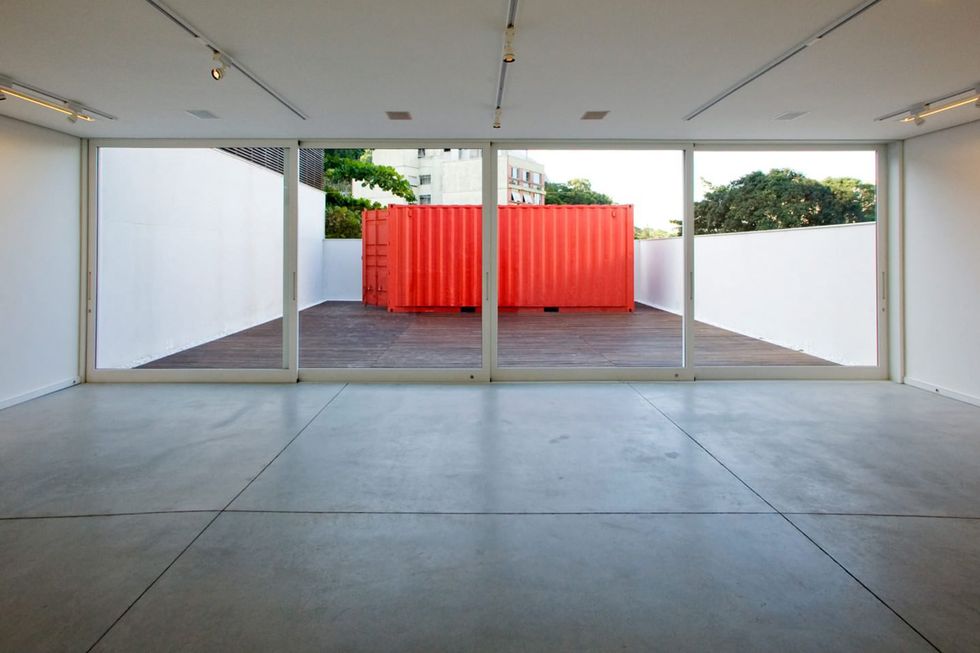 Photo: Courtesy of Anita Schwartz
Anita Schwartz directed three other galleries in Rio before she opened her namesake space. Spread out over two floors, the gallery has a main exhibition room on the ground floor, another on the second floor that opens up to a patio, which holds a bright orange shipping container that doubles as the backdrop to the gallery's many video installations.