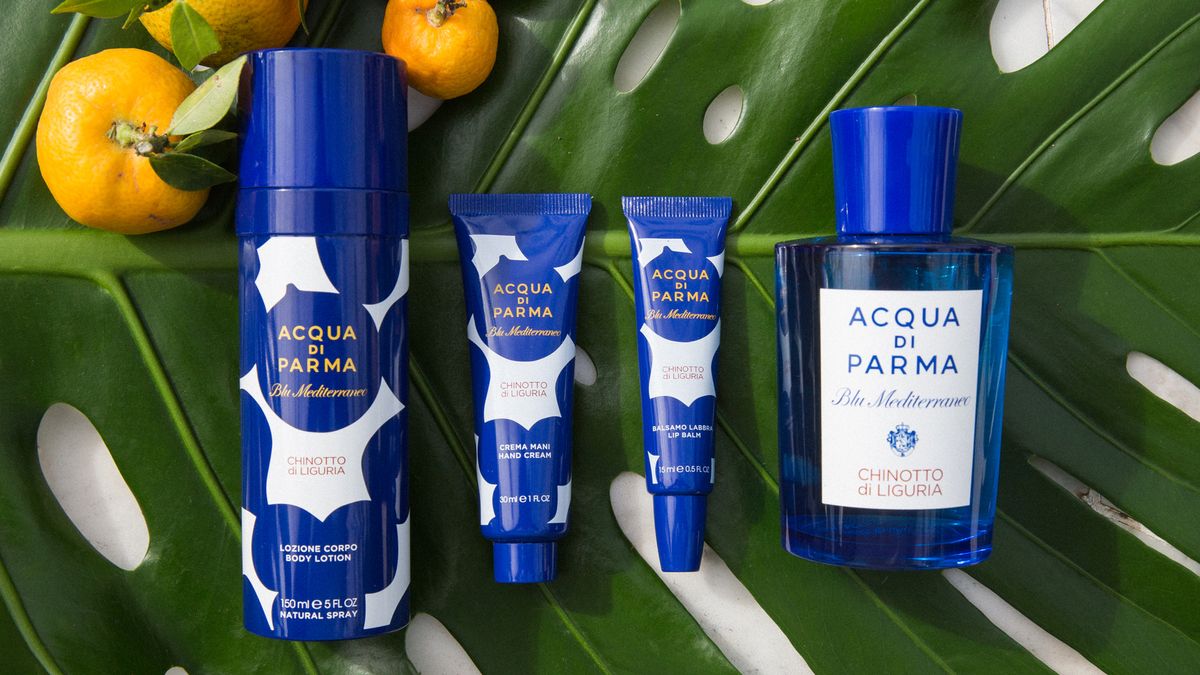 Beauty
Bring that riviera holiday right to you.
Alec Kugler
Maybe it's because Instagram is covered in pictures of beautiful people frollicking around Positano and Capri on their summer getaways, but
the art of Italian beauty
—particularly Italian summer beauty—has been on my mind. Who wouldn't feel gorgeous kicking through the surf on the riviera or strolling to dinner in a country where heels and a red lip never look like too much, even when you're in a sleepy little beach town?
Thankfully, as I try to bring the Mediterranean coast to my sweaty little summer in Manhattan, I can summon some of what I learned on a recent trip to Alessia, in the Liguria region of Italy. Between car-ride chats with my Italian hostess, visits to the local parafarmacias, and ample time people-watching with an Aperol spritz in hand, I took away some Sophia Loren-level keys.
---
1. CITRUS FRAGRANCE
There is possibly no fragrance house more Italian than the 102-year-old 
Acqua di Parma
. Their latest fragrance in the Blu Mediterraneo collection,
Chinotto di Liguria
, was inspired by the fresh, relaxed summers in the coastal region just over the border from Nice, in particular the local citrus chinotto. You might recognize the extra sour fruit as a flavor of bubbly drinks from San Pellegrino or Lurisia, but in fragrance, chinotto smells like an airy bite of lemon. Or orange. Or is it mandarin? I can best describe the spritz as a whiff of a salty breeze passing over white flowers, herbs, and a citrus broken open with your hands.
2. RED LIPSTICK
How better to your muster your inner Sophia than with a bright red lip? Make it more orange or coral for the summer months so it works with your swimsuit in the daytime and also shines bright across a candlelit table at dusk. I love the Italian makeup brand Kiko Milano, which is all over Italy and launched in the U.S. a few years ago. Go with the
New Unlimited Stylo in Coral Red
, which is most likely to last through pasta.
3. NO MANICURES

While regular nail appointments seem to be a staple of the American woman's beauty routine, at least in New York, I'm happy to scratch that to-do off my list this summer in the name of Italian beauty. The weekly ritual just isn't so much of a thing there.


4. YOUR SPOT AT THE BEACH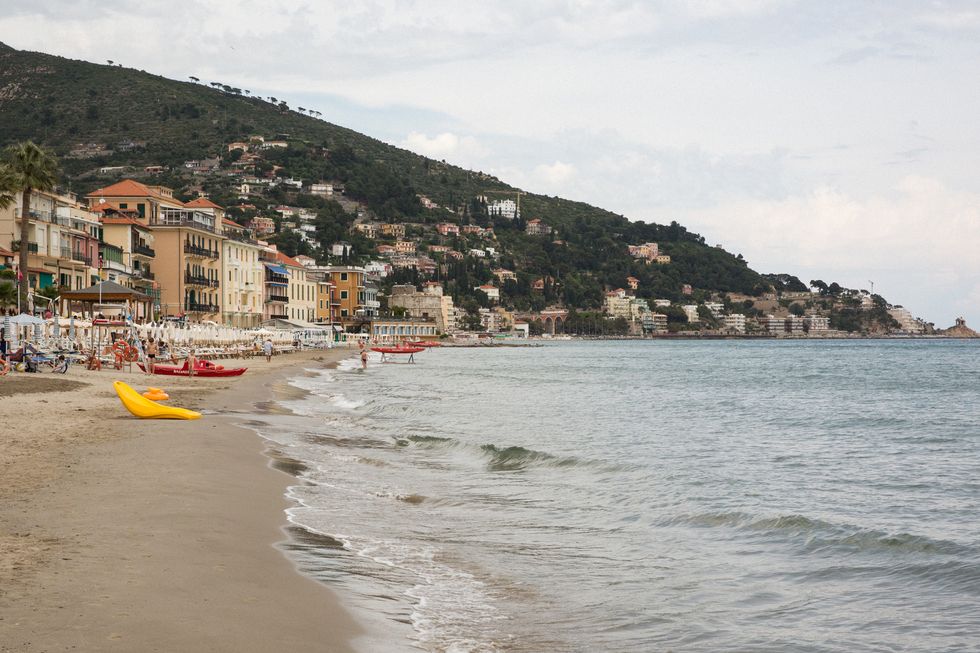 In Alessia, which is considered the Hamptons of Milan, we found the same sweet beach clubs signature to the rest of the Mediterranean coast. Think brightly colored umbrellas stretching in bands of color as far as the eye can see. Many families hang on to their exact spot for years, returning every summer to the same locale and surrounding company. Now, if that's not the life…


5. WAXING
Indeed, you may do whatever you very well like with your body hair (I do!), but if you like it gone like many Italian women, find thee a very good waxer. This is the preferred hair-removal method in the region, especially in the summer when people are baring all. Plus, it's ultimately a fairly low-maintenance choice, since it can last you weeks. In New York, I suggest
Spruce & Bond
.
6. FRENCH SKIN CARE
7. EPIC DINNERS