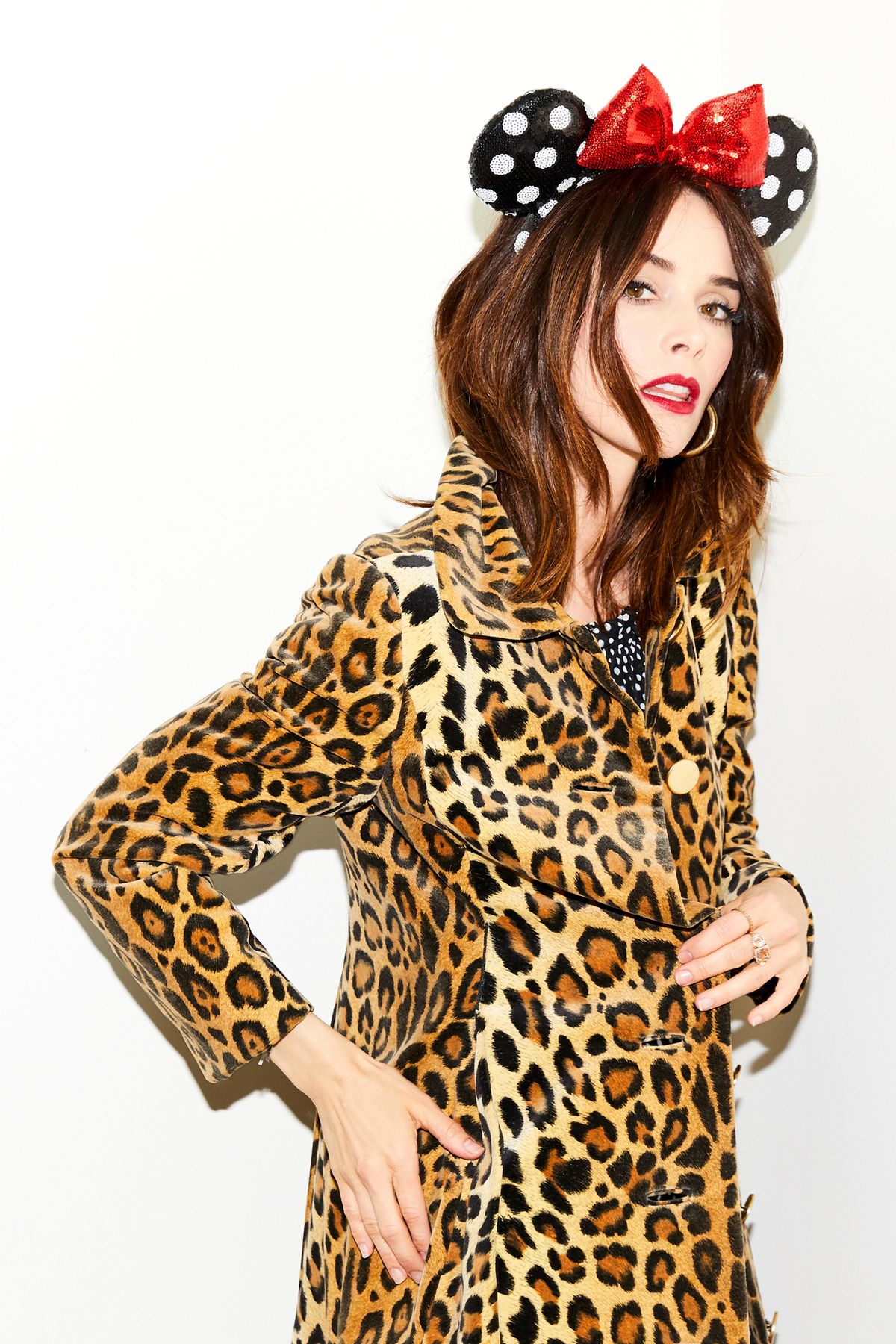 Closet
It's a boho chic dream. Los Angeles.
Tristan Kallas
Sarah Evelyn Bram
While you know Abigail Spencer from her string of hit TV shows such as Mad Men, OZ, Suits, and now Timeless (this writer's fave!), after speaking with the actress, it's a surprise she didn't end up a fashion designer. Spencer started making her own clothing alongside her mother at eight years old and then went on to study fabric—giving her a keen eye for unique colors and textures. While she isn't making her own clothes anymore, she still gets her fashion fix by really digging in and collaborating with the costume designers she works with on set.
When we visited her L.A. home, it became apparent that Spencer not only has a knack for the sartorial, but her interiors made us almost as jealous as her closet did. Both are influenced by her location—focusing on airy fabrics, breezy layers, neutrals, and pops of color. While rummaging through her goods, we learned about her love for Chloé's new collection ("The renaissance cowgirl situation is my vibe," she says), her favorite stores (Liberty of London, 1691 Vintage in Silverlake, and Motti Casa in Studio City), and her designer pals (she is close with both Clare Vivier and Heidi Merrick).
While her looks may change based on what city she's in and what character she's playing, we can tell you that after being in Spencer's closet, she is adequately armed to dress for any occasion.
Click through to see Spencer's home and closet, and to read more about her favorite spots to shop. Plus, shop her closet here.