15 Effortless Summer Pieces We're Wearing for the 4th of July
Because you need a hot look for America's birthday.
Shopping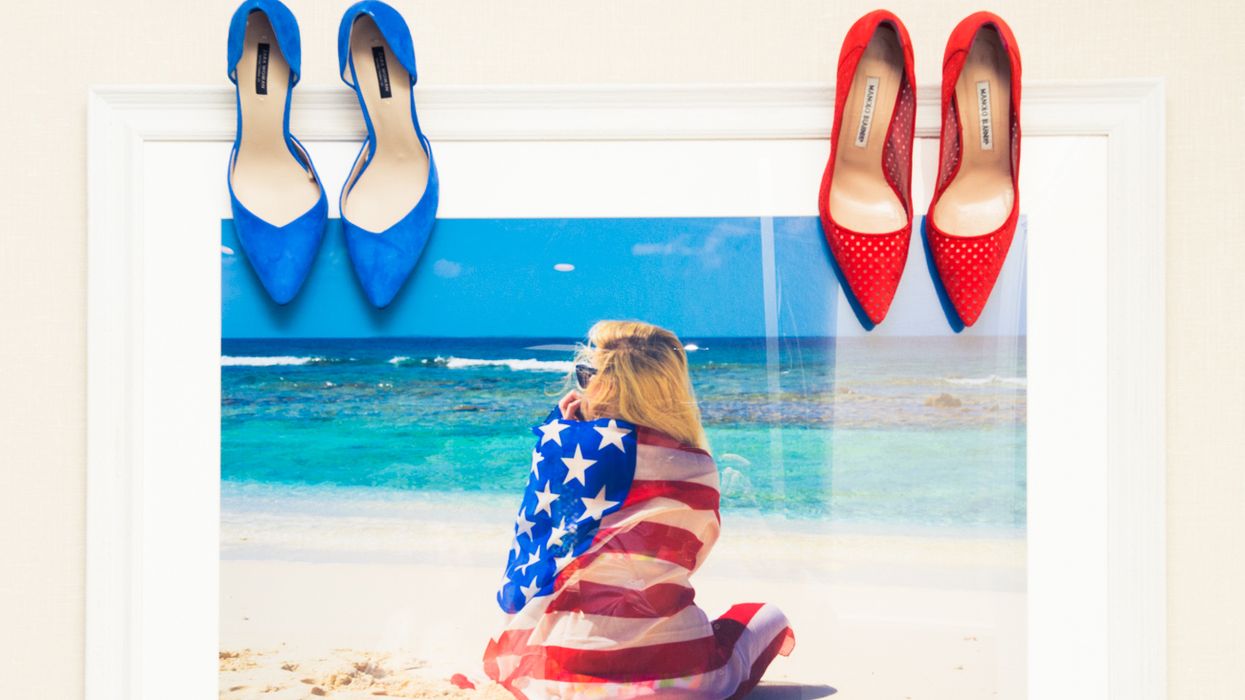 ---
1.
Kris Goyri Baha Jumpsuit: 
It's always really hard for me to find jumpsuits that fits, so one I can adjust is perfect! This one has an adjustable halter top, so as long as the pants fit, I'm solid! Kris Goyri always uses very breathable material, so this is perfect for wearing outside (on a rooftop, with a cocktail in hand of course.) I love the athleisure/swimsuit vibe this jumpsuit gives off, and the colors? You can't be more patriotic than red, white and blue.
2.
Binge Knitting Light Blue Bondi Tote: 
Straw bags, beaded bags, what about knitted bags? This tote from Binge Knitting is the perfect size for all things "picnic chic". I'm really into the baby blue color, but the cherry red is also perfect as a statement bag. I also really like how these two Mexican designers combine artisan work into their modern bag designs, I'm sold!
3.
Joanne McKay for Coya earrings: 
These earrings have been my OBSESSION ever since I found Coya on Instagram. The brand basically has collections of handmade jewelry, all featuring local designers in Latin America. A simple hoop is cute and all, but these stand out AND are one of a kind. These also kind of look like fireworks!