Travel
The food, the shopping, the views...and Toronto International Film Festival.
Noah Lehava
Thank you,
Drake
.
Thank you,
Justin Trudeau
.
Thank you…
Trump
.
Thank you for putting this glorious city we call home on the map—each for different reasons. But we'll take it.
By now you've probably noticed that here at Coveteur HQ, we give you a voyeuristic (and exclusive) look into the best of the best of, well, everything. From the most illusive couture archives hidden in the international homes we visit, to
the most delicious, local-approved restaurants
(recommended by our friends, of course) around the world, to the vintage stores where you'll find that Tom Ford-era Gucci, and beyond. And Toronto has some good shit we couldn
'
t wait to tell you all about.
While we're not going to claim we're giving you the first-ever list of what you should see, eat, do, and where to stay while you're in Toronto, we will say this: We know best. Because we *actually* live here! By no means is this complete (because, honestly, we couldn't possibly fit all of our restaurant recommendations in this post), so you'll have to come back for more. For now, here are the highlights you *must* know.
---
Toronto International Film Festival
Also known as
TIFF
, it takes place early September. Ask anyone who lives here or anyone who visits, and they'll tell you this is when Toronto is at its absolute peak. The weather is perfect—warm, golden-hour days and sweater-weather nights, and if you're lucky, the leaves will be turning their best crimson and yellow. Then there are the parties, screenings, celebrity encounters (who knows, you may just be sharing your Momofuku ramen with Leonardo DiCarpio) that go all 10 days long.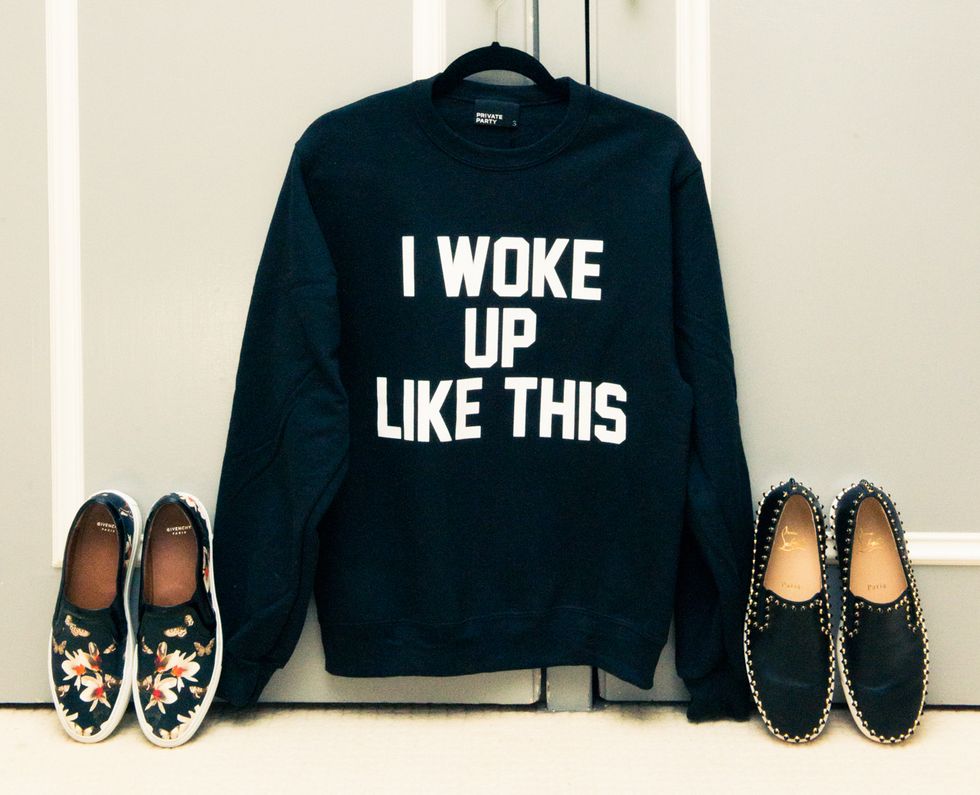 Drake Hotel
1150 Queen Street West

Not to be confused with @champagnepapi—the 6ix god has nothing to do with the boutique hotel and restaurant. If you want his cocktails, head to Fring's just a few blocks away. But the Drake Hotel is not to be missed: Its suites are outfitted with custom mid-century furnishings you wish you could find on 1stdibs, the brunch is worthy of a pre-11:00 AM wake-up call, and the Sky Yard rooftop was practically created with long Sundays day-drinking margaritas.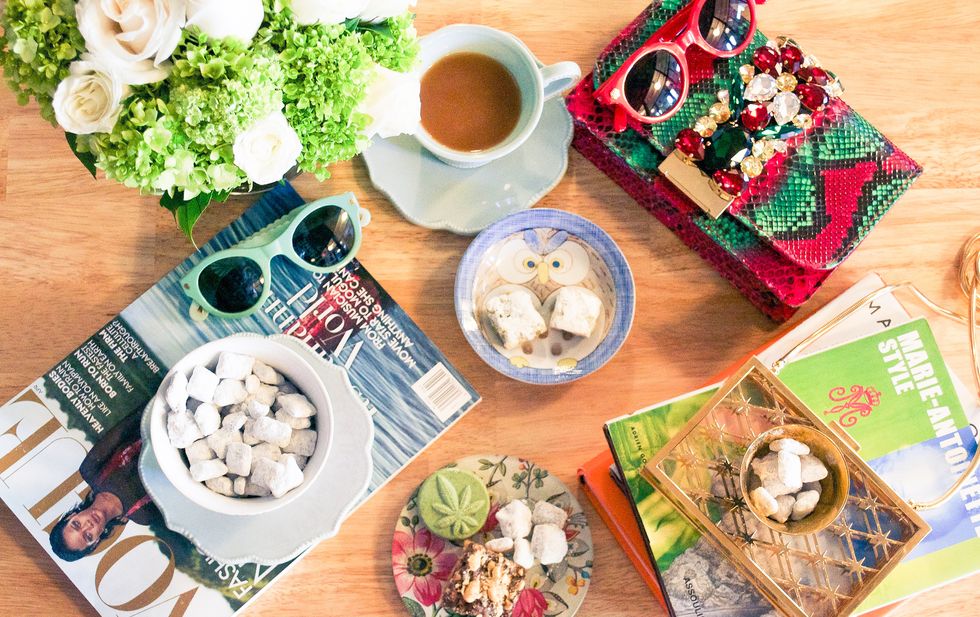 Tokyo Smoke
850b Adelaide Street West

If you want to experience something truly Canadian, you're going to want to visit a dispensary. And none compare to Tokyo Smoke, where the paraphernalia are such masterpieces that anything you buy you'll have permanently on display. We do. If you don't want to pack anything in your carry-on, indulge in a few *special* treats and chill TF out at Trinity Bellwoods park.



VSP Consignment
1410 Dundas Street West

Want to know where all the fashion people (yes, friends, we have them here, and their shit is good!) retire their Dries Van Noten, Balenciaga, CHANEL, Etro, et al? Here. What's theirs can now be yours.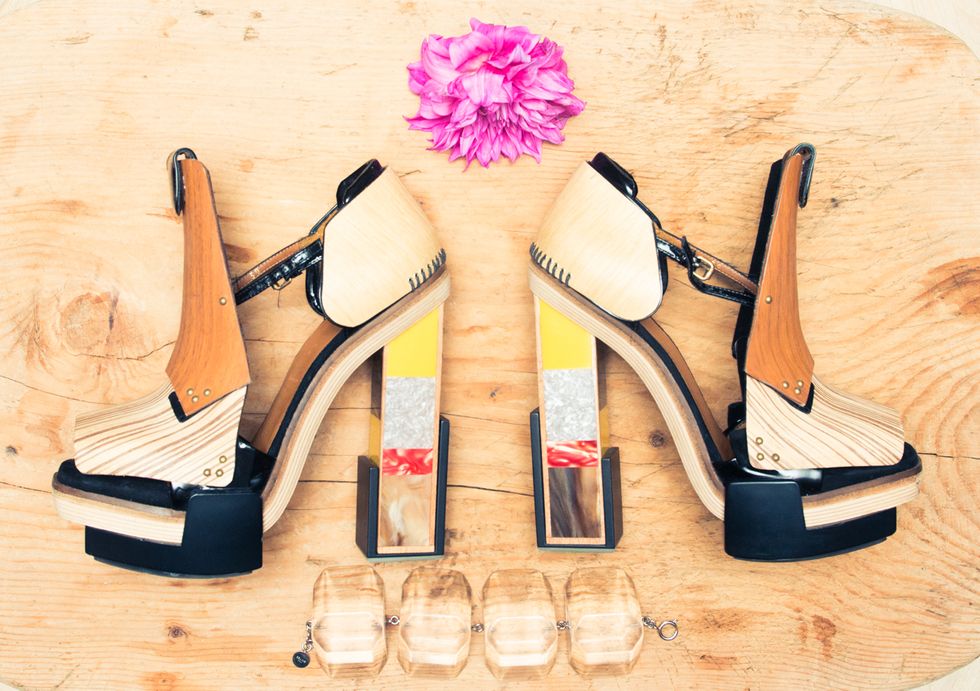 "If it isn't BBQ weather I love to go shopping in Australia. My favorite boutique in Sydney is called Parlour X. Eva Galambos, the owner, buys a great mixture of local Australian and international brands."
Soop Soop
1315 Dundas Street West

There's one thing you have to know before you go here: There is about a 0 percent chance you'll leave with nothing. Richardson. Atelier Wonder. Ground Zero. Yeah, it's good. Plus, their namesake pieces are a minimalist's dream.



Dynasty
1086 1/2 Queen St. W.

Do you want the good news or the bad news first? Good news: This place is a succulent-and-fern-lover's paradise. Imagine walking into an expertly curated and potted jungle that can be yours in one swipe of your credit card. Bad news: If you're joining us from across the border, you'll have to walk out empty-handed. Does this trump (pun totally intended) your current living situation?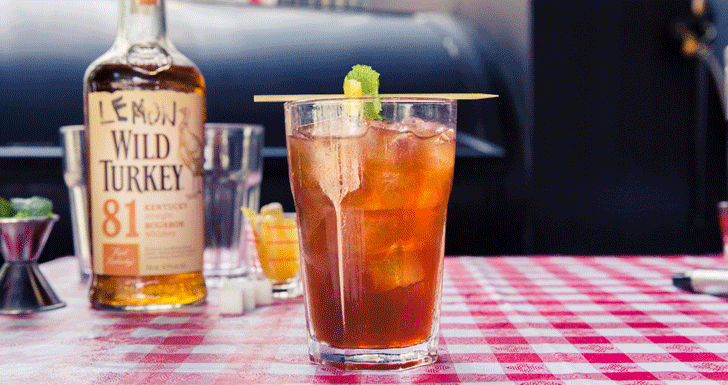 Bar Isabel or Bar Raval
797 College Street or 505 College Street


Listen, if you've come across any list (ANY LIST) of places to eat in The 6 and one (or both) of these weren't listed, well, you might as well ignore it entirely. The food at these sister restaurants is borderline orgasmic. The key: Plan in advance. If there is one thing you must (!) do immediately after booking your flight, it's making a reservation at one or both spots.

 

Cold Tea
60 Kensington Ave


We're going to bust out an overused designation and call this a hidden gem. Because it quite literally is. Find it allllll the way in the back of Kensington Mall (not a mall at all—read: hidden) for cold beers, good music, and eats. No cold tea served here.


Electric Mud
5 Brock Ave. 

The. Best. Damn. BBQ. in the city. Order the crack rolls, brisket, baked beans, and buffalo cauliflower. Trust.



Shameful Tiki Room
1378 Queen Street W.

So cheesy, yet so amazing. A good night is guaranteed here.



Seven Lives Paleteria 
72 Kensington Avenue

Three words: Fruit Loop paletas.