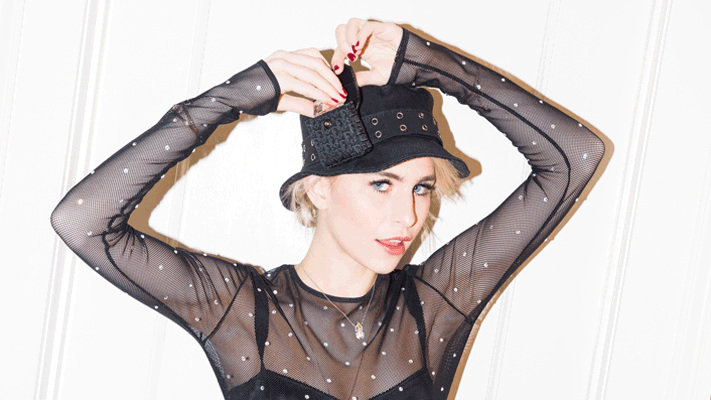 Makeup
The lip glosses are almost literally *frosting.*
Alec Kugler
Tara Gonzalez
When we meet
Caroline Daur
at the Bowery Hotel in February, it is mid-New York Fashion Week, and she's already dressed head-to-toe in Coveteur-favorite designer 
Alessandra Rich
: a sheer black two-piece and bejeweled stilettos, with black Dolce & Gabbana underwear underneath. The German blogger's platinum hair is pulled into a loose low bun, as it often is, making what might be considered a black-tie outfit instantly street-ready. Caro, as her friends call her, is also wearing what will become one of spring's biggest accessories trends, a
bucket hat
—in this case Dior's, which has its own little pouch. When she opens it, it contains Daur's tiny Miss Dior fragrance.
The truth is beauty products are hardly an afterthought of the style star who, earlier this month, became the face of a
new lip gloss collection with MAC cosmetics
—15 confection-inspired lip glosses called "Oh, Sweetie" that look, smell, and feel like, mmmm yes, frosting. Colors include classic pinks and reds, plus lime green and turquoise. "I always had fun to express myself through makeup," Daur says. "As a child I loved to dress up in my mom's clothes and steal her lipstick and eyeshadow palette."
Clearly, the dress-up part took off, as her 1.5 million Instagram followers know well. Now we get to learn more about her beauty favorites, pet peeves, and all-time favorite spa.
---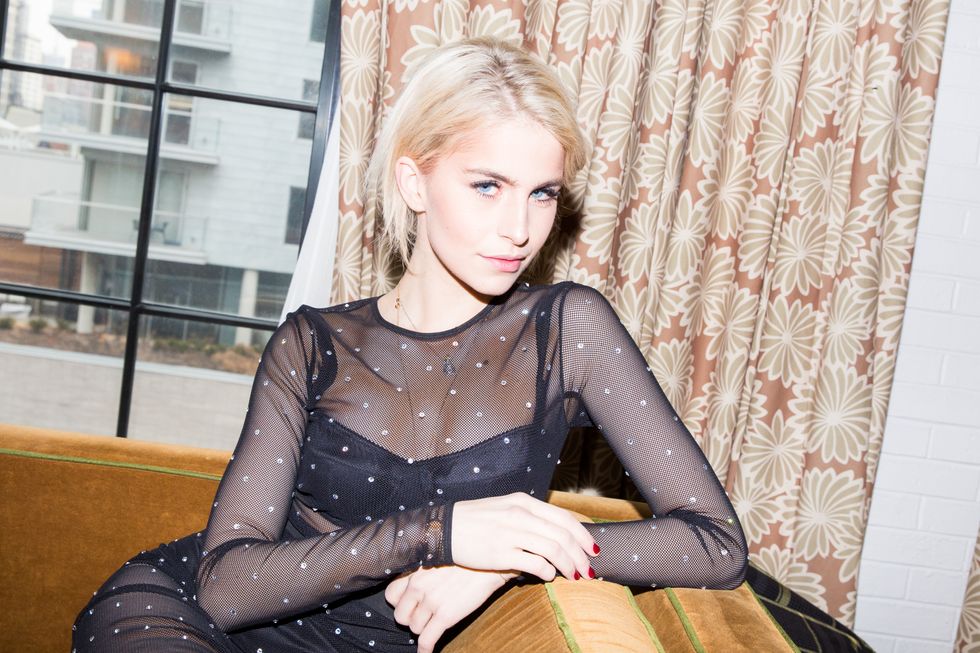 What is your makeup fantasy product that does not yet exist?

"A powder that stays perfectly on even if you sweat and has UV protection included."

Do you do your makeup differently if you're doing a shoot?

"No, I'm not doing my makeup entirely different for a shoot. Maybe I put a little more powder on and experiment more with the eye makeup."

What's your biggest makeup pet peeve?

"My pet peeve is definitely an orange foundation line along the jaw. Sometimes it can happen when you are in a hurry and you reach [for] the wrong color. But I'm really cautious to prevent that this is not happening to me."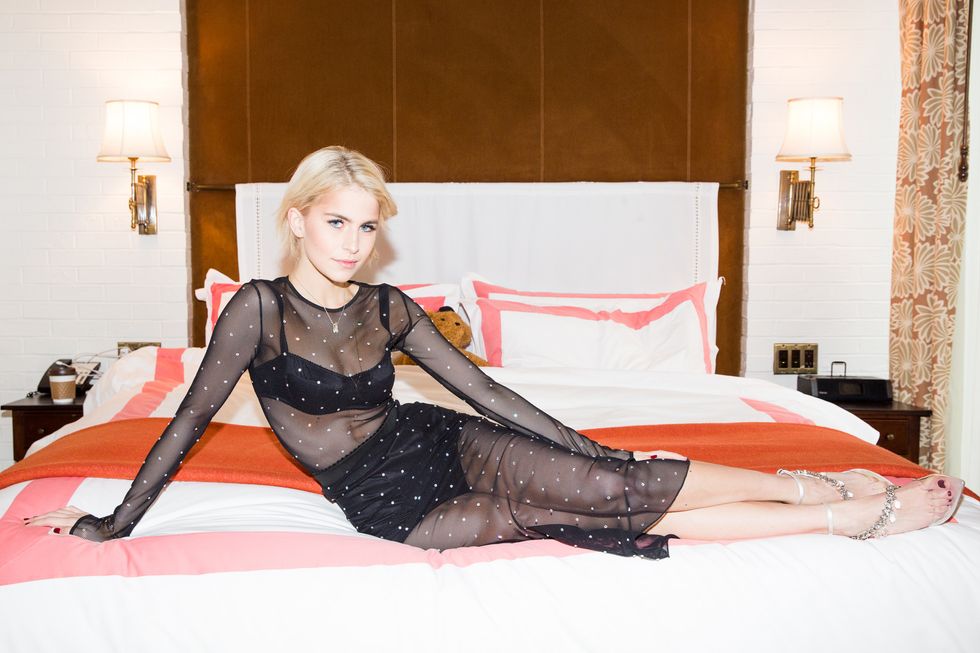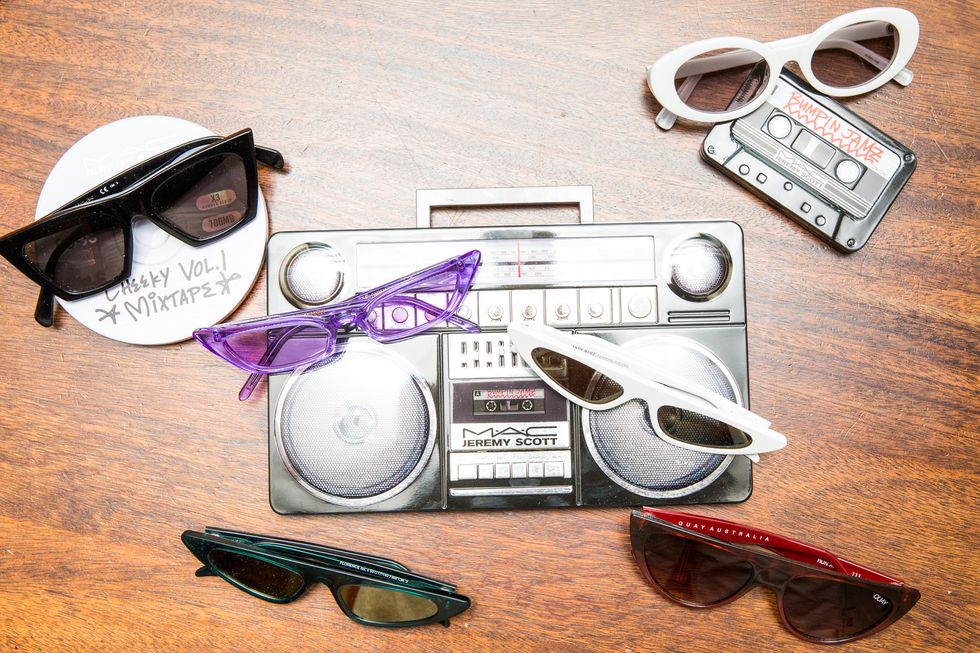 What

'

s your funniest/most unusual personal makeup trick?
"The best trick for a long-lasting makeup is a mixture of hairspray and
Fix Plus Spray
! I know it sounds weird, but I like to fix my finished look with a little bit of them."
What skin-care products are always in your bag when you travel?
"I like to use hydrating cream from La Mer and the products from Dr. Barbara Sturm for my skin."
What's been your biggest beauty hang-up, personally?
"My skin can get dry, especially when I travel every day. But I try to drink at least two liters of water every day and use cream to hydrate my face."