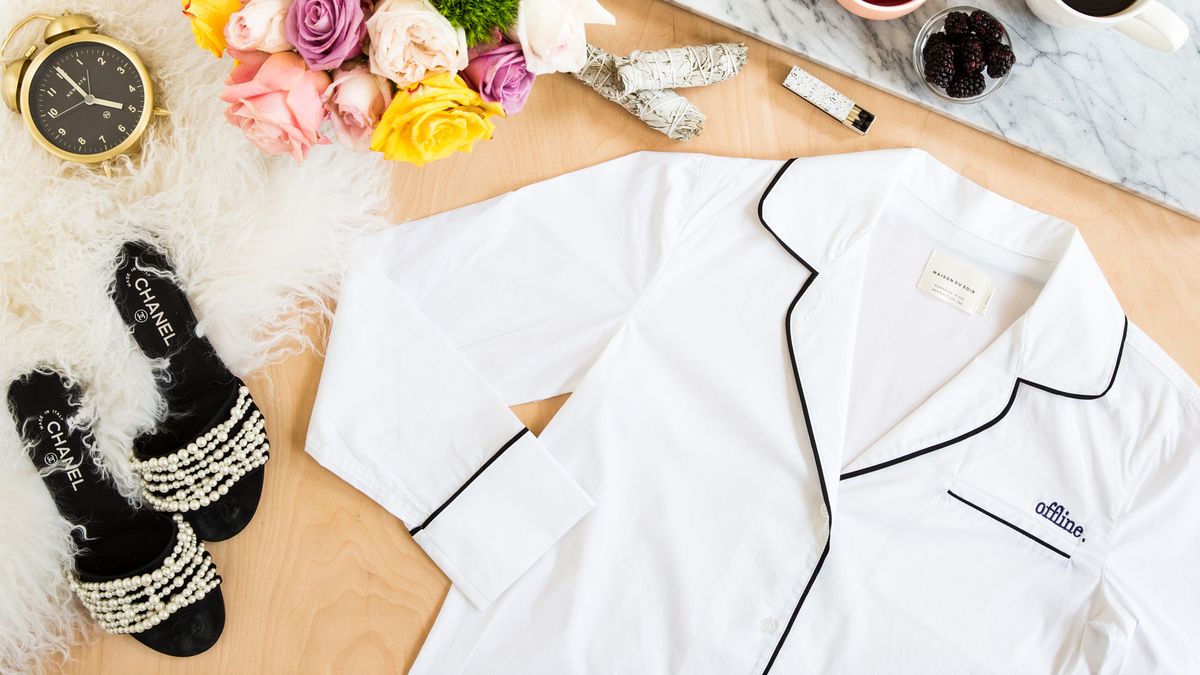 Shopping
15 items that make your bedroom the most sacred (and chic) place.
Alec Kugler
Whether it's stripping down and climbing into a superfine, 600-thread-count cocoon after a particularly exhausting workday, part of the equation to your ultimate Friday night (plus, popcorn; plus wine; minus plans), or your home office for a crack-of-dawn conference call, your bedroom is sacred. And so are all the other things that equal a luxurious day or night in, or, *you know*, that make you never want to leave. Here we go again with the math (the good kind!) to sum up the ultimate chilled-out sleeping (or just lounging) situation.


---
Add some: Luxe Cozy Gear
A luxuriating afternoon is nothing without the right wardrobe. We're talking cozy, never-want-to-get-out-of-them pj
'
s, like our "Offline" set made in collaboration with Maison de Soir, Del Toro Dumpling slippers, and celestial sleep masks. See you never, outside world!
Multiply by: The Vibe

If the energy isn't right, are you even sleeping? Create a chilled-out, spa-like space that lets you reach ultimate zen. Crystals are your friend! So is a warm, addictive scent. A dash of over-the-top luxury doesn't hurt either!



Greatest Denominator: Your Bed

This is your greatest accomplishment—you've made it to bed! So make it a place you never want to leave. That means silk pillowcases so you wake up your best, super-soft sheets to encase yourself in forever, and cozy throws for lots of look and extra comfort.