How Alexandra Shipp Went from Live-In Nanny to Actress on the Rise
The Love, Simon star talks high school memories, her dream role, and the unusual beauty treatment she got on the set of X-Men.
Celebrity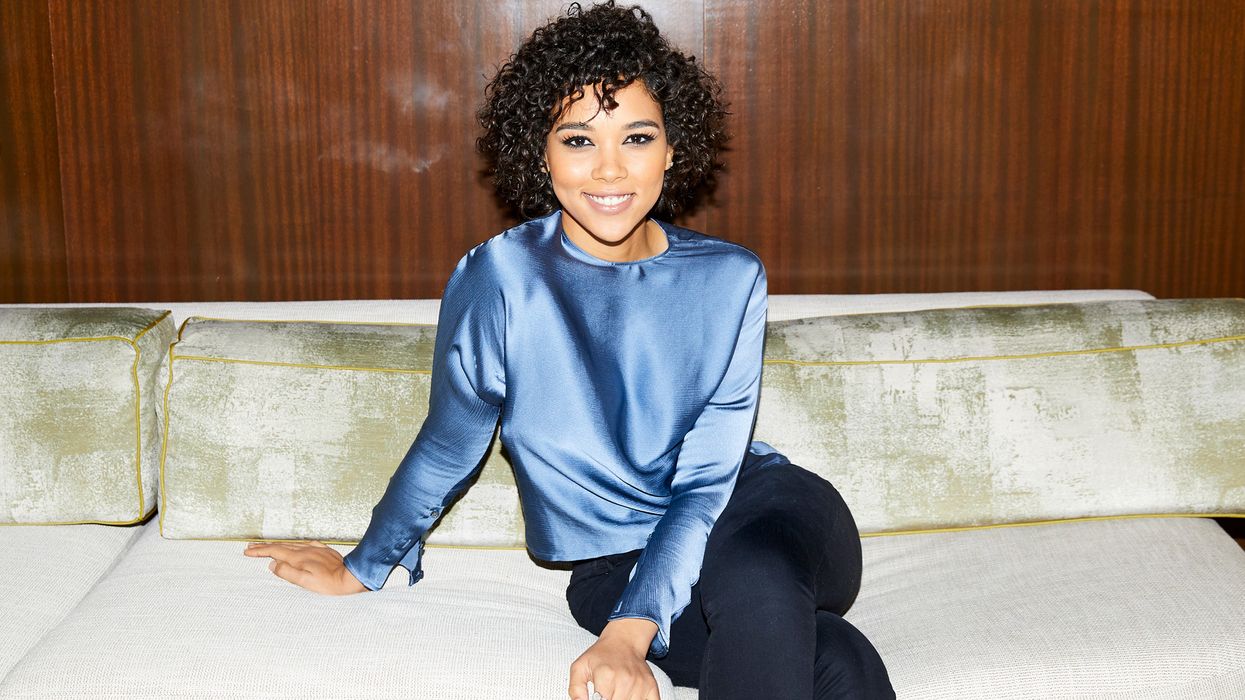 You're not imagining things:
Alexandra Shipp
really is one of those actresses who seems to be, well,
everywhere
. In just the past few years, she's gone from playing Storm in
X-Men: Apocalypse
to Abby in
Love, Simon
, and even appears in the Netflix series
Dude
. So before her career *really* blows up—she's also got both
X-Men: Dark Phoenix
and the
Shaft
reboot slated for next year—it's time to get to know all about this actress
on-the-rise
. We met up with Shipp at
The London West Hollywood
to find out what she was like growing up, the crazy beauty treatment she tried while playing Storm, and the time she worked as a live-in nanny. 
---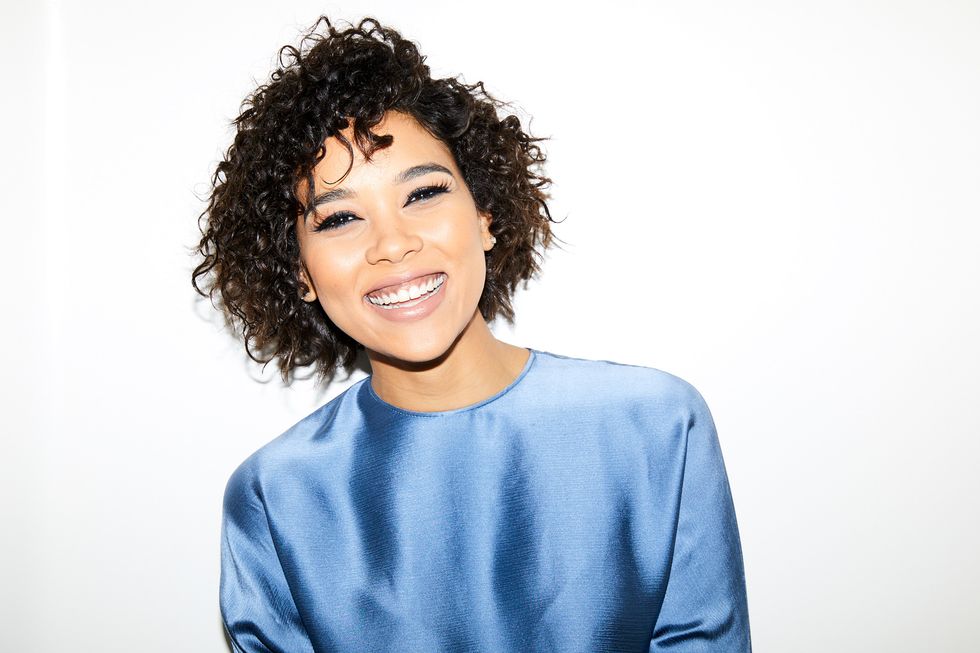 Acting Is like Therapy for Her

"There's something about taking on someone else's story and getting in someone's skin; it can be quite therapeutic at times. I grew up with a single mother, and sometimes, when I get to play those roles where the father and daughter do all kinds of stuff when they're younger, that strikes a chord in me. That allows me to feel those things and see what that's like, and know that I'm lucky to be in the life that I'm in. I'm lucky that I get to portray all these other lives."



Love, Simon Changed Her Life

"I think it's definitely changed my life, just in the sense that I'm able to start smarter conversations about high school stories. I get to have conversations about what we should do in moments when [young people] come to us and want to share their truth with us. How do we react? How do we support them? How do we love them? No movie has ever done that. This is the first time a studio has, and I get to be a part of that conversation. That's a dream job."


She Wasn't "The Popular Girl" in High School

"What's so funny about my character [in Love, Simon] is that she's so opposite from me. No one would try and set me up in high school; I didn't have guys clamoring for my attention or asking my friends, 'Hey, is your friend single?' When I was doing this movie, it was fun because it was written in the script that everyone was already into me. So I was like, 'OK, let me make this girl non-quintessential pretty girl. Let me make her funny, caring, and loving. And original to herself.' She's a bit of a nerd. She's a bit of a weirdo. She's also got a really great heart. I liked playing her because I would do something weird and people would go, 'Wow, that Abby, she's so hot.' And I'd be like, making a weird face or whatever [laughs]."



Her Friends Mean Everything to Her

"When I first moved to L.A., I didn't have any friends—I could not make one friend to save my life. Then, I met some girls, and they took me under their wing. It was really cool to feel like I had a coven, in a sense, and we've just kept it going ever since. One of the girls in the picture [on Instagram] is my one friend from high school who I still keep in contact with. I just love her; she's the love of my life. Friends are important. I love my friends so much. I want to take care of them when they're sick. I want to be there when their children are born. They're the family we get to choose."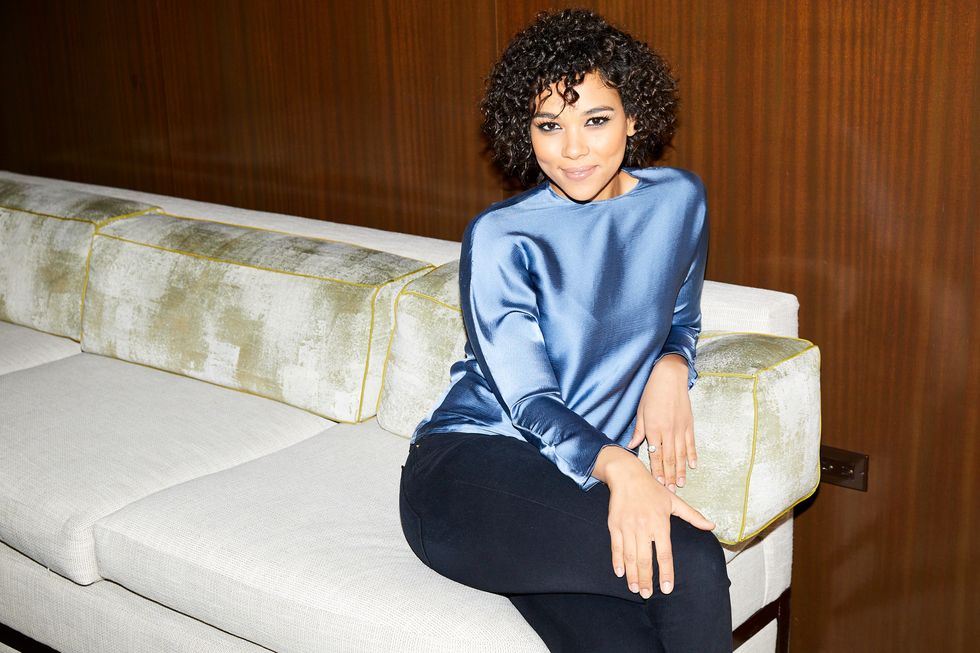 You Can Also Catch Her in Dude on Netflix

"It's not just about weed! It's about lifelong friendships that you create and build on. Those people you've known your entire life that you've gone to school with—they know your first kiss, your first dance, they know so much about you—and you're graduating high school and you won't see them for months. It's so different from when you got to see them every day. It's set in present-time California, so weed is legal and these girls are really, really smart, and they're getting to their last two weeks, so it's really kind of like the end of the school year when they can take their hair down and smoke before class. And it's written and directed by Olivia Milch, who is this insanely beautiful human being inside and out, and she's an incredible writer and director. I haven't worked with a female director in a while, and it was so much fun working with her."



Yes, She Knows She Looks Young

"I like to joke around and say it's because I got all this melanin from my daddy! I have a young face, but I think it's important to bring a level of maturity to roles—especially roles with high school students—because I wish I could have been like Abby in high school. I wish I could have had those types of boundaries and self-awareness of who I am and what I'm dealing with, but also have the understanding that I can have my own existential problems and still be able to grow and live within that."


She Can't Share Anything about X-Men: Dark Phoenix

"I'm really excited about that. I got to do some really cool stuff for it. I just can't wait for people to see it. I wish I could elaborate, but Fox would kill me."



And She Doesn't Like Keeping Secrets

"I would like to think I was good at keeping secrets, but I don't want to keep secrets. Do you know what I mean? If I have to keep a secret, I will, but I hate doing it. I'm just one of those people who are like, 'Let me tell you everything.'"



She Had to Get Head Facials While Playing Storm

"They would shave my head every day, and then they'd put foundation on it. And they'd put glue on it, then put a wig on it. My skin started breaking out on my head. I had to get head facials. It was so funny. It's pretty much the same thing as when you go to an aesthetician and get a facial, but with your head, it's just a lot more necessary. They have to do the whole thing, and luckily on X-Men I had an amazing makeup team and hair team. They made sure that my skin was good."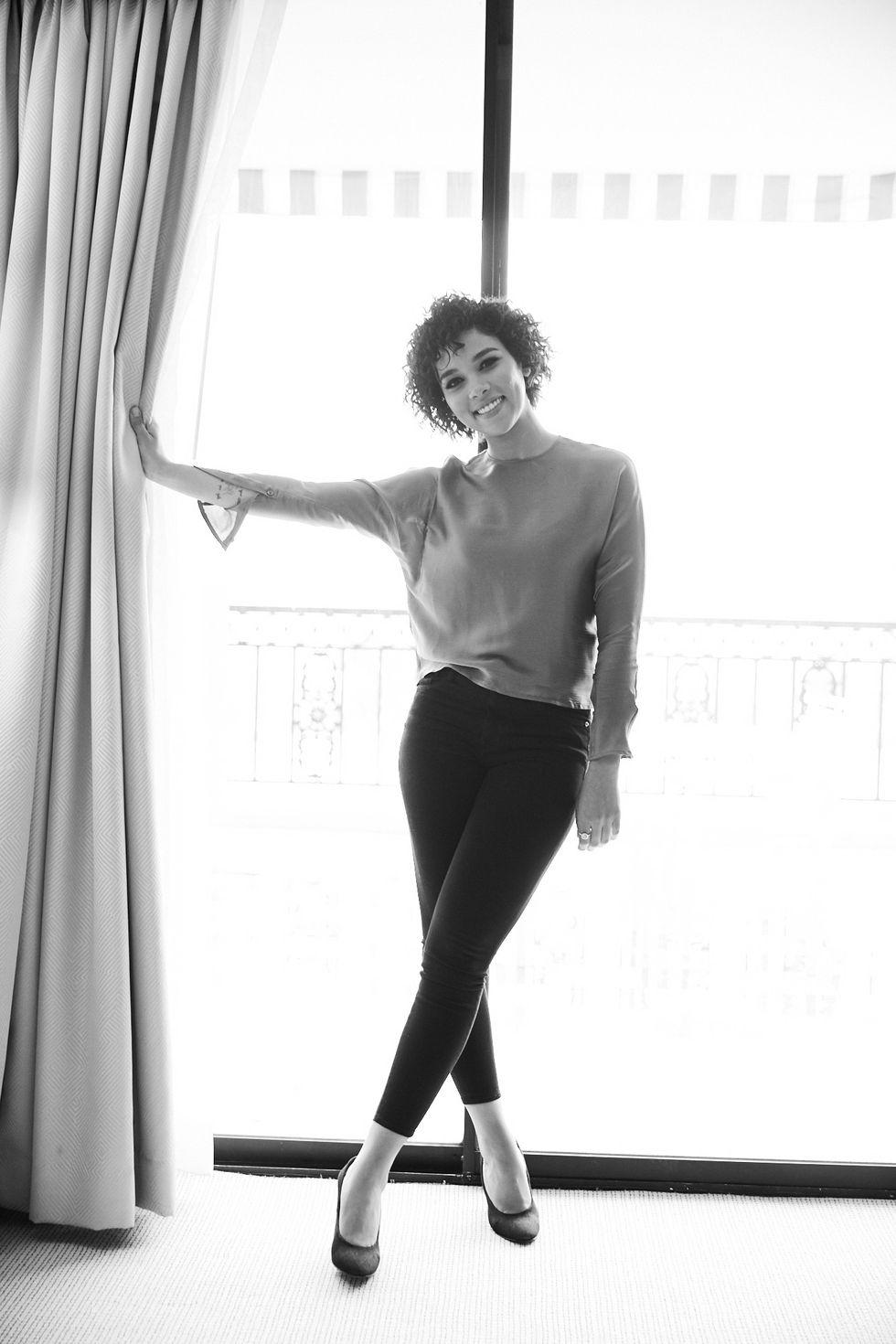 Her Goal Is to Read All the Storm Comics

"I made sure to read as many comics as I could get my hands on. I still read comics about her—every time I see a comic store, I stop in and I look for their Storm comics to see if there's one I don't have. I want to make sure that I know everything so that when that mega Storm fan comes up to me and wants to discuss Storm, I can have a discussion with them."



She Has a Process for Getting Into Character

"I like to work on the physicality first. Say Storm, for instance: I had to figure out how she walks, how she talks to certain people—whether it's people that she loves, people that she's ordering around, or people that she respects. Your tone changes within that. And also, at the time, I got the role at 23, and I told myself that I wanted her to be 17, but to be street-smart and to understand what it's like to a street kid growing up Cairo. So I watched different movies from back in the '70s and '80s and I went off of how those kids were carrying themselves, running through markets and stealing things here and there."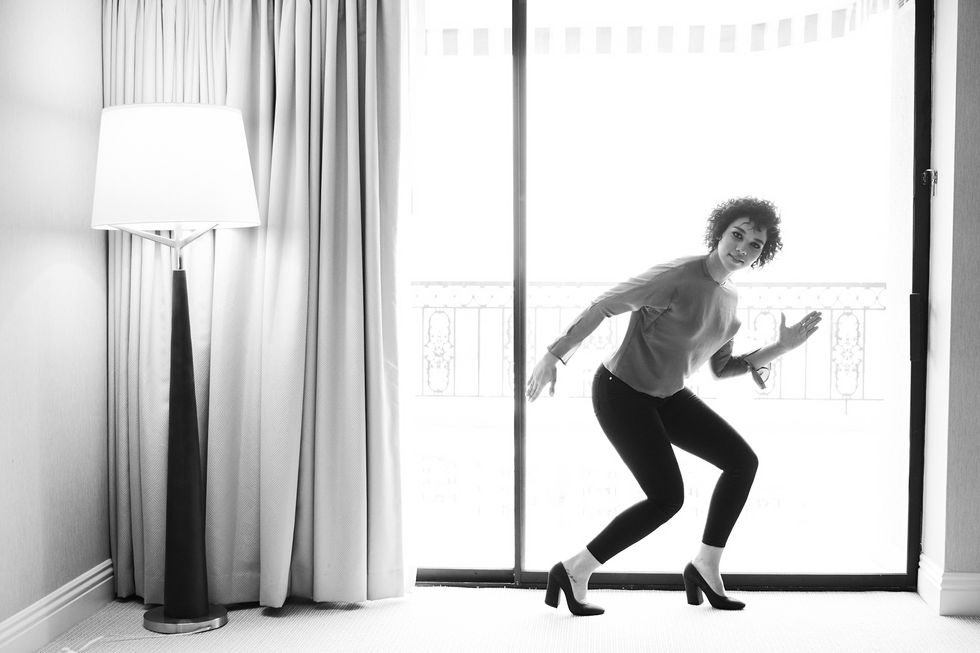 She Has a Dream Role in Mind
"I think that my dream role would definitely be playing someone who's fighting for injustice for children. I read this script the other day about a girl who was fighting for kids who get taken away and put into the system, CPS. She's kind of like a social worker, but she's also kind of like a
Harriet the Spy
, where she does it on her own time. The story went differently—that's how it started, but even just reading that initial breakdown of the character, I was like, 'That is something that I can really get into.' Something where I'm helping kids and showing that these kids who get put into these systems are really kind of alone. And if there was more compassion, and understanding, and maybe shining a light on that, I think that would be something that this world could really use."
She Was Once a Live-In Nanny
"I was a live-in nanny when I was 18, 19. It was for this director and his wife—they had this adorable little girl, and I loved them. I still chat with them every now and then. They've moved away. I love kids. I've always worked with children."
Want more stories like this?
Sophie Turner Is Making a Major Career Move Following Game of Thrones
Lucy Hale Says She Sometimes Thinks About Giving Up Acting
Coming Out Wasn't for Me—It Was for Everyone Else