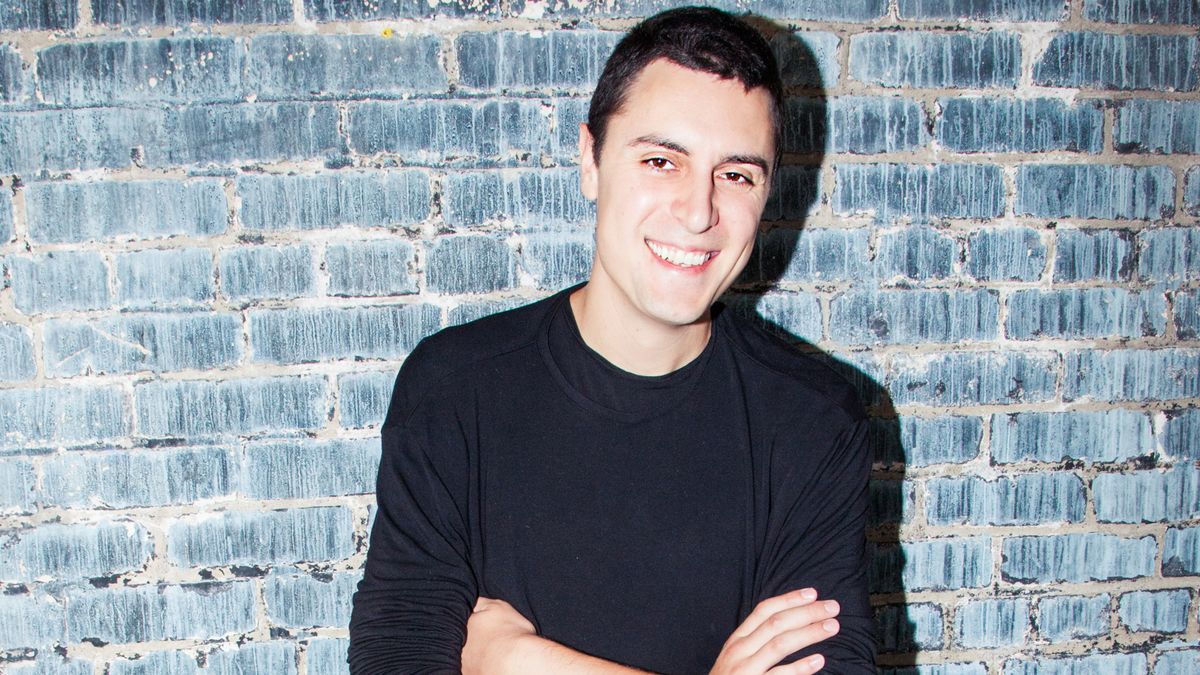 Designers
Sid Neigum chatted with us about his biggest collection to date, his 3-D designing adventure, and why he wants to collaborate with Tesla.
Renée Rodenkirchen
From a bright and airy studio space in downtown Toronto to the runways of Paris, we've been following designer Sid Neigum's journey for years. As soon as the Alberta, Canada, native realized he could make a career out of designing clothing, he put his all into it, dropping out of a science program to study fashion and later moving to NYC to attend the Fashion Institute of Technology. Afterwards, it was back to Toronto to set up his studio and get to work. He showed his first collection at
Toronto Fashion Week
 in fall 2011. Over the years,
Neigum
has become internationally recognized for his eponymous womenswear collection marked by structured silhouettes and draping details. His pieces are the type that instill confidence within seconds of slipping them on.
Neigum recently told us that he's launching a
resort collection
, and we nearly fell out of our chairs with excitement when we heard the news. Talking on the phone with him, the designer shared that it's something he's wanted to do for years, and now that he finally is, he's blowing it out—making it his biggest collection to date. We spoke with Neigum to get all the details, also grilling him on the 
3-D design project
he's working on, and what it's like to date a fellow designer (Neigum happily calls Chloé Gordon of
Beaufille
his girlfriend).
---
His first fashion memory:

"That's a tough one. I've asked my parents if I dressed weird growing up, and they said I'd wear an Oilers jersey with a tie [laughs]."

How the resort collection came to be:

"I started working with Rainbowwave—they're a sales showroom. They're based in London, but they have showrooms in New York and Paris, and part of working with them is that they want designers that are producing four collections a year. [Resort is] something that I've always wanted to do, but it hadn't made sense before. You kind of wait until stores are asking for it, and I've been waiting for that because I feel that two collections a year has never really been enough. So when the opportunity came up, they said I basically have to do it. Even though I've wanted to do it for a long time, I had to do it. So here we are [laughs].

"It's actually going to be the largest collection to date. It's also my most colorful collection—it's sort of an exploration of colors. It comes out in stores in November, [and] it's for people who are traveling at that time, but then there is also a see-now, buy-now component full of pieces that people can actually wear in December and January. The collection is the largest because it stays on the shop floors the longest—it comes in November and goes on sale when spring product goes on sale. Stores basically allocate most of their budget to resort over other collections because of how long it stays in the shop."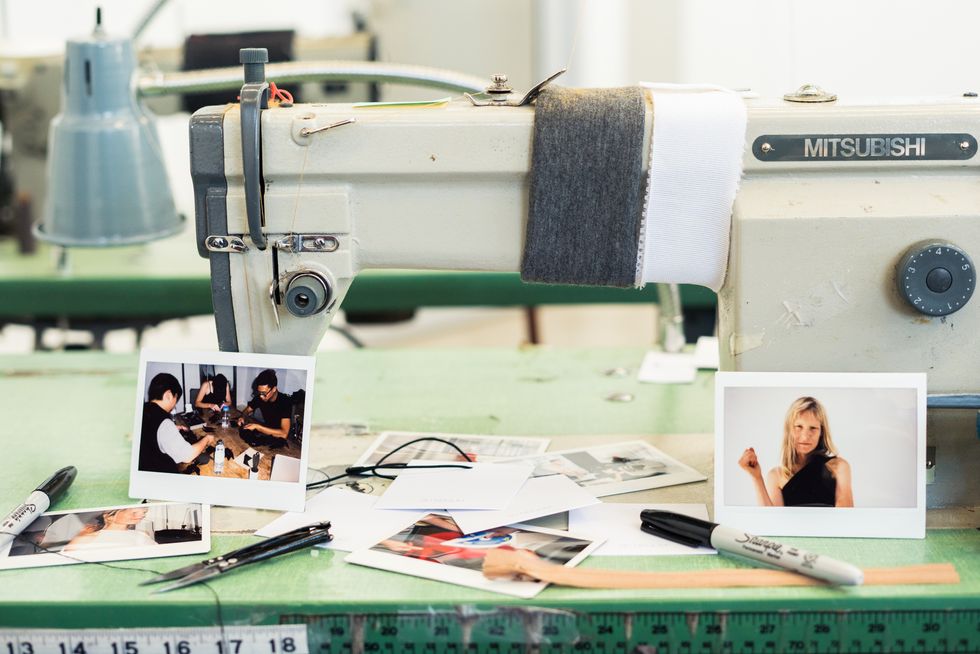 What the collection is inspired by:

"Last time I was in Paris, we were there for a fabric trade show, and we came across these old patternmaking books. I love patternmaking, it's the most fun part for me—sculpting the fabric. The books covered the 1890s and 100 years forward. They formed the basis for a lot of the patterns that I made for this collection, and I referenced draping from the '30s or '40s. There was one designer from the '30s—she actually lived to be 100—Madame Grès, and her stuff is incredible. She is considered one of the first minimalists, and I love the detail and patterns, the simplicity [of her designs]. When it's put together it doesn't look simple, but the pattern itself is, and I really love that."

His favorite city to show in:

"Paris, for sure. I love being there—it's such a beautiful place. That also tends to be where all of the buyers and press go. They're the last fashion week of the cycle, so it always feels like the longest, biggest, and most exciting one."


How the process of 3-D designing works:

"It's a laborious process because it's something we have to work on with many, many people—it's a whole other team. It's the Think2Thing company that I've been working on it with—we're going to finish by September 1, and whether or not it's part of a collection, we'll see. It may be between one and three pieces. Basically we have a grant of $50,000 to work with them, and the cost of printing is insanely high right now. Hopefully in the future it will get cheaper and cheaper, but printing one gown could potentially get us to the $50,000 limit. At one point I thought that maybe there was a way for us to commercialize this, but I think we're a little bit of a ways from there just because the cost is so insane.

"We recently 3-D-scanned some mannequins in, and then there is a program where you put on 3-D reality goggles, and you stand in a virtual-reality room with the mannequin and using tools in your hands to basically draw 3-D fabric on the mannequin, which then translates into printing it. It's crazy. So bizarre."

On dating another designer:

"It's really helpful because it's like we have two companies operating and making mistakes at the same rate, but we both get to learn from each other's mistakes, so in a way, I think that we can grow twice as fast."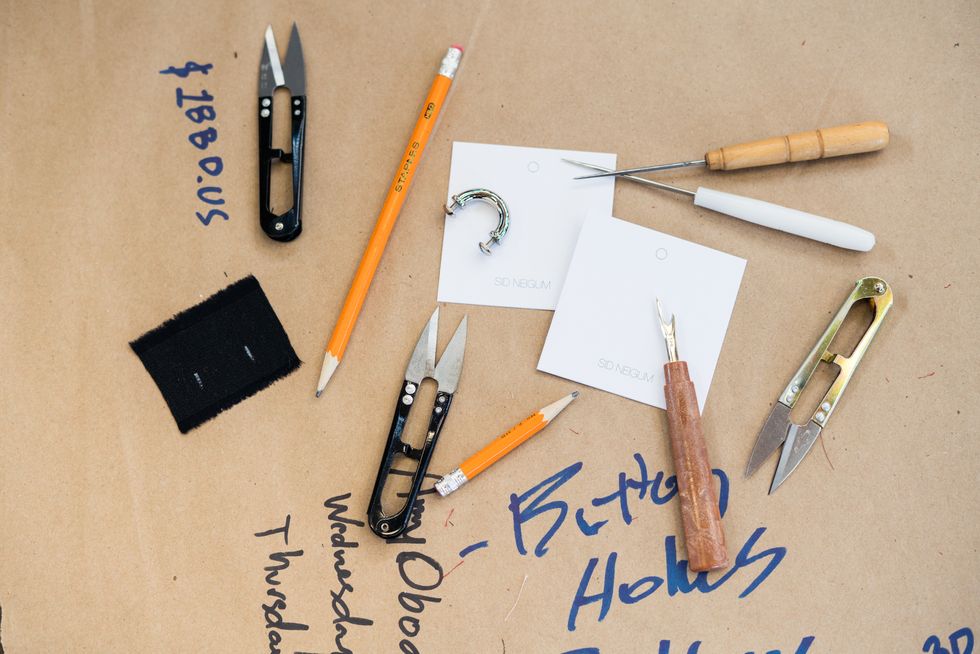 And if they would ever work on something together:
"I think so. Maybe not on clothing because I feel like that's what we talk about most of the time—I'll get home from work and she will too, we'll both have garment bags full of pieces, and we'll just do fittings all night and then go to bed and do it all over again [
laughs
]. We talk about probably doing something furniture-related one day. I think that would be fun."
His dream collaboration:
"That's a tough question, but probably something not fashion-related. I've been doing some car collaborations with
Pfaff
—we did a Porsche 911, a Targa, a BMW, and an Audi Q7. The Porsche options are almost unlimited in terms of colors of leather and stitching on the seats, the color of what the inside of the air vents can be—it gets to the point of craziness with all of the customization options. What the collaboration has been about is creating these epic packages using all of the customization options, so I think that would be really fun to do a project like that with Tesla, if I could."
The Sid Neigum woman in three words:
"Modern, intellectual, and fun."
Want more stories like this?
60 Delightful Minutes with Manolo Blahnik
Couturier Iris Van Herpen on the Future of Sustainable Fashion
This Brazilian Designer's Jewelry Doubles as Home Decor