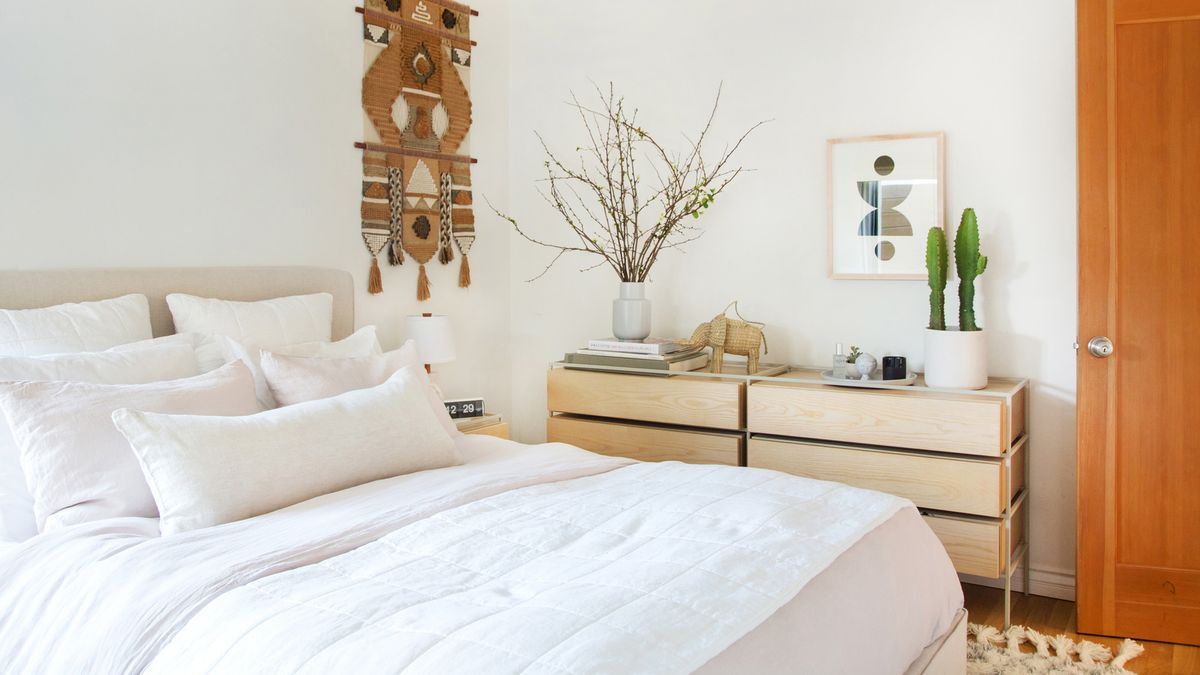 Career
The Parachute founder talks entrepreneurship, her love of neutrals, and decorating her Venice Beach bungalow.
As a college student and twentysomething living in NYC, Parachute founder Ariel Kaye was the person friends went to when they needed help decorating their apartments. The Santa Monica native has always had a knack for making a house a home—be it with the perfect duvet or an assortment of plants—and between classes at NYU, she found herself doing a lot of design and decor shopping. "I became somewhat of a super consumer," Kaye says when we hop on the phone to chat. "I've gone shopping for sheets way more than the average person [laughs]. And since I was always shopping for home products, I realized how much was left to be desired."
It took a few years, a master
'
s in media studies from Parsons, and the realization that she wasn't passionate about her post-grad-school job in advertising for Kaye's "aha moment" to arrive, but when it did, she promptly left her position to launch
Parachute
—the bedding and bath brand marked by modern, neutral-toned textiles.
Today Kaye is back on the West Coast, living in Venice, and planning the next stages of her four-year-old company. When we spoke, she shared what the early days of entrepreneurship looked like, how she went about decorating her own home, and her thoughts on a very buzzy topic as of late—sleep.
---
What was your initial vision for the brand?
"My vision very early was to be a home brand, but I think I saw the entry point in the bedroom because it's such an intimate part of everyone's lives. I saw this opportunity to think about
sleep and wellness
and taking care of yourself. These are products that you spend a third of your life in, but there had never been something that was compelling or interesting in my opinion, or relevant, for the modern shopper."
How did you go about launching it?
"The first thing I did after I left my job was go to Europe. I wanted to see how these products are made, and it totally blew my mind. Looking at individual fibers and seeing them become these fabrics, and seeing the number of people involved and the craftsmanship, was incredible. Then, once I moved to L.A., I started talking to investors and really anyone who would spend 20 or 30 minutes with me. If you're going to start a company, you need capital. I was a first-time founder doing this alone, so I was taking advantage of every opportunity I had to learn from people who were on both sides of the table, whether they were founders or investors."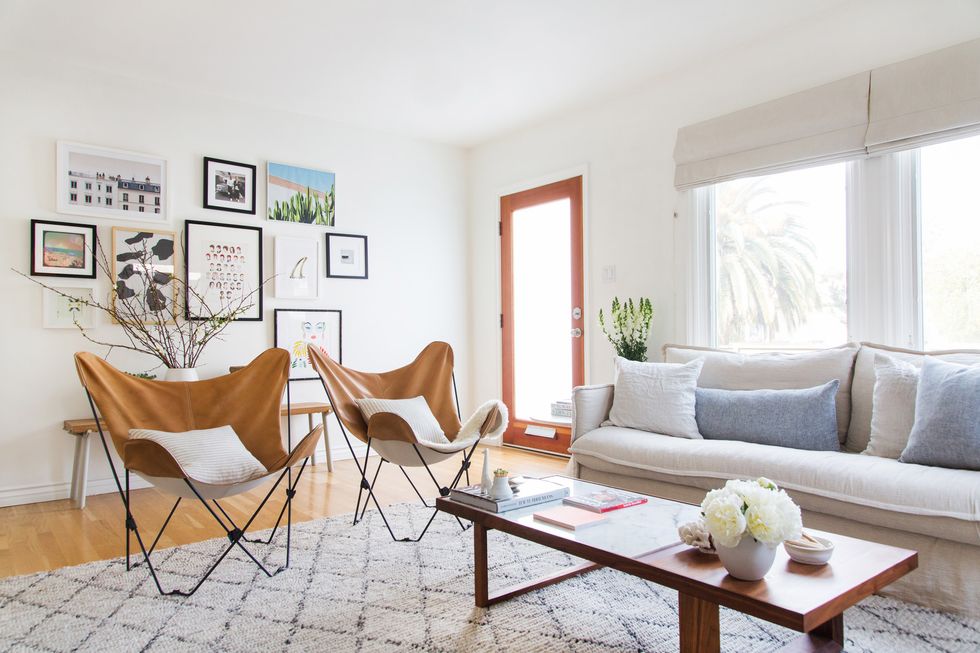 What did the early stages of the company look like?

"I ended up joining an accelerator program, which was really great for me as a sole founder. It gave me a place to go, and I got to meet all of these other entrepreneurs who were trying to get businesses off the ground. I was able to raise my initial bit of capital and buy my first round of inventory because of the program, and then really quickly after we launched, it was like, 'Woah. People really want to buy these products.' So I raised some additional money, which allowed me to buy more inventory and get the business going in a place where I could hire some people to help, because I was doing everything at that point."

Where did the name Parachute come from?

"Parachute is inspired by the movement of the fabric when you make your bed—that billowing sheet formation that just falls down as you're tossing your sheets in the air. I really wanted a name that felt very unique and also is very gender-neutral."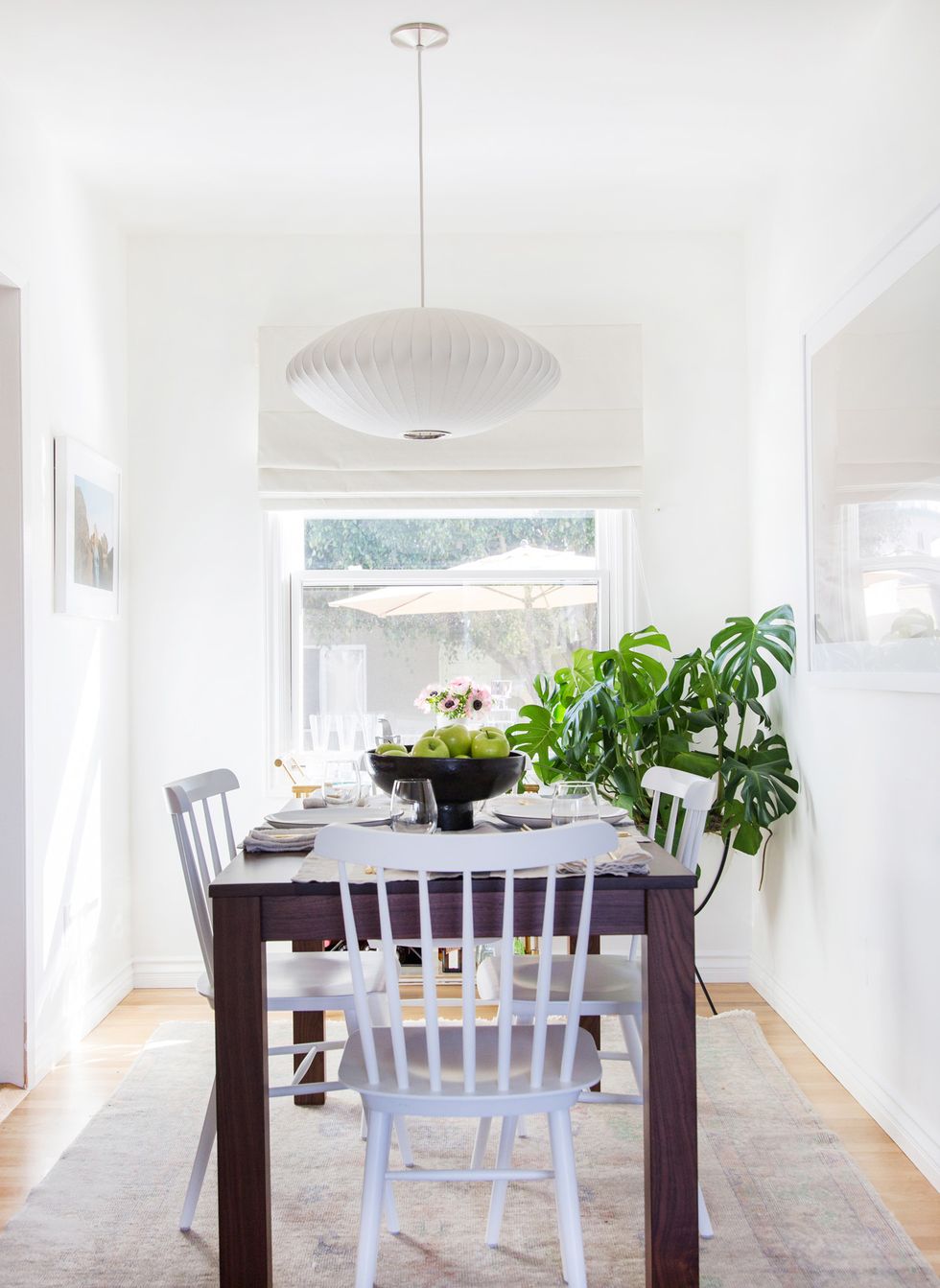 How would you describe your aesthetic?
"I'm very into neutrals. I think that there's really ways to personalize your home without the textiles being bold. We do some stripes and things like that, but what we're really interested in, and I think what sets us apart and is really unique about Parachute, is the way that we think about textures and layers and adding depth and dimension to your bed with fabric."
Tell us about your home:
"I love hosting, and I love having people over, so a big part of everything that I've done in [my fiancé
's
and my] home is make it comfortable for our friends and family to come over and hang out. Our house is pretty small; it's an 800-square-foot Venice bungalow [and I worked with Orlando Soria on the interior design]. I have friends with much bigger houses, but our house has become the place that people congregate at, and nothing warms my heart more. My decor style is somewhat minimalist; I definitely don't like clutter."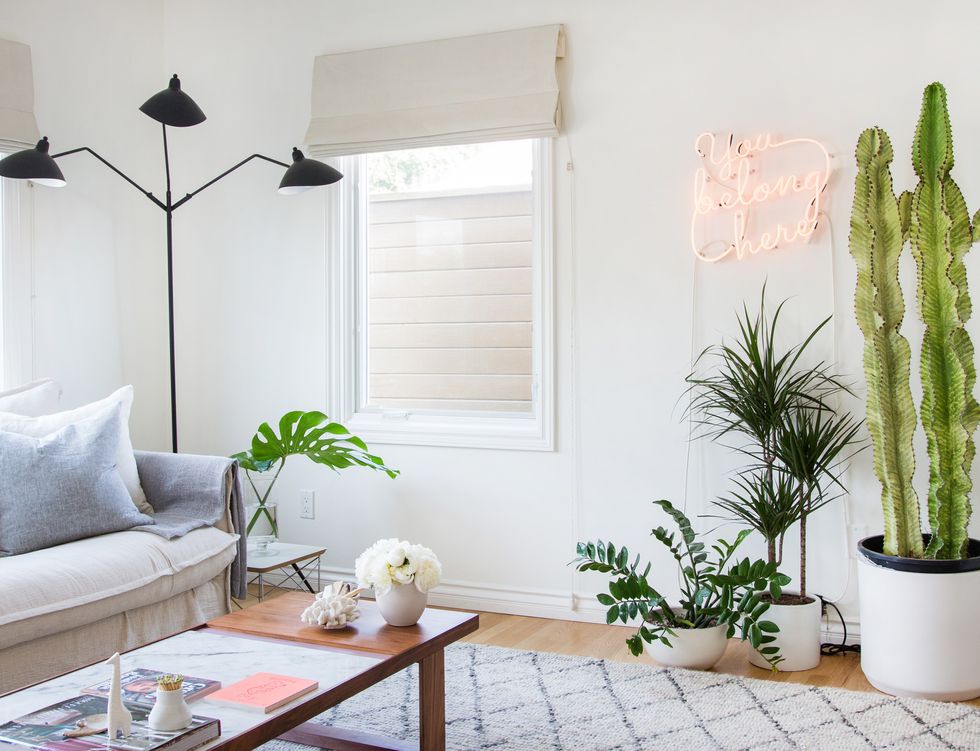 How do you see the brand evolving in the future?
"The vision is to be a big home brand and to touch on a lot of parts of the home. We do that already with bedding and bath and tabletop and baby, and some of the decor items, but there's so much more that we want to do. We're really excited about rugs; we have a bed frame, and we want to expand a little bit more there. We're also opening a lot of stores right now. We [opened] in New York in May."
As someone who makes a lot of bedding, what are your thoughts on sleep?
"There's nothing more important than sleep, in my opinion. Sleep impacts everything. It impacts your happiness, your health, your productivity... I get the 'hustle all day, sleep when you
'
re dead' mindset, but I'm gonna sleep while I'm alive [
laughs
]."
Photos: Tessa Neustadt
Want more stories like this?
Qimmah Saafir Was Tired of Black Women Being Overlooked by Magazines, so She Launched Her Own
Hildy Kuryk on What She Learned from Barack Obama & Vogue
Meet the Venture Capitalist Backing Your Favorite Brands