Molly Gordon Is the Actress Everyone in Hollywood Is Talking About
The star of Life of the Party (and Beanie Feldstein and Ben Platt's BFF) is one you need to know.
Celebrity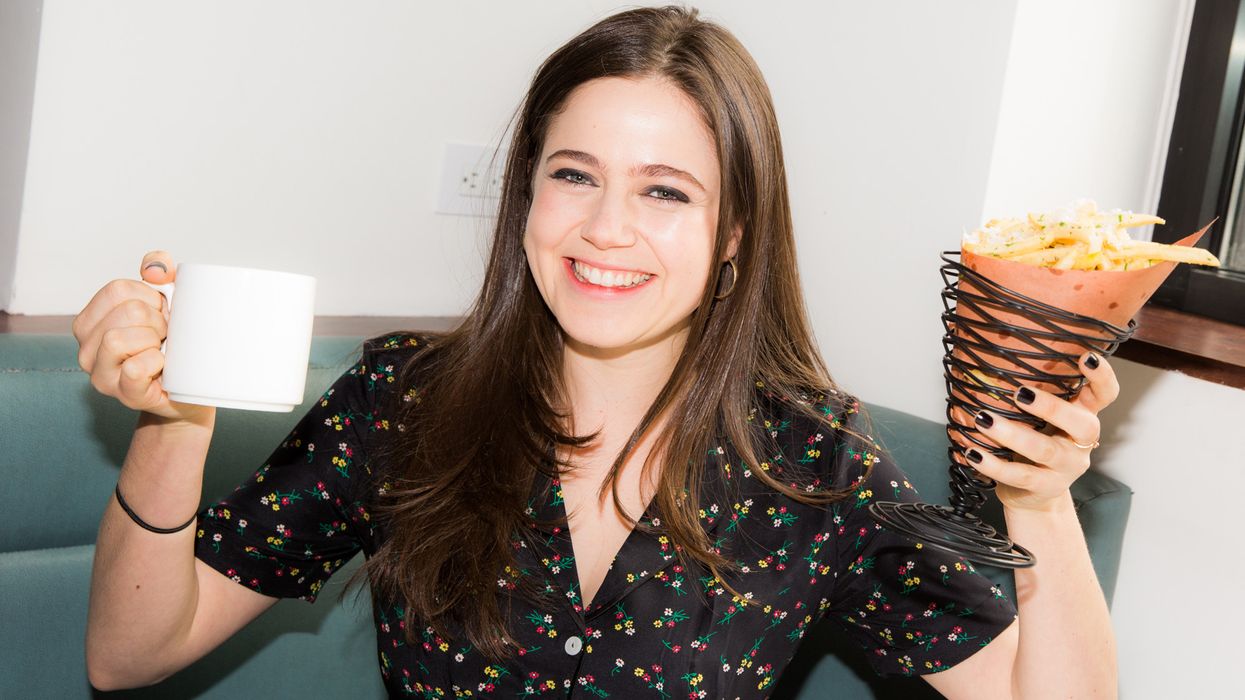 Molly Gordon was a name I heard a lot last year. First, from the actress's friend
Beanie Feldstein
, who was excited to tell me about Gordon's new film,
Life of the Party
, in which she plays Melissa McCarthy's daughter. "My favorite moments are getting to watch my friends thrive," Feldstein told me, beaming while bragging about her bff. A few months later, Gordon's name came up again: This time, it was
Noah Galvin
who was singing her praises. The actor told me about the web series the two made with Ben Platt, how they went to see
Dear Evan Hansen
together (Galvin would later take over as the lead), and how it was Gordon who convinced him to keep his mustache. "
Molly Gordon
was like, 'I'm so attracted to you in this mustache, you have to keep it!'" he said with a laugh. "So I just decided to keep it."
Naturally all of this was enough to make me curious. It also didn't hurt that Gordon's face—which one might originally know from TNT's
Animal Kingdom
—kept popping up in promos for
Life of the Party
, which is in theaters now. So, on an overcast day a few weeks ago, I slid into a small booth in Soho's
Nickel and Diner
to finally get to know this girl-on-the-rise for myself. And if you like to be ahead of the crowd, I suggest you do the same, with some facts I learned straight from Gordon herself. 
---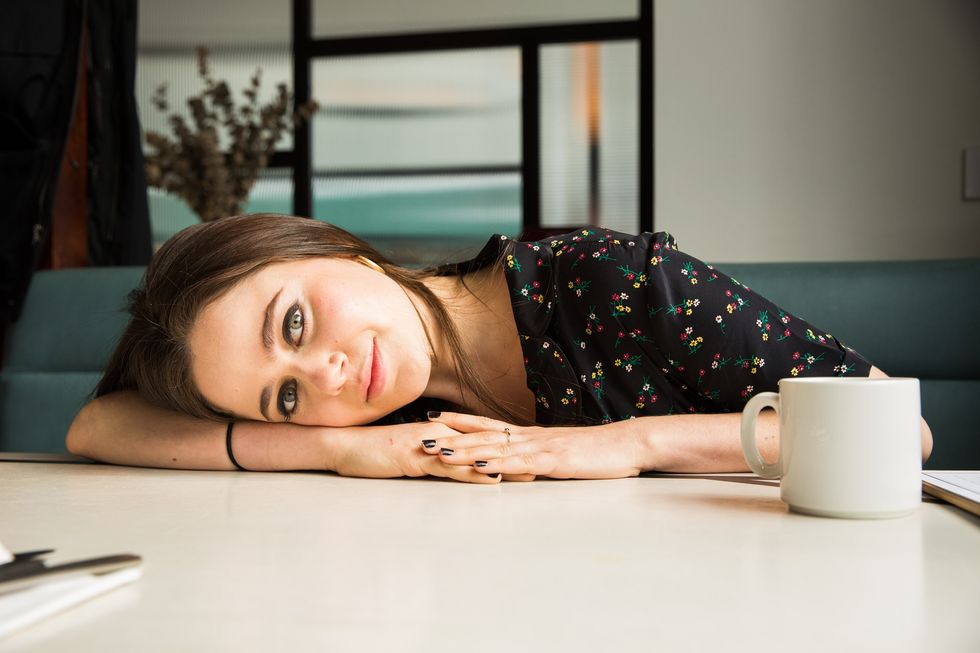 She's Been Acting for Most of Her Life

"I knew I wanted to perform in some way, but I knew I wanted to do it after high school. I was in a children's theater group that I started when I was three. Ben Platt and I did like, Fiddler on the Roof when we were four, and How to Succeed in Business when we were five—full-on, huge productions. We stopped when I was about 15, but that was what I did; it was my favorite thing. School was always a little bit harder for me, and I loved that in theater everyone's mind was celebrated; there wasn't one right answer."



Her Parents Are Filmmakers

"It gave me a very realistic view of this world. It's hard not to have consistency—it's not like you get one job and you're like 'I'm set!' No, then you have to get another job. It made it very clear to me that I want to do this because I love doing it, not because it's easy or to be famous. I wanted to make things that are creative, that change people or make them think.

"When your parents are in the business, sometimes people think, 'Oh, they just want to be in Hollywood.' But [my parents] had this beautiful group of friends who were all creatives, and I loved how they were all supporting each other and making things together. I wanted to have a friend group like that, where I could make things like that with my friends and be creative."


You May Know Her from TNT's Animal Kingdom

"Animal Kingdom was the first thing I really got. I was just so surprised, because I didn't think I would ever do something that…dark. It's been really exciting and different, and it's been a college experience for me, in a way. On a television show, the pace is so fast, and you're doing so much material that you really just have to learn as you go."



You Can Currently Catch Her in Life of the Party

"It feels like a really nice message; it's a really joyful, happy film. As someone who didn't go to college, I love that the message is you can go back to school at any time, at any age. I also love that my character is really supportive of her mom going to school. Usually the daughters in movies are like, 'Why are you here, Mom?!' And at some point, that gets a little like, come on. I think that kids want their parents to succeed and be happy. In the beginning, [my character's] maybe a little bit 'Do you really want to go to my school? Please, can you go somewhere else? Maybe you shouldn't [go].' But when she sees that it's making her mom happy, she's happy for her. I love that. I'm an only child, and I play an only child in the movie, so it was not a stretch to be like, 'Mom, come with me and my friends.'"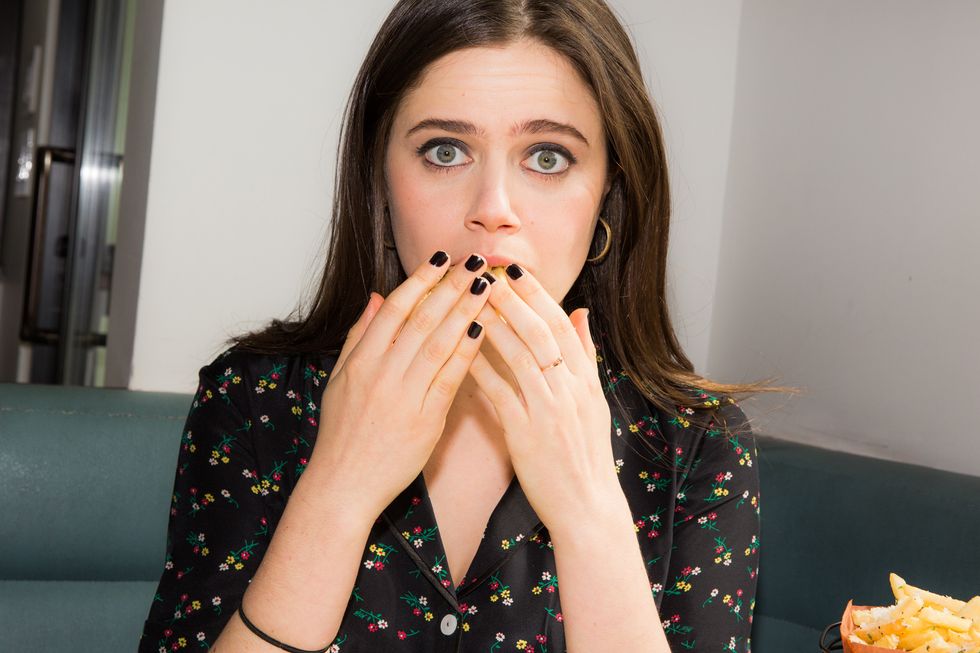 And Yes, Working with Melissa McCarthy Is Just as Great as You'd Think

"I've just always been in love with Melissa, and I just couldn't believe I get to work with her. We have a really touchy-feely relationship; she's so cuddly, and so am I. I'm not someone who's like, 'Don't touch me.' I love hugging all the time, and she's like that, too. So there was a real [comfort] that came with that. She was so generous and open with me, and never made me feel nervous, always made me feel so comfortable."



She's BFFs with Actors like Beanie Feldstein, Noah Galvin, and Ben Platt

"I feel like you pick your friends because they are lovely and you want to hang out with them, but then it's like, 'Oh! You're like, deeply talented!' Sometimes I forget how talented one of them is, and it's like, 'Oh, you have the best voice I've ever heard! I completely forgot that!' Because they're just my old friend."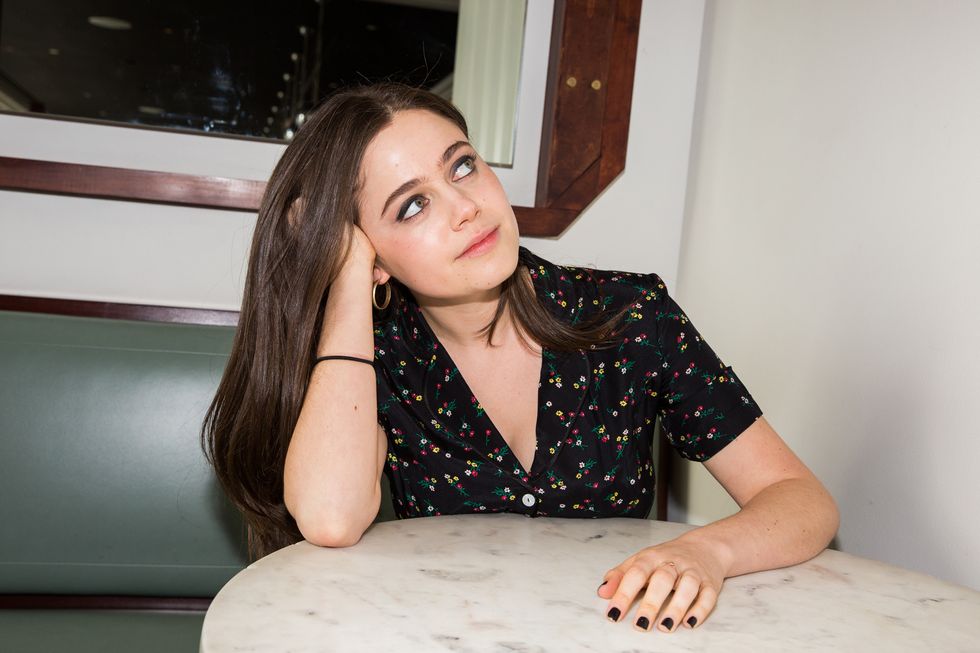 She Went to NYU…for Two Weeks

"I only went [to NYU] for two weeks, which is probably the least anyone's ever been in school. I was unhappy, and I'm a very happy person, and I just had a feeling that the program I was in wasn't right for what I wanted to do. So I was like, 'I'm going to take a semester off and take classes,' because New York is amazing that you can take so many different classes at different studios or colleges. I kind of made my own curriculum, thinking I would go back to school, and then I never did."



Her Goal Is to End Up in New York

"I'm from L.A., but I lived in the West Village for like, three years. I still have a storage unit on Varick Street with all my stuff. I hope to move back here at some point. I feel like if I keep a storage unit, I can think that like, I'll live here at one point. And the storage unit is nicer than my apartment was.

"Beanie always says that in L.A. you 'roll out of bed, you roll into your car, you roll to work, and then you roll home.' Here, it's a much harder life, I think. You go out and you see so many different kinds of people, and there's the hustle and bustle of the city. You're going to run into someone, then step on something, then you go into the subway and it smells like shit. But it wakes you up and takes you out of your own experience. I love that anyone can walk on any street, and how everyone takes the subway. I like that collective experience, and there's a more creative energy that I really respond to."


She Loves Comedy and Wanted to Be on Saturday Night Live
"I make sketches with all my friends, which I want to continue to do. I've always wanted to be on
SNL
. I've gone so many times, and Heidi, who plays Melissa's roommate in [
Life of the Party
], is a new girl on
SNL
, and she's so brilliant. I'm amazed by it; those auditions seem like they would freak me out so much. But that's what I always wanted to do as a kid, and then I woke up to the fact that I would have to actually audition, and I was like, 'That is frightening.' I get nervous easily."
Her Goal Is to Work Behind the Scenes
"I would love to have a show that is like,
Inside Amy Schumer
,
Key & Peele
—a sketch show. I love writing, and my parents are filmmakers who were actors first, so I always thought maybe I would want to do the other side of it, too. I just made something with my friends, and it was so much fun to help create stuff for
other
people. I think that's a really beautiful part of this business. It would be fun maybe to just support someone and help them be funny and wonderful."
She's a Foodie
"I love food. That's how my family is; we love finding a hole in the wall, and we love ethnic food. I wake up and immediately face-plant into breakfast. New York has the best food, and Atlanta, where we filmed, has amazing food."
She Sings
"I do sing. I get a little bit nervous, but I do sing. I'm a big shower singer. That's what's another beautiful part about all my friends—we like, sing our feelings. We have a weird language of singing, like, [
sings
] 'Hello, what are ya doing?' Something like that, that really weirds everyone else out."
She's Politically Engaged
"That's definitely been a new part of my life the last four years, being more politically engaged. It's really important for our generation to take it seriously. I feel like at lot of times we're like, 'Well, this person's got it. These people are working on it.' But now we're really that generation to push things forward, which is why I've been so amazed by these kids [fighting for gun control], because they're even younger than me, and they're like, 'No, we want to change it right now. We're not going to wait around for it, this isn't OK anymore.' That's been super, super inspiring. I wish I had been more like that; I wish I had done even more. When you wake up to the reality of the world when you get older, it's scary. As a kid, you don't want to think about that, but it's a really frightening place. The more that we can push for peace and for things to be better, it's wonderful."
Want more stories like this?
It's Probably Time We Stop Calling Beanie Feldstein "Jonah Hill's Sister"
Noah Galvin Lost His Job and Ended Up on Broadway
Take a Look Inside Gillian Jacobs' Closet