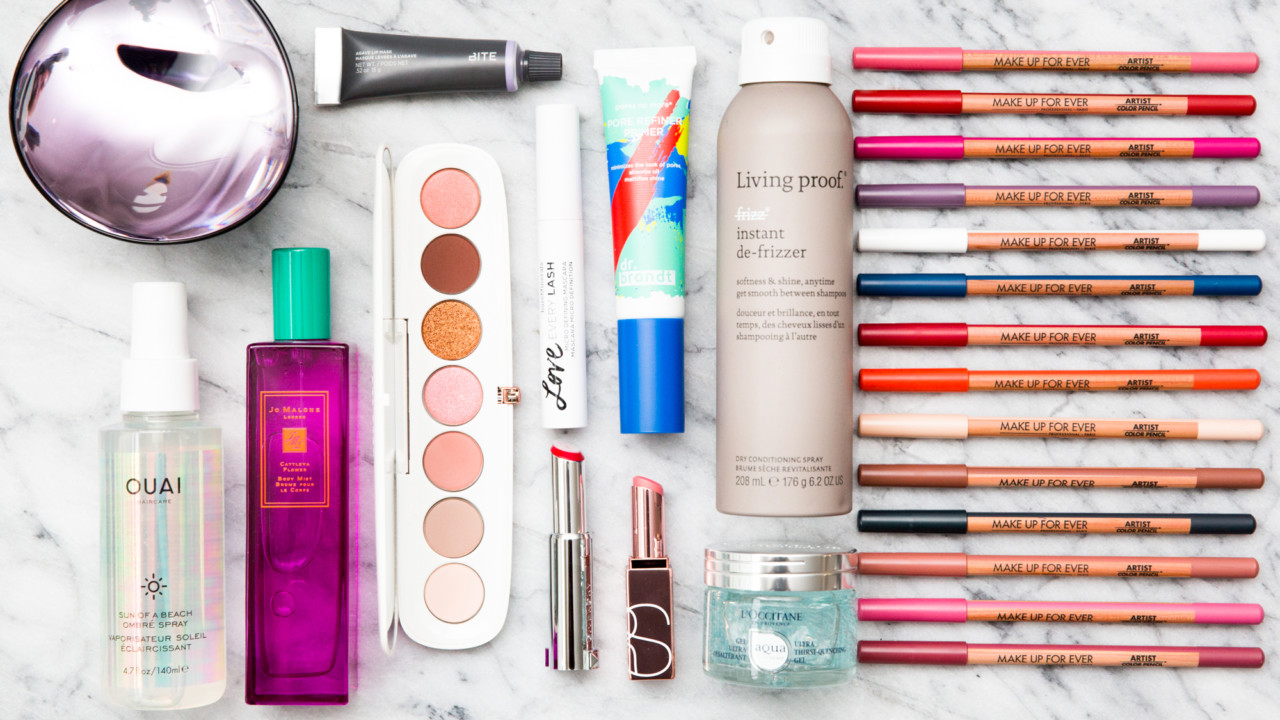 17 Best New Beauty Products That Launched in May
Including a perfumed body gel that feels crazy-good and a fuzzy-tipped lipstick.
We always seem to be a little ahead of ourselves, don't we? Even though we have three more weeks until summer, this last month has been entirely about changing into above-the-knee skirts a bit too soon and making brave ventures to the beach at the hint of a forecast above 70 degrees. But we can't help ourselves, and that's exactly how I feel about the May beauty launches this year: I want them all. The latest launches scream *summer,* whether they will be prepping you now or saving you in sweaty mid-August (keep your eyes peeled for my favorite new lightweight concealer in the slideshow below for this very purpose). See below for my 17 favorites that came out this past month.